Ole Miss has finished dead last in the SEC West 4 times in 10 years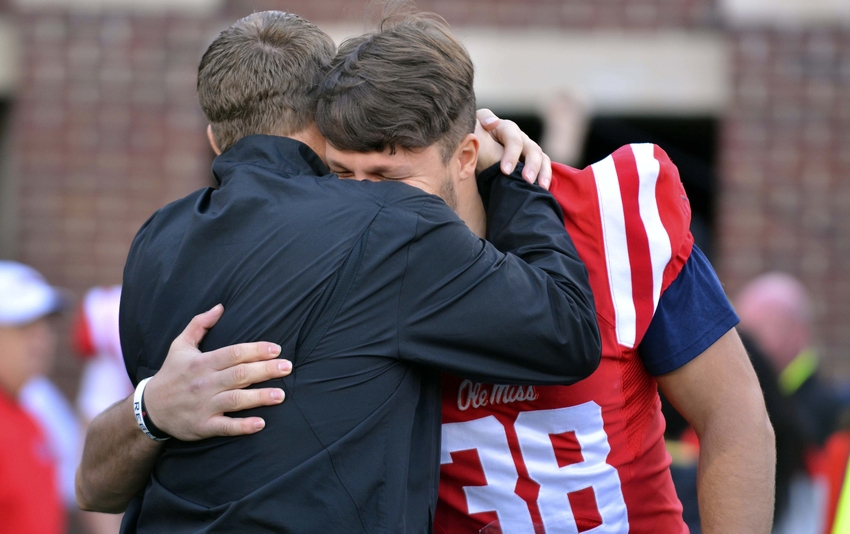 Ole Miss has finished in dead last place in the SEC West four times in the last decade.
The only other SEC team to equal such putrid results is Vanderbilt, and even Vandy has beaten Ole Miss six times over that span.
When I say dead last, I mean dead last. That's in the cellar of the division all by their lonesome. They've done it four times in 10 years: 2007, 2010, 2011 and 2016.
The only other Western division teams to finish in dead last over the past 10 seasons were Auburn (2012, 2015) and Arkansas (2013, 2014).
Mississippi State has finished ahead of Ole Miss in the SEC West final standings in six of the last seven years.
The Bulldogs have won six Egg Bowls over the last 10 years. The 2016 win featured a grand send-off for OM defensive coordinator Dave Womack, as State trounced his defense for more yards than they'd given up in the history of the program (566).
The Rebels' season didn't turn out so well. Those top recruiting classes they worked* so hard for churned out a 5-7 season. Two months ago we were hearing about how amazing Ole Miss was and they were sure to win out after the Alabama game, be 10-2 and have a shot at the College Football Playoff.
But those predictions from August and September were once again off from those with red and blue glasses. Instead of finishing in last place like we were predicted to do, it was in fact Ole Miss who accomplished that.
Let's revisit Rebel Jacob's comments from this summer when he claimed MSU would be lucky to go 3-9 this year and will for sure be 0-8 in the SEC as they "try to catch up to Ole Miss"….
Once again, Ole Miss is a balloon waiting to pop. This time things fell apart before the NCAA hammer came down.
*cheated.
More from Maroon and White Nation
This article originally appeared on