Ole Miss Football: Three Takeaways from Vanderbilt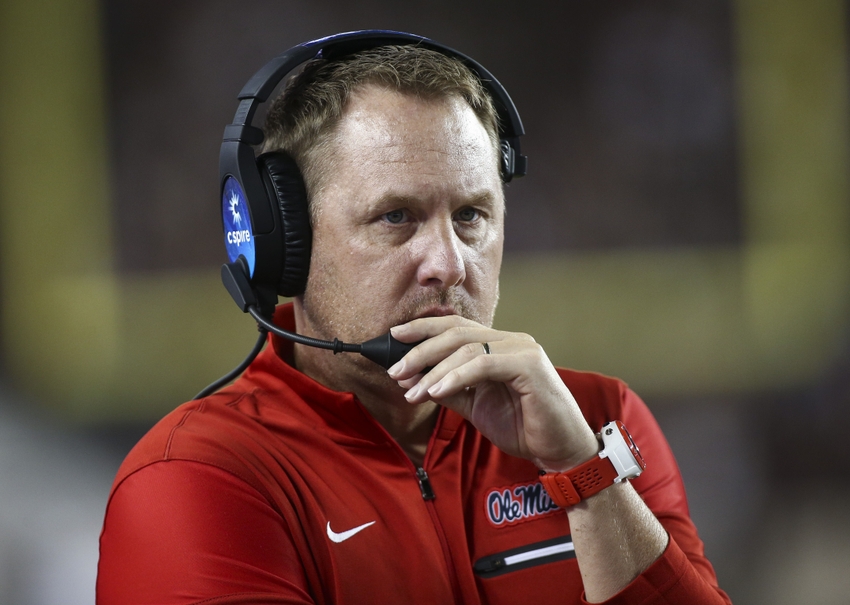 Ole Miss got blown out in surprising fashion to Vanderbilt on Saturday 38-17. What can we take away from it?
Many Ole Miss fans did not see the team being at 5-6 heading into the Egg Bowl. It is clear there are some defencies on the roster and they were exposed again versus Vanderbilt.
So what can we take from the loss in Nashville? What does it mean for Ole Miss heading into Egg Bowl week? Find out here.
The Ole Miss receiving corp did not have his best game on Saturday against Vanderbilt.  Quarterback Shea Patterson only completed 20 of 42 passes, some of that due to drops by his wide receivers. The drops came on crucial downs and stalled drives for Ole Miss.
Patterson was able to keep plays alive with his feet on numerous occasions but was not able to find open receivers most of the time. There were several players who had injuries during the game including Demorea Stringfellow, Demarkus Lodge, A.J. Brown and Evan Engram.
Akeem Judd ran the ball well. But he didn't get enough opportunities. At halftime, Judd had eight carries for 62 yards. He finished the game with 10 carries for 63 yards. There has always been talk that Ole Miss can't run the football. There is probably some truth to that but in order to run the ball you have to commit to the run.
In the first half, the offense was balanced and the run game was allowing the offense to move the ball down the field. The Vanderbilt defense was playing on their heels and having to respect both the run and the pass.
However, once Ole Miss abandoned the run it became tougher to move the ball.
Vanderbilt came in to the game as one of the worst offenses in the SEC. However, they were able to amass 481 yards against the Ole Miss defense. Vanderbilt quarterback Kyle Shurmur was able to throw for 273 yards and two touchdowns.
Running back Ralph Webb ran for 123 and three touchdowns. The balance of the Commodore offense was too much for the Ole Miss defense to overcome. Vanderbilt was also able to make explosive plays in both the passing and running game.
More from Ole Hotty Toddy
This article originally appeared on