Ole Miss Football: Three Takeaways from Georgia Southern Win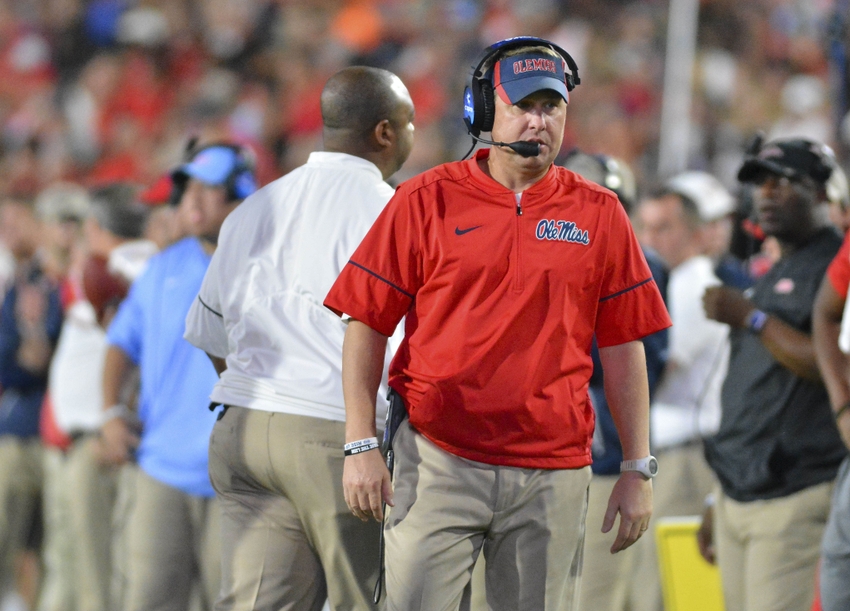 Ole Miss won 37-27 over Georgia Southern on Saturday. However, there were plenty of mistakes and injuries that dampered the day for the Rebels.
Even when Ole Miss gets a win, they lose. The Rebels snapped a three game losing streak, but it came at a price. Ole Miss lost senior quarterback Chad Kelly and defensive end John Youngblood for the year on Saturday.
Find out what else happened during the game for Ole Miss.
Akeem Judd had his best game of the season on Saturday. He ran for 139 yards on 26 carries and scored a touchdown. Judd had one other 100 yard rushing game this season, against Memphis where he reached 108 yards.
It was a promising sign for a rushing game that has been pretty inconsistent this season. The Rebels backfield will really need to step up with the loss of Chad Kelly to help out whoever is taking snaps at quarterback.
The theme of the season, especially on defense, has been the poor run defense seemingly every week. Georgia Southern rushed for 267 yards on 59 carries against the Rebels on Saturday.
If Ole Miss wants to go to a bowl game, they need to find a way to stop or at least slow down the run. It won't be easy as they go on the road the next two weeks and face good running games.
It's an unfortunate part of football, but every team has injuries. The Rebels have had their fair share as well this season and Saturday piled on to that. Seniors Chad Kelly and John Youngblood were both lost for the season.
Youngblood suffered a dislocated ankle and Kelly a torn ACL.
More from Ole Hotty Toddy
This article originally appeared on