Ole Miss Football: Three Keys to Beating Memphis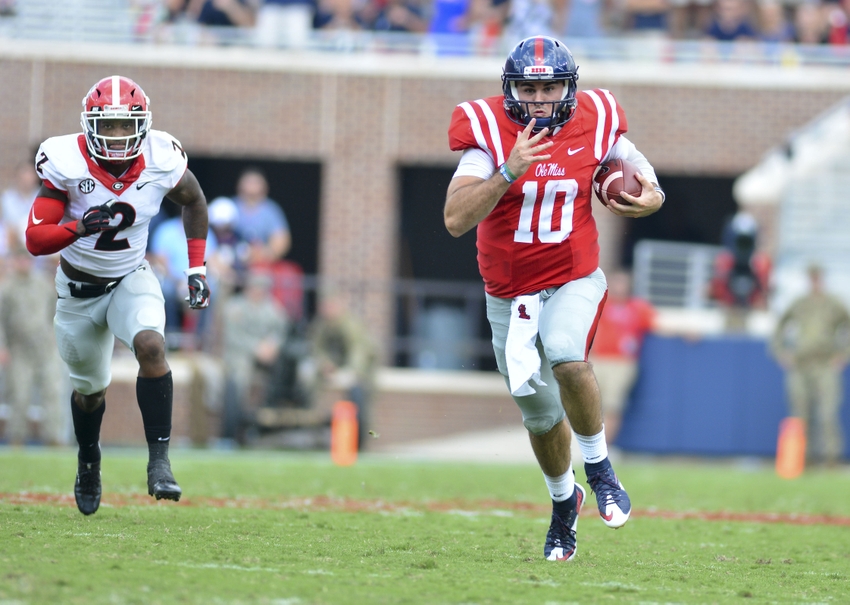 Ole Miss is looking to revenge last season's loss to Memphis. What are the keys to doing so for the Rebels?
Ole Miss is one game away from getting to the bye week. First, they will get the Memphis Tigers in Oxford for homecoming at Ole Miss. Revenge will be on the mind for the Rebels as they try to avenge last season's 37-24 defeat.
The Tigers are led at quarterback by Tennessee transfer Riley Ferguson, who has thrown for 843 yards and 11 touchdowns in three games so far this season.
Ole Miss' pass defense has improved since giving up over 400 yards passing to Deondre Francois and Florida State to open the season. The young secondary will be challenged once again. Luckily, Ferguson is not a dual-threat quarterback. Francois and Jalen Hurts both gave the Rebels trouble with their feet.
Ole Miss' games have come to one stat: Turnovers. The Rebels turned the ball over four times against Florida State.  Ole Miss also had two critical turnovers against Alabama. Not only were these turnovers, but many of them led to points directly or gave the opponent great field position.
Ole Miss did not turn the ball over against Georgia, but also forced one that led to points. In a game against a team with inferior talent, ball security will be critical. I do not think Memphis can consistently stop the Rebels without the help of turnovers.
If Ole Miss turns the ball over one time or less, I think the Rebels cruise to a win over the Tigers.
Ole Miss' run game has seemed to have gotten better the last two weeks. The emergence of D'Vaughn Pennamon has been a bright light in the Rebels' backfield. Last season, the Ole Miss offense seemed to stall against Memphis once they went up 14-0.
If the Rebels can establish a run game, the offense will click at it's maximum level. It will allow Kelly to hit open receivers and the offense will be in full stride.
This article originally appeared on