Ole Miss Football: The Unfortunate Messiness of Recruiting
K. L. Williams/FanSided via Ole Hotty Toddy

Fansided
College football recruiting is a high stakes game of investing in the future. However, as we've seen with Ole Miss football, playing that game can get messy every now and then.
Recruiting has become a separate season for Ole Miss football fans. Even while the literal football season is going on, many fans keep an eye on the future. They will follow high school football players on social media all for the purpose of trying to ascertain where they will choose to spend the next three or four years of their life.
College football recruiting is big business. So-called "recruiting gurus" receive validation by successful anticipating what school a player may end up. However, trying to determine the judgement of a teenager can be difficult.
All the fans of other schools that are so sanctimoniously showing faux outrage about players being ignored or dropped from recruitment list should be aware that all schools do it. Theirs do it as well. Some of these announcements of players re-opening their recruitment come after a coach has made it known that they may go in another direction.
Choosing the right players for your football team is paramount to being a successful college football coach. Jobs have been loss because a talented coach did not have talented players. So, recruiting well is important. Ole Miss football fans are expecting a competitive team on the field every year.
It is because of importance of recruiting the right player that this process can become messy. These kids listen to the coaches tell them how great they are and how much they want them as part of their program. Yet, circumstances will arise that a school may have to drop a kid from their recruitment list. Even the Rebels will have to make those type of tough decisions.
It's easy to vilify the coaches for this process. And yes, the coaches should do their best to remain true to the prospects. However, in the end, the coach's job is to do what's best for the school. Before we criticize, there are reasons why a team would drop a recruit from their list.
Recruiting: Coaching Changes
Before I continue, I should tell you that by no means am I an expert at recruiting. Nor do I have knowledge of particular recruitment situations. However, there some facts that are abundantly clear. One fact that will dictate whether a kid is drop from recruitment by a team is coaching changes.
Ole Miss Football Recruiting: Linebacker Group Could Become a Position of Strength
College football teams frequently evolve when they are not as successful on the field. The easiest way to change is to replace coaches. Usually the first step is for head coaches to replace coordinators and position coaches. If that doesn't work, the next thing to go is the head coach.
For instance, Ole Miss and head coach Hugh Freeze replaced all but four assistant coaches after a 5-7 2016 season. The fans were calling for change. However, with those changes comes changes in philosophies. These new coaches have players they've been recruiting at their previous schools. Players with whom they've developed a relationship.
Not only that, but current recruits may have developed a relationship with an assistant that is no longer on the team. Many times these kids aren't close to the head coach, but to the assistant that recruited them. When that bond between the school and the kid is broken, either may desire to move in a different direction.
Therefore, when there is a coaching change there could be a recruit who is no longer a priority. This could seem harsh to the kid and his family. However, this is an unfortunate part of big time recruiting. Coaches' jobs are on the line.
Recruiting: Scheme Changes
At times along with the changes of coaches comes a change in scheme and concept. New coaches may come in with a specific idea of how the offense or defense should be ran. A coach may want to switch from a pro-style to a air raid offense. Or they may decide to run a spread offense instead of focusing on power runs. Either way, when changes are made to schemes and philosophies recruiting needs change.
The same running back you would recruit for a power running team may not be the same running back you recruit for an air raid offense. The coaches have a mental map of what type of player they are looking for as a member of the team.
Also with a change of scheme, the number of players needed at a certain position may change. The perceived needs of the team may vary depending on the opinion of the coach. Therefore, if the previous coaches thought they needed three wide receiver recruits, the new coach may believe they only need two.
This revelation may cause a team to pull back on the recruitment of a player. Again, the coaches recruit players they believe can successful in their scheme and if they feel a player no longer fits that definition then they may lose interest.
Recruiting: Lack of Player Commitment
Recruiting will be one of the last times the player will have nearly equal power with the school. Until a recruit signs his name on the line and fax in his official National Letter of Intent, he is free to court schools who may be in need of his service.
Many players enjoy this process to the fullest. They enjoy the attention given to them on social media as well as the visits to the different schools. However, while they are having fun in the recruiting cycle, the football team is trying to make sure they fill all of their needs.
I am an advocate of young guys enjoying the process. It doesn't even bother me if they have these elaborate announcing videos or hat ceremonies. This will be the last time they have this much power until they graduate or go pro.
However, the danger in prolonging your commitment is that a team may get antsy and decide to move away from you to someone else. Schools are use to being burnt on signing day by a recruit who promised they were going to commit to them, just to have them choose a different hat. So these coaches like to find someone who they believe will be a definite yes.
Now, they will hold a place for the top recruits. But those who are middle tier players may be playing a proverbial game of recruitment "chicken" when they leave a school wondering where their loyalties lie.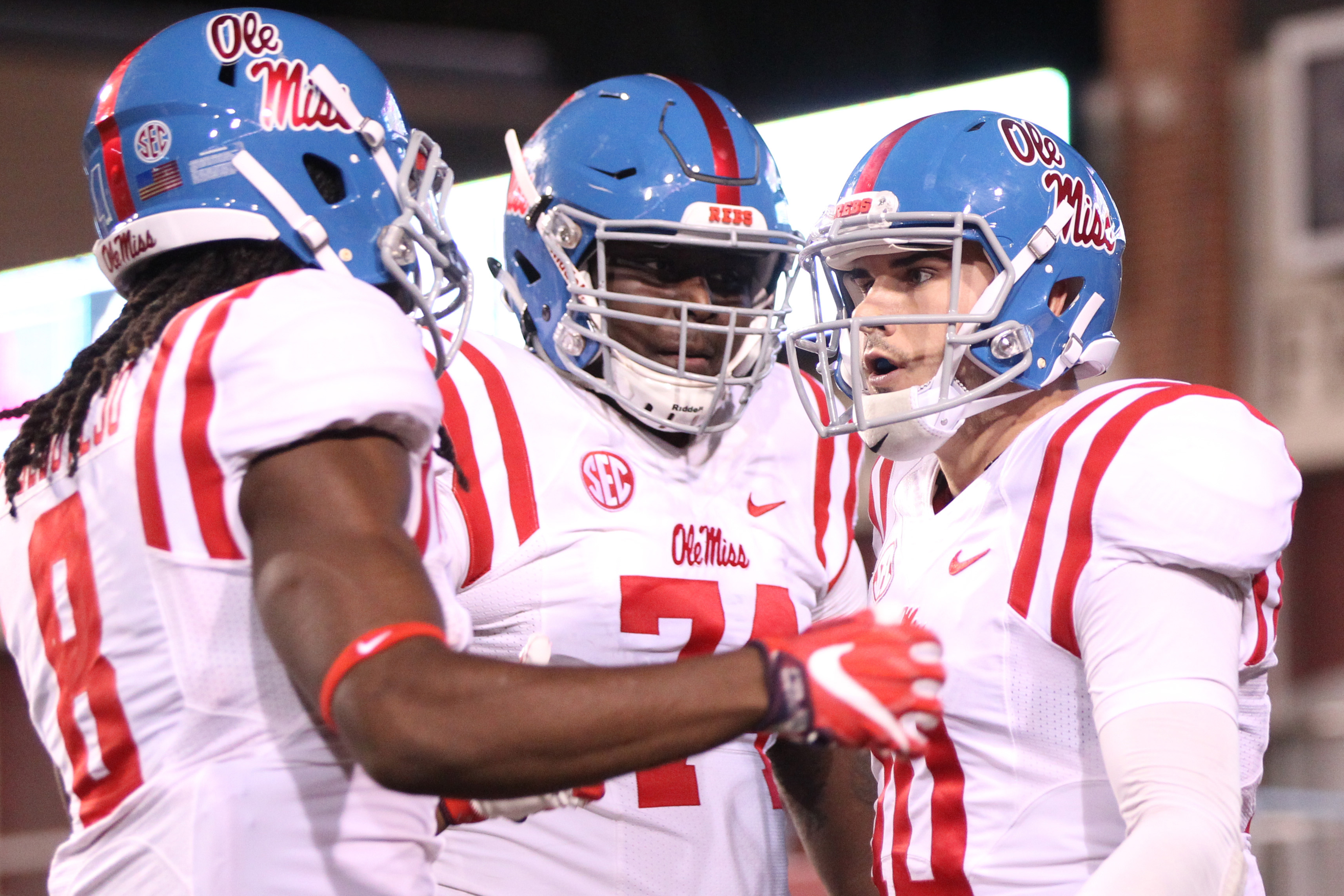 Recruiting: Talent Upgrade
The goal of a football team is to win games. This is done by assembling a team that can play well together. However, a "can do" attitude can only take you so far. You have to have guys with talent. In order to consistently compete at high levels, the talent has to seep into the bench as well.
This is where the side of recruiting can look ugly and get messy. There are times when a school may recruit a player, but all of a sudden a recruit with more talent at the same position begins to show interest. This puts the school at an awkward position.
As much as people may talk about the loyalty of the school, they also want their team to win. In order to win, a school may have to go after upgraded talent. Due to the limited number of scholarships, a school may have to drop a player from consideration. This is invariably an inconvenience for the kid and his family. However, this is the messy part of recruiting.
In order to win at the national level, they must assemble a team that can compete with the best teams in the nation. That may require going for kids that appear to have better on-field talent. While doing this, they may have to suggest that another recruit pursue other schools.
It could be painful for the kid. Especially if his dream has been to play for that school. Or maybe he has already gotten the school's gear and told his friends about going there. This is where the business of college football is ugly and messy. There is no easy way to do this. Family and friends get upset at the school and the coach. However, the bottom line is that the coach has to win.
Want your voice heard? Join the Ole Hotty Toddy team!
All that is asked of the coach is that he try his best to do right by each recruit. He should try his best to no hurt as many kids as possible. However, sometimes you just have to play the role as the bad guy.
More from Ole Hotty Toddy
This article originally appeared on