Ole Miss Football: Rebels Ranked 18th in Amway Coaches Poll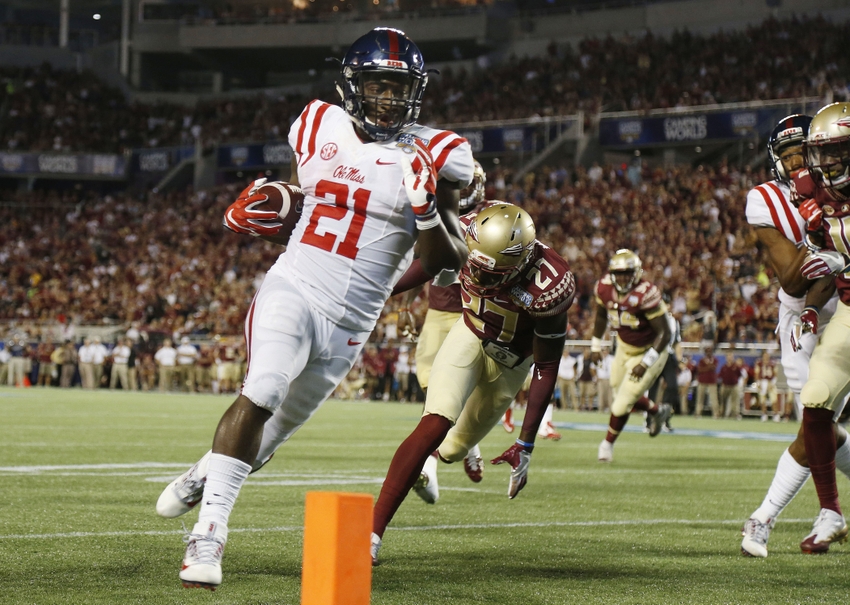 The weekly Amway Coaches Poll has been released and the Ole Miss football team comes in ranked 18th in the country.
The Ole Miss football team suffered a loss at the hands of Florida State on Monday night, and it is reflected on in the Coaches Poll this week.
The coaches ranked the Rebels 18th in the nation, moving them down from their preseason ranking of 12th. Florida State jumped to 3rd in the nation.
LSU suffered the worst fate in this week's poll, falling from 6th to 22nd in the nation. The Tigers lost to Wisconsin at Lambeau Field on Saturday.
There are a few future Ole Miss opponents on the list as well. Alabama comes in #1 in the nation, Georgia jumps to 9th in the nation, and Texas A&M makes their poll debut at 24th.
The Rebels will take on unranked Wofford this week in Oxford, hoping to rebound from a tough loss to FSU.
Ole Miss will be looking to rest some of the injured players, but the Rebels will also have to find replacements for a few other players. Ken Webster is out for the season with a knee injury, Eric Swinney appears to be out for an extended period of time with a knee injury as well.
The most alarming injury for the Rebels is Tony Conner right now. Conner did not look healthy against Florida State, playing slow and confused during the first half.
For Ole Miss to have kind of success this season, Conner will have to get healthy.
More from Ole Hotty Toddy
This article originally appeared on