Ole Miss Football: Rebels' Performance Forces Defenders to Admit Defeat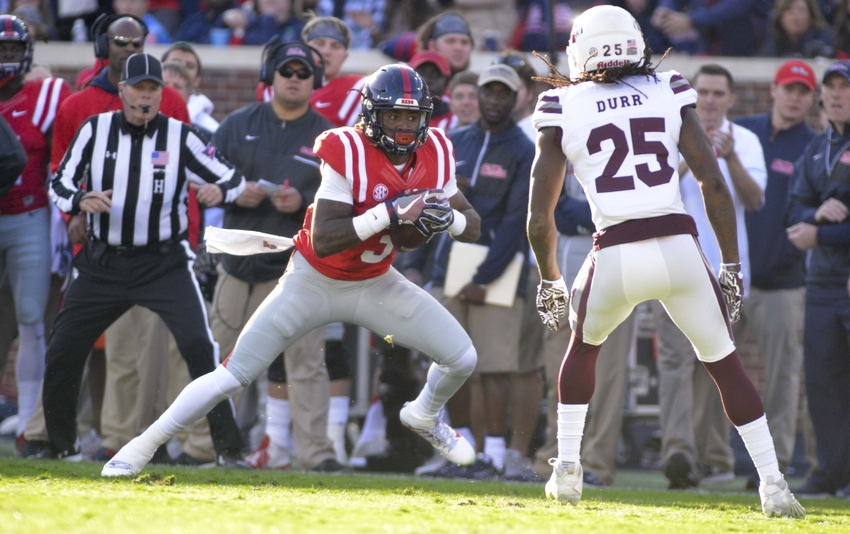 The one game Ole Miss needed to win ended up in defeat. Now all those who spent the year bragging on the Rebels must face the music.
I enjoy the art of trash talking. I'm not mean or personal with my trash talk. I don't call names or insult people. My style is not to cuss at you or threaten to call your employer. However, I do take pleasure in rubbing the success of my Ole Miss Rebels in the face of other teams that are not doing as well. Unfortunately, Ole Miss struggled this year. Therefore, now I'm forced to admit defeat to all the people I battled on social media.
In my defense, our team was supposed to be good this year. We brought back the most experienced quarterback. Our receivers were some of the best in the conference. Even our defensive line was supposed to be stout. However, 5-7 is 5-7. There is no way around that.
Injury and poor defensive play led to our downfall. But it was too late for me. I had already wrote an article suggesting we move on from Mississippi State as our rivals. That seemed to really make the Bulldogs made. I wrote another article mimicking their belief in conspiracy theories. They didn't like that one either.
K. L. doesn't back down (third person reference). I stand behind my articles. I wrote those for the Ole Miss fan base and I would write them again if the situations were the same. However, I am big enough to admit when I have faced defeat.
Facing the Music
We got demolished on the field by Mississippi State. They outplayed us. They outcoached us. Though it was senior night, it seemed that they played with more passion. Nick Fitzgerald ran all over us. He came into our house, threw up the landshark sign and broke it. Yet there was nothing we could do about it.
I've defended the Rebels all year. Made excuses as to why we were performing the way we were. I made all the University of South Alabama jokes (they were funny). However tonight, I have nothing. State just beat us. They snatched the Golden Egg from us and drove back to Starkville. They smoked cigars in our locker room.  We lost. Therefore, to the victors go the spoil.
I heard about our defeat on twitter all night long. Those who have read my past articles sought me out to remind me of my trash talking. They let me have it. Bulldog fan after Bulldog fan bashed me. Yet all I could do was take it because they had earn the right to talk. Because if I had won, I'd be writing an article about it as we speak. There were so many, I sent out this text to all who wanted to come at me.
To All The State Fans That I Have Insulted, Laughed At and Talked Trash To:

I WAS WRONG.

THIS YEAR YOU ARE THE BETTER TEAM.

— K.L. (@klkl2001) November 26, 2016
So State fans, enjoy you victory. Enjoy your trash talking. You've earned it fair and square. I won't argue on the merits of your win or make excuses. Enjoy it because when the Spring comes I will be back. I will show you why, though I had to eat crow today, we are still the better university. And why we will always be the better university. WAOM! Hotty Toddy!
More from Ole Hotty Toddy
This article originally appeared on