Ole Miss Football: Preparing For the Possibility of No Bowl Game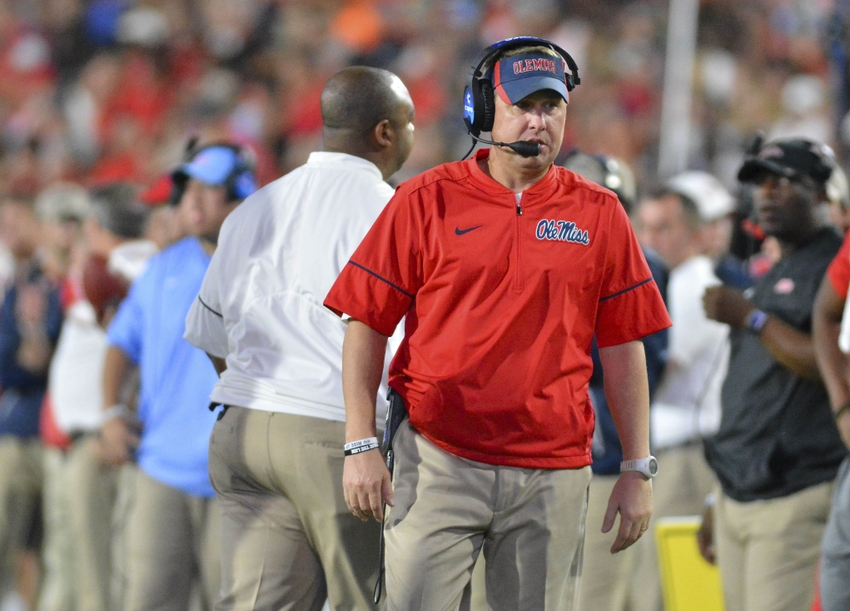 The Ole Miss Rebels football season has turned out to be disappointing. It is time to consider the possibility of a season without a bowl game.
The Rebels' football season has taken an unexpected turn. Many fans started the year talking about a possible run at a SEC Championship. However, the Rebels will do well if they make a bowl game this year.
The chance of the Rebels making a bowl game has shrunk after the loss to Auburn. Ole Miss only has four games left. They must win three out of the four in order to be eligible for a bowl game this year.
The next four games on the schedule for the Rebels are against Georgia Southern, Texas A & M, Vanderbilt and Mississippi State. At the beginning of the year, most fans felt that getting three wins out of this group would be simple.
However, the Ole Miss defense has been less than stellar. Injury has exposed their problems with youth and depth. Teams with good offenses have been able to take advantage of the Rebels weaknesses. This means the game against Texas A & M will be a difficult game because they possess one of the best offenses in the SEC.
Therefore, the games against Georgia Southern, Vanderbilt, and Mississippi State become must win games for the Rebels if they want to go to a bowl game. Unfortunately for the Rebels, there are no guaranteed wins in the SEC.
There is no reason for Ole Miss to lose the game against Georgia Southern. The game against Vanderbilt has always been a difficult game for Ole Miss. Their record may not show their improvement, but many believe this is a much better Vanderbilt team than in the past few years.
Auburn vs Ole Miss live stream: Watch Tigers vs Rebels online
Then, of course, there is Mississippi State. The Bulldogs have struggled against non-power 5 teams this year. But we all know that rivalry games are different. We should be victorious but you can never be sure.
There will be no sure wins in this final month of football. Ole Miss will have to do as they've done all year and rely on their offense to just out score opponents in shootouts.
Rebels' fans may have to acknowledge the possibility of not going to a bowl game. This year has been difficult for both the players and the fans. However, there are those fans who would rather not go to a bowl game than to end up at an inferior bowl.
In addition, there are those who believe the Ole Miss Athletic Department should offer the NCAA this year for a self-imposed bowl ban. Either way, the reality of missing a bowl is starting to sit in with the fan base. /The good from missing a bowl is that it will temper expectations for next year's team.
However, not going to a bowl game will begin to put pressure on Coach Hugh Freeze to make changes on his coaching staff. If not, he may find himself on the proverbial hot seat if next year doesn't see any improvement.
The talk of not going to a bowl may be premature. The Rebels could rally and finish the season strong. But Ole Miss fans should have their minds and hearts prepared, just in case it doesn't happen.
More from Ole Hotty Toddy
This article originally appeared on