Ole Miss coordinator likes his options at quarterback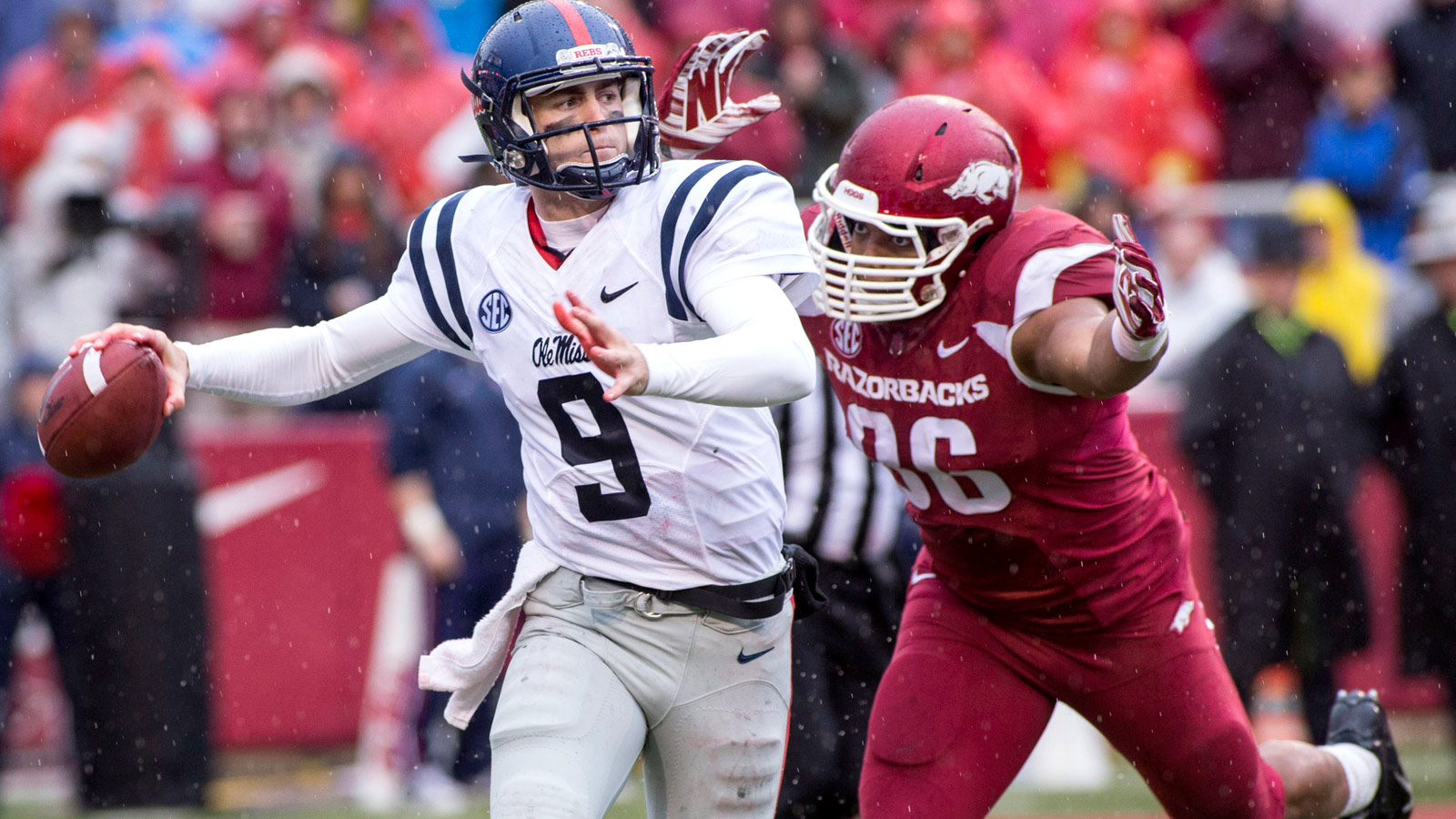 While fans anxiously await the decision on who will start for the Ole Miss Rebels at quarterback, the team's offensive coordinator Dan Werner openly gushed about all three players currently jockeying for the right to open the season as the Rebels' starter.
Speaking to OM Spirit, Werner had nothing negative to say about JUCO transfer Chad Kelly, redshirt sophomore Ryan Buchanan or redshirt sophomore DeVante Kincade.
"I'm so excited about these guys, all three of them," Werner said. "Anytime there's a competition, if you're a competitor, you're going to try to do your best. It's definitely brought out the competitive spirit in all three of them, not only football-wise but academically."
Werner is also stressing the importance of being a complete individual, not just excelling on the field. This type of talk could be indirectly meant for Kelly, as he came to the team with two strikes already against his name.
"I talk to these guys about being the total package. Guys are getting good grades. I haven't had any issues off the field. They're working hard in the weight room and running and obviously in the meeting room too. I'm really excited about getting into it and getting after it here in a few weeks."
For the first time in the school's history, Ole Miss has begun to utilize the virtual reality technology to help their quarterbacks. The Rebels are using the same tech covered by FOX Sports' Bruce Feldman in March.
"The players love it," Werner said. "It's almost like fun for them to come in and work on it. … Before this type thing came around, the only time you got a rep where you can actually see a defense would be in a live 7-on-7, a practice or a game obviously."
"The only tests we were really able to give them was a written test where I would give them a sheet and ask them to draw a play up and tell me your progression or your read and all the different questions I can ask about a play. Well, they can sit there and think about it. Now, it's happening in real time, so the play will be called, and in a couple seconds, the ball will be snapped, and they have to find their read. You can tell by where their head moves if they're making the right reads or not and if the ball is actually thrown on time. It's as close to the real thing as you can get. They'll get 100 times more reps with this than they would in practice."
Werner also discussed the possibility of using the technology to help running backs better understand and grasp pass blocking techniques.
"We've talked about letting the running backs see it and see blitz pickups for pass protection type things," Werner said. "Also, maybe to work on the run game and show exactly how it's blocked. I think the uses of it are limitless. We just have to keep on exploring and see what we can do with it."
(h/t OM Spirit)