Ole Miss coach Freeze proposes drastic changes to schedules, playoff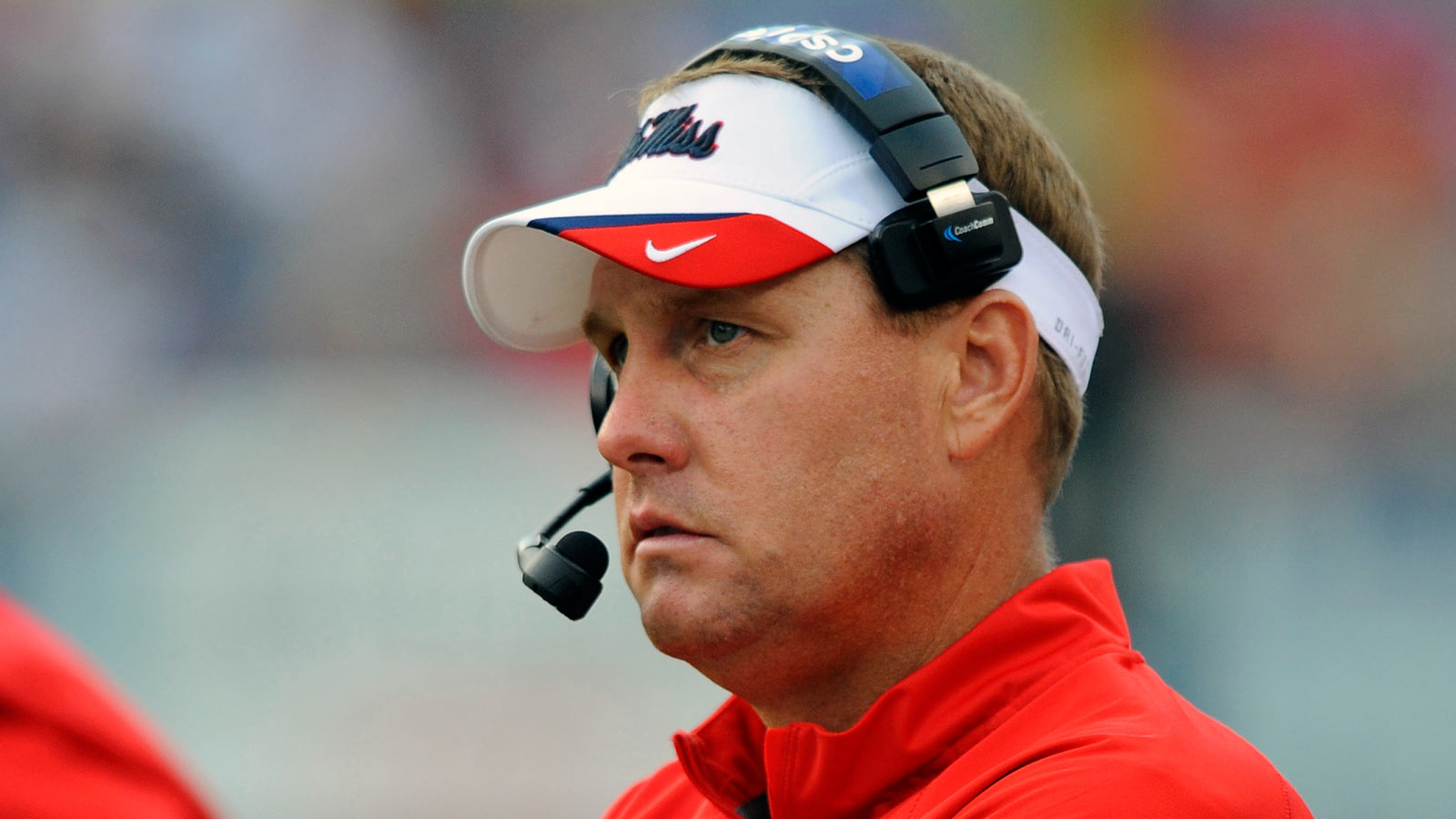 Hugh Freeze has proposed a relatively drastic change to college football. The Mississippi coach told ESPN's Brett McMurphy on Monday that he would like to see the regular-season schedule shortened and the College Football Playoff expanded.
Hugh Freeze if he could change @CFBPlayoff: "Let's only play 11 games, no league title game & have 8 playoff teams"

— Brett McMurphy (@McMurphyESPN) July 20, 2015
There's already been a lot of debate about whether the playoff should be expanded to include more teams, whether it's eight or 16 or 24, like in the FCS. And dropping a regular-season game would make sense if the playoff were to expand; the teams that made it to the national title game last year played 15 games overall, so adding a round to the playoff would make that an absurd 16 games.
But dropping conference championship games is an entirely different suggestion, one that hasn't come up much.
If those games were eliminated, there undoubtedly would be heavy debate about which teams were actually conference champions (see the Big 12 last year, with TCU and Baylor both finishing 11-1 in the regular season), and it would remove one important data point for teams vying for those eight playoff spots. Just last December, the playoff committee said conference championships were a consideration in their deliberations. Then again, with player safety a growing concern, finding a way to remove one more game from the schedule could be considered a net benefit.
Of course, this idea almost certainly won't be seriously considered given the amount of money associated with conference championship games and the fact that the 120-plus teams that aren't in the playoff each year would lose out on one regular-season game's worth of revenue. But it's an interesting suggestion nonetheless.
(h/t Coaching Search)