Oklahoma vs. Louisiana-Monroe: Doing the Math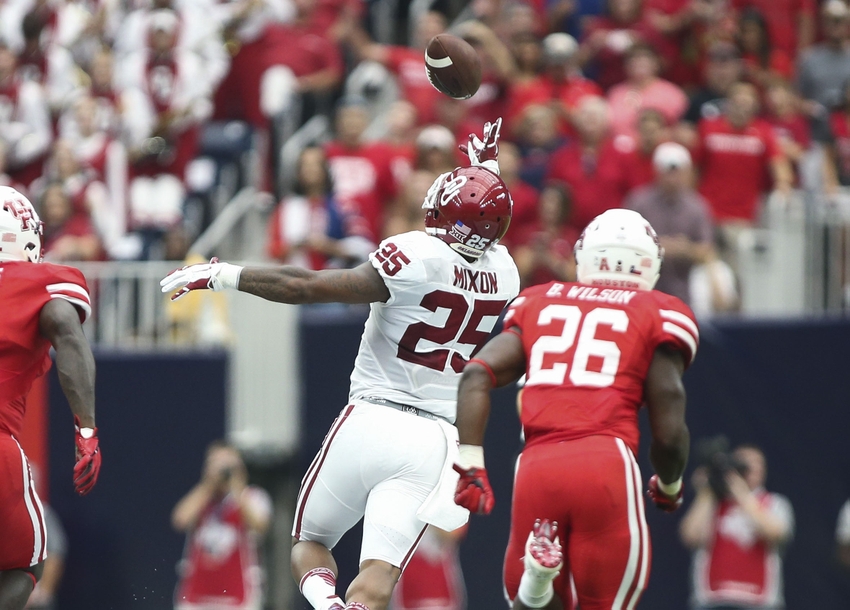 Oklahoma vs. Louisiana-Monroe this Saturday night will be the 36th time under Bob Stoops that the Sooners have faced an opponent following a loss.
The Sooners are 34-1 since 1999 following a loss and have not lost back-to-back regular-season games the last 34 times they have been in that situation.
That is the one statistic that weighs heavily in Oklahoma's favor when the Associated Press' 13th-ranked team hosts the Warhawks of Louisiana-Monroe on Saturday in the 2016 home opener at newly renovated Gaylord Family-Oklahoma Memorial Stadium.
Here are a few more notable numbers that help set the stage for the Sooners first home game of the 2016 college football season:
1 – Louisiana-Monroe was the only Football Bowl Subdivision school in the state of Louisiana to win on opening weekend of the 2016 season (LSU, Louisiana-Lafayette, Louisiana Tech and Tulane all lost in Week 1.
2 – Number of games won by Louisiana Monroe last season, going 2-11 overall and 1-7 in the Sun Belt Conference.
7 – Number of consecutive offensive series the Sooners went against Houston without scoring a point after recording a score on three of its first four possessions in the game.
8 – Number of home games Bob Stoops has lost out of 104 played since he came to Oklahoma in 1999.
12 – Number of times in Bob Stoops 17 previous seasons at Oklahoma that the Sooners have gone undefeated at home, including in 2015. That has happened 40 times in the history of Gaylord Family-Oklahoma Memorial Stadium.
34 – Point differential in the only other game between OU and ULM, won by the Sooners 34-0 in 2013. The Sooners were ranked No. 16 in the AP Top 25 at the time that game was played.
74 – Number of wins in Oklahoma home openers at Gaylord Family-Oklahoma Memorial Stadium in 93 seasons. The Sooners have lost 15 home openers and there have been four ties.
110 – Where Oklahoma ranks nationally after allowing 323 passing yards to Houston in Week 1. By contrast, the Sooners averaged 202 passing yards allowed a year ago, which ranked 34th among Football Bowl Subdivision teams.
181 – All purpose yards recorded by the Sooners' Joe Mixon last week vs. Houston (40 rushing, 77 receiving and 64 on kick returns).
325 – Rushing yards by Louisiana Monroe in registering its first win of the season in its opening game. That rushing figure ranks 10th in the country among FBS (Football Bowl Subdivision) teams after one week of action.
533 – Yards of total offense by Louisiana-Monroe last weekend in its 38-21 win over Southern. The Warhawks of ULM outgained their opponent by nearly 160 yards.
60,000 – Difference in the attendance figures between what ULM played in front of at home last weekend (24,000) and the size of the capacity crowd expected at Gaylord Family-Oklahoma Memorial Stadium on Saturday (84,000).
More from Stormin in Norman
This article originally appeared on