Oklahoma State vs Baylor Live Stream: Watch Cowboys vs Bears Online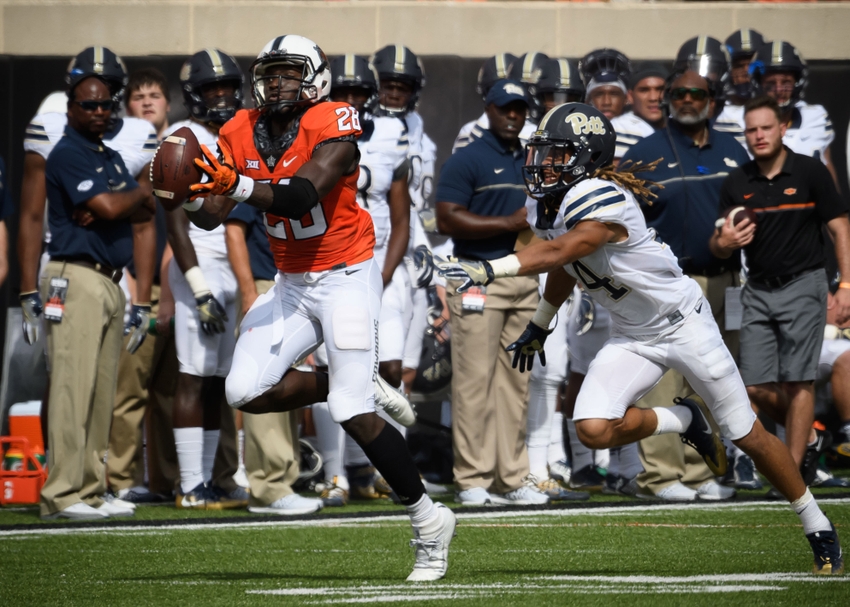 The Cowboys used a huge week from receiver James Washington to defeat the Pittsburgh Panthers last week. They hope Washington brings his magic this week as well against the Baylor Bears…
Oklahoma State Cowboys enjoyed a stellar performance from receiver James Washington in last week's shootout victory over Pittsburgh 45-38.
Washington had nine catches for 296 yards and two touchdowns while quarterback Mason Rudolph set passing records of his own. Rudolph threw for 540 passing yards, an Oklahoma State record, and two passing touchdowns.
The Cowboys score 44.3 points per game, 15th in the nation.
It was a step in the right direction for the Cowboys offense as they are now 2-1 on the season. They enter Big 12 play as huge underdogs against Baylor this week.
The Baylor Bears enter the game 3-0 as heavy Big 12 favorites. They are undefeated but their opponents (Northwestern St, SMU, & Rice) were inferior to the talent on the Bears' roster.
Despite the off the field struggles, the Bears haven't allowed the distractions to hamper 2016 season success under head coach Jim Grobe.
Receiver K.D. Cannon is second in the Big 12 in receiving yards with 352 yards. Quarterback Seth Russell is fifth in the Big 12 in passing yards with 761 yards.
The Baylor defense has only allowed 10 points per game and 249 yards per game. The challenge this week will be to limit the Cowboys passing attack.
Date: Saturday, September 24, 2016
Location: McLane Stadium, Waco, Texas
Time: 7:30 p.m. EST
Spread: Baylor -9
Over/Under: 74
TV Channel: Fox
Live Stream: Watch ESPN
Baylor has won the last two games between the teams and looks to make it three in a row. Oklahoma State is 19-15 overall in the series.
More from Saturday Blitz
This article originally appeared on