Oklahoma State is one of four teams that's still perfect… in this statistic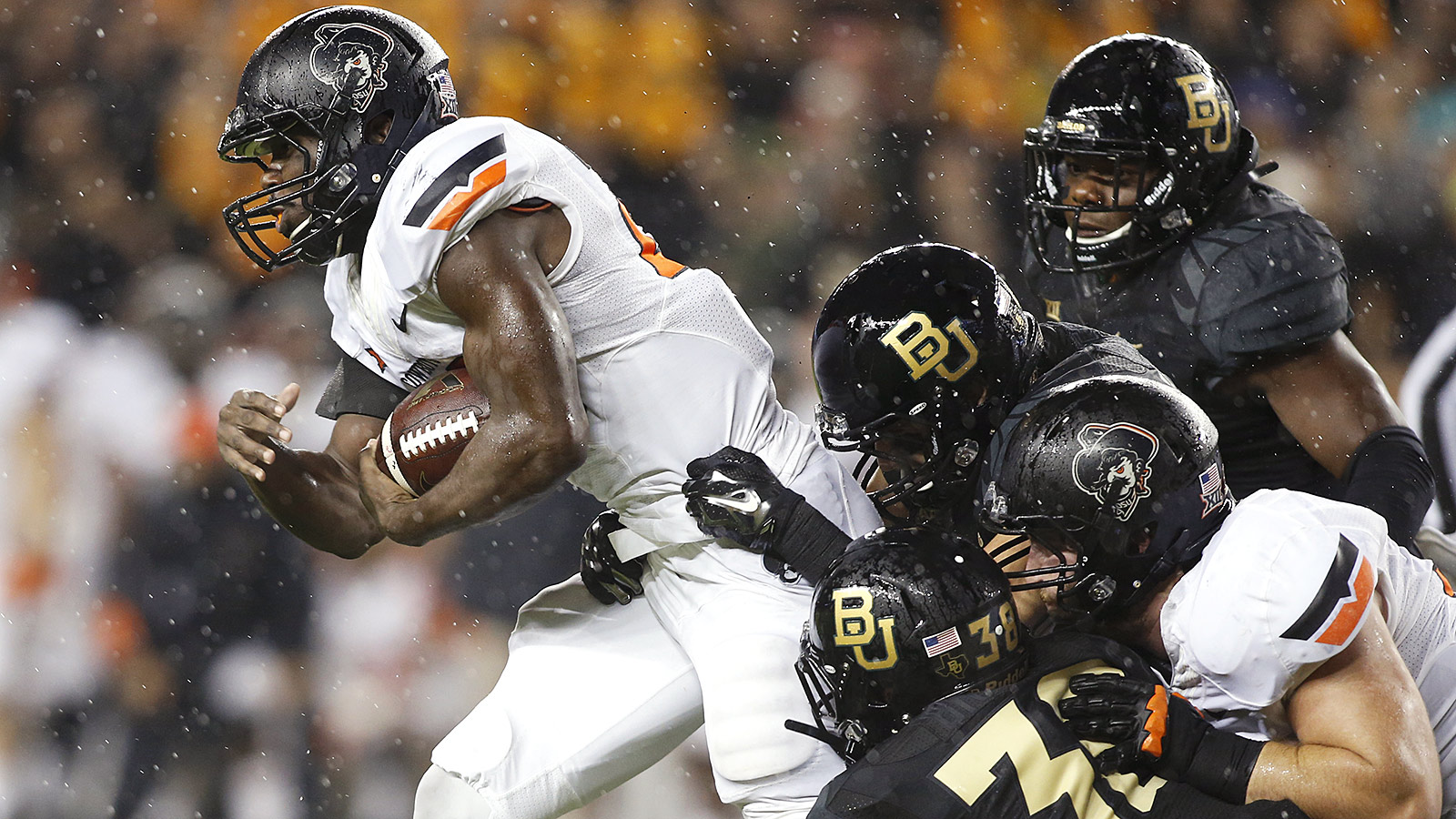 Oklahoma State is an undefeated 6-0 on the season, and though numbers are dwindling, there are several unbeaten teams still left in the country.
But in fourth-down conversions, Oklahoma State is one of just four teams to succeed at 100 percent of its tries this season.
The Cowboys are 3-for-3 on fourth downs this season, and all three tries have come at crucial moments.
"It's about having that calm composure about us when it comes to crunch time," offensive tackle Zach Crabtree said. "You're not freaking out when you see different things. Whatever you see, know your role, know your spot and just go block it."
(h/t Daily Oklahoman)