Forcing turnovers is a must for Oklahoma State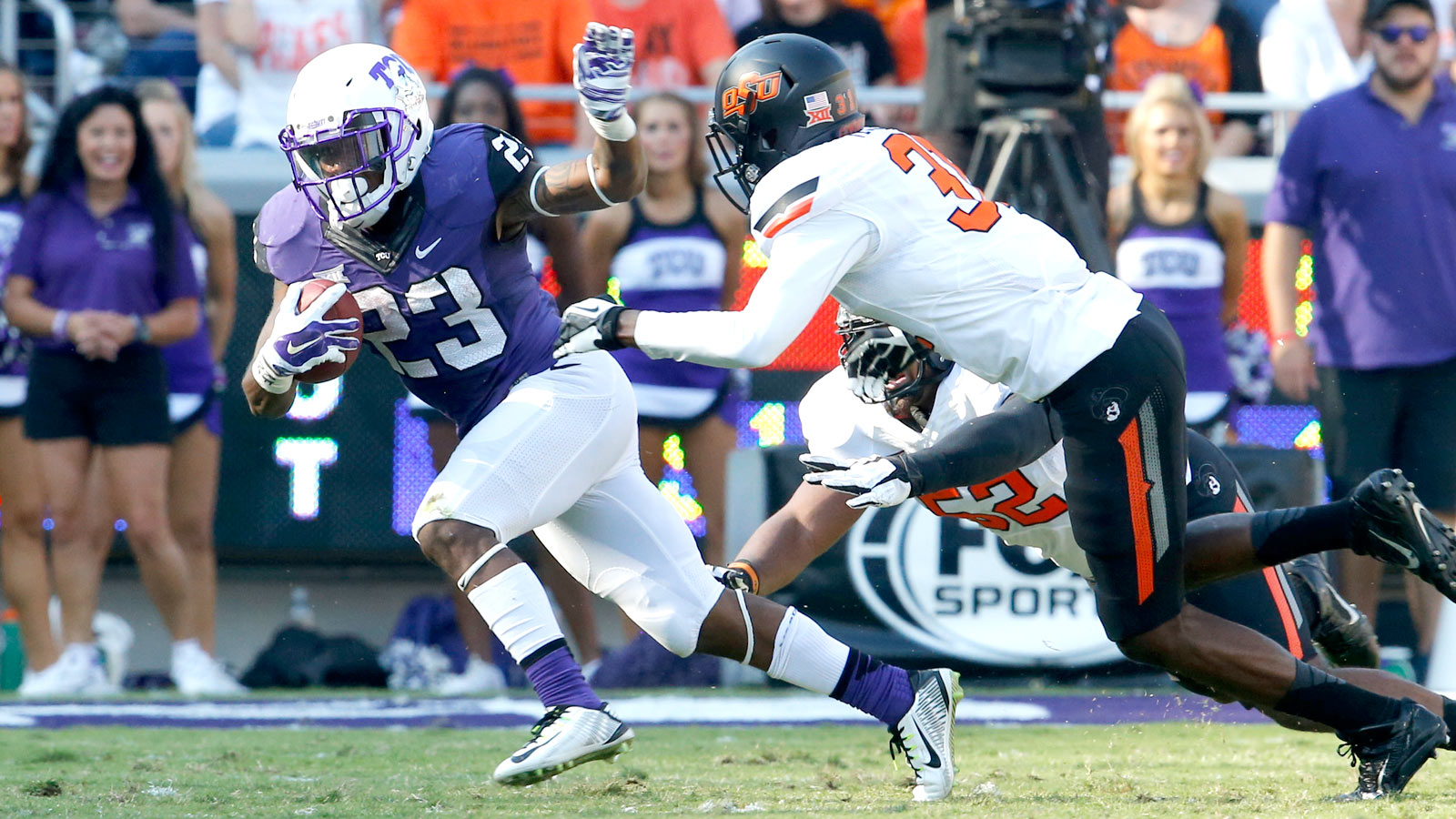 Is forcing turnovers something you can 'practice?' The Oklahoma State Cowboys seem to think so, as they've recently put more of an emphasis on it in scrimmages.
They've only forced one in 2015 (a Tre Flowers interception against Central Michigan) but the Cowboys are going to keep plugging away.
"We've allowed more time for (practice to force turnovers) in the spring and preseason than we ever have," coach Mike Gundy told Kyle Fredrickson. "Obviously, it hasn't worked. But we certainly have tried to practice and put our players in position to force turnovers."
Oklahoma State has forced more than 30 turnovers during a season three times in the past five years.
(h/t ESPN)