The top 5 Oklahoma plays in Oklahoma-Texas history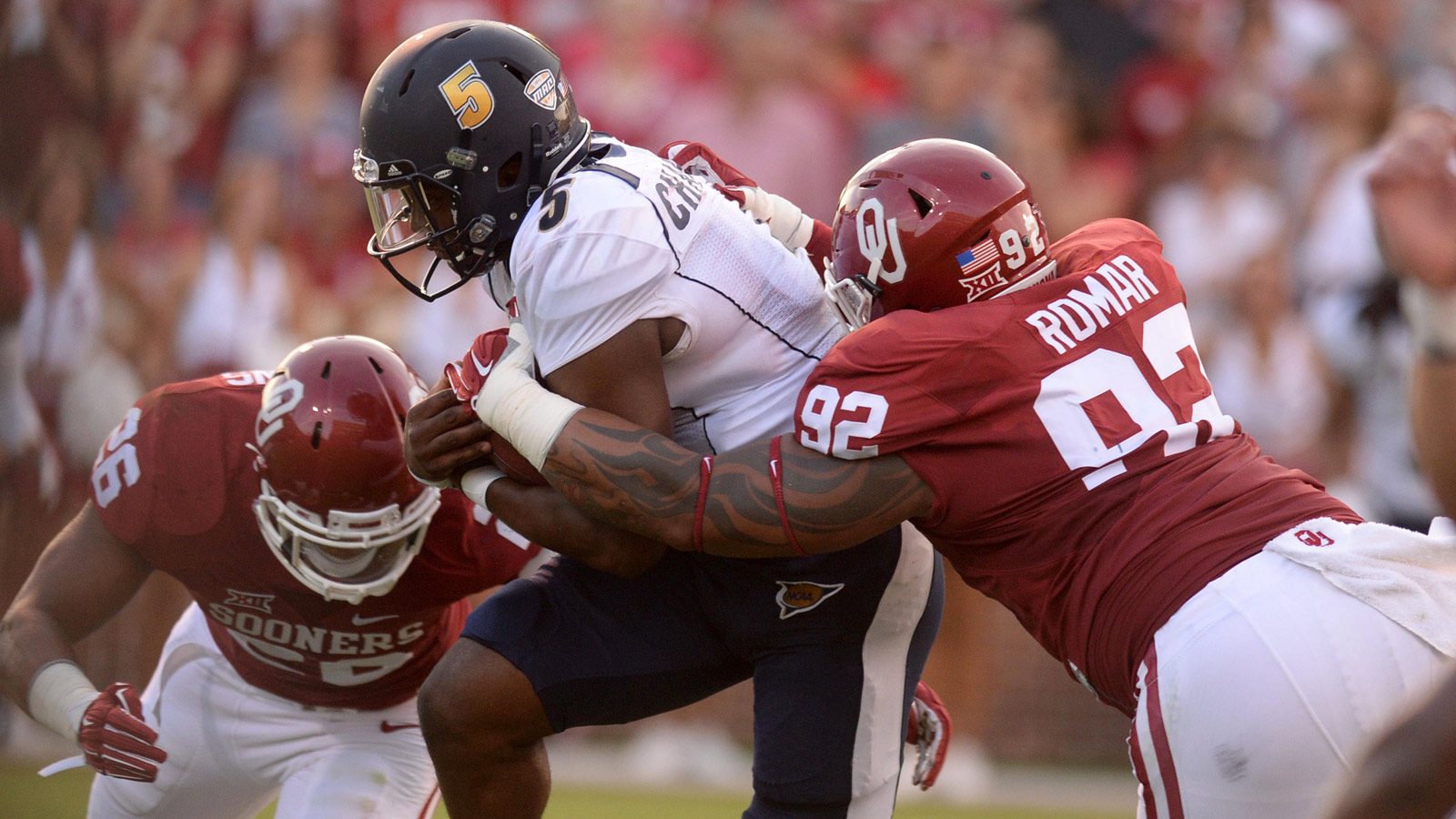 Oklahoma comes in ranked No. 10 in the nation and unbeaten at 4-0.
And Texas is 1-4, off to its worst start in more than 50 years.
it's not a combination that leads anyone to believe this year's game at the Cotton Bowl will be filled with memorable moments.
However, here are the five biggest Oklahoma plays in the rivalry, courtesy of The Oklahoman.
(H/T The Oklahoman)