OU's Perine: 'We didn't show up and play'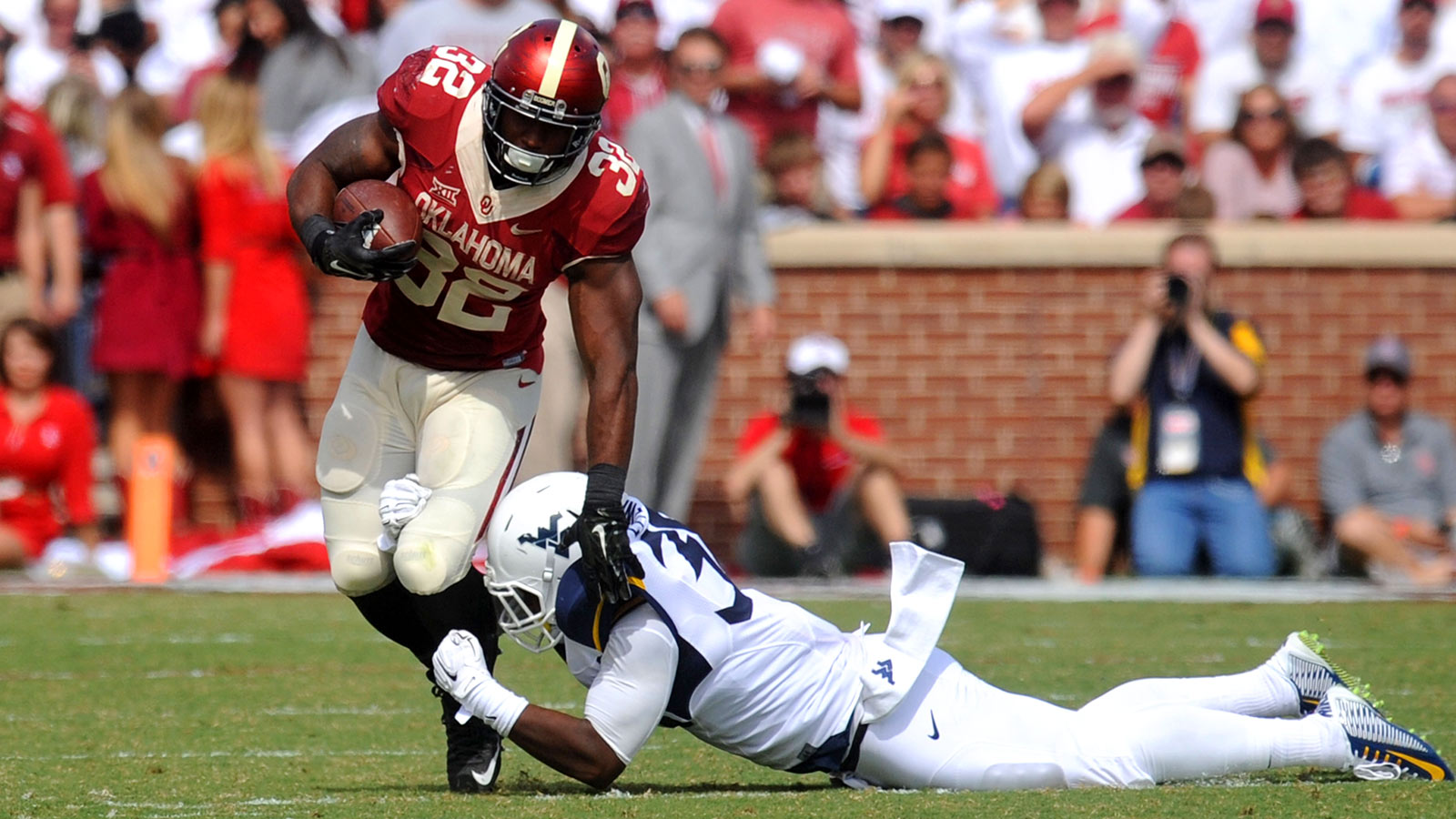 NORMAN, Okla. – Monday, at his weekly meet with the media, Oklahoma coach Bob Stoops denied his players came out flat against Texas last Saturday in the Cotton Bowl.
Running back Samaje Perine's message Monday night was a bit different.
Perine said the Sooners might not have taken the then 1-4 Longhorns seriously despite Stoops trying his best to get the players to make sure they did.
"He harped on it all week," Perine said of Stoops. "We'll have to be our best. Be mistake free and play as well as we can. And he (Stoops) knows that no matter what their ranking is, they will come out and give us their best. He knew that and he talked about it every day up until kickoff.
"I feel like we took it serious, as it got closer to game time, I don't know where it went. We didn't show up and play."
Oklahoma fell behind 14-0 and ended up losing 24-17, and part of the reason, according to Perine, was some of the OU players didn't take the process seriously.
"We couldn't match the hype they had," Perine said. "They had that edge. We probably got too comfortable with where we were and they came out with that chip on their shoulder.
"The media the fans, it was like, 'Oh, Texas, they suck. They are just another team.' I feel like some of us bought into that and that they aren't as good as they've been in the past. But you know, we know no matter what kind of season they are having, this is the game they are looking forward to the most. We got to buying in to what the media had to say instead of listening to the coaches.
"I don't feel like it was overconfidence. It was just too relaxed. I think the atmosphere got to some of us and I don't want to say it overwhelmed us, but it distracted us from what we had to do and that was come out and play our best football game which we did not do."