Oklahoma captain shows true leadership in response to racism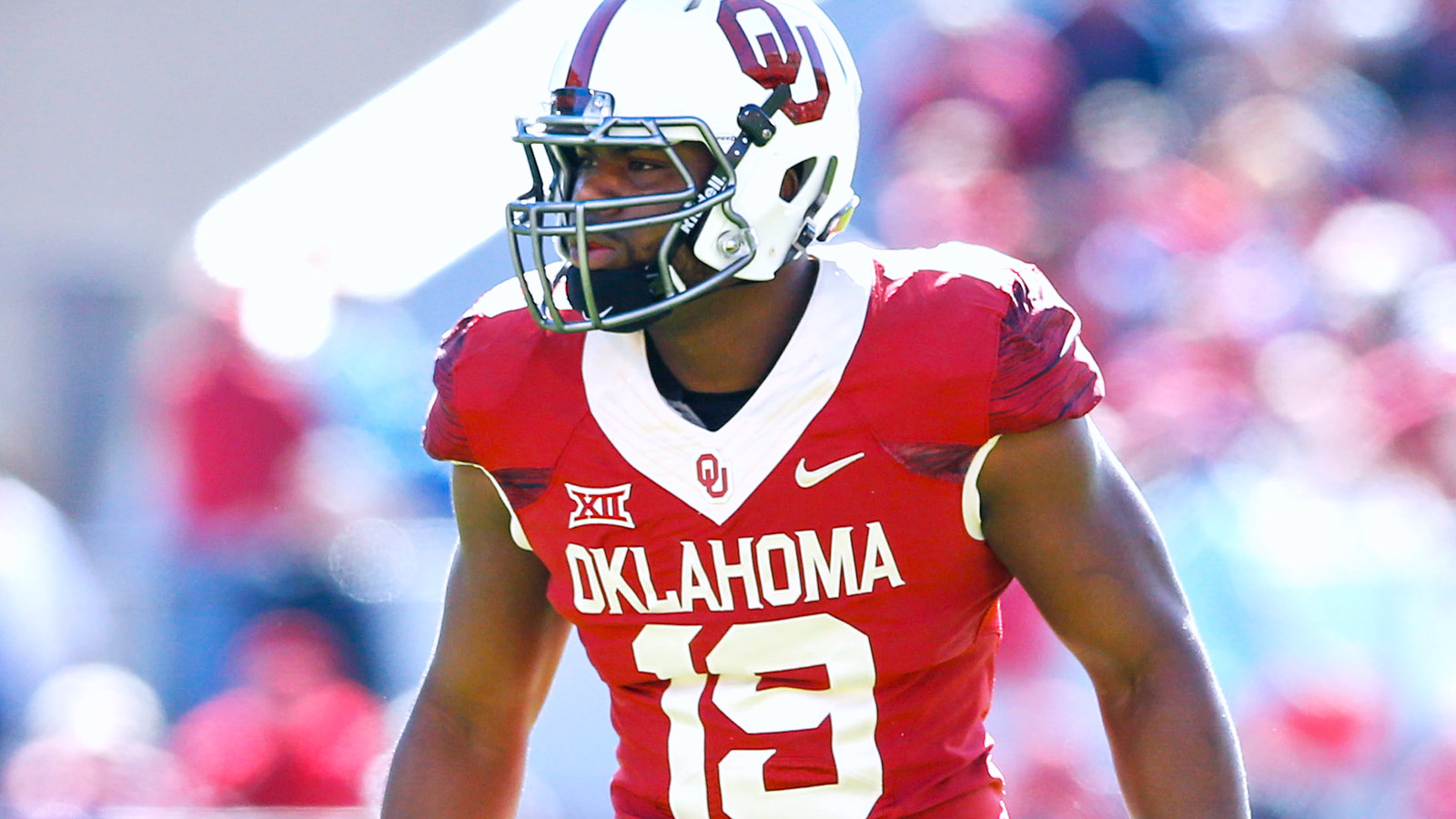 Eric Striker is a senior linebacker and captain on Oklahoma's football team, but he will never be more important to the university than he's been in the last couple of days.
Striker helped expose an ugly display of racism at Oklahoma that quickly spiraled into a national story with Striker appearing on CNN.
To recap the story if you are not up to date: On Sunday, a video surfaced of some members of the SAE fraternity chanting on a bus "there will never be a n—– in SAE" while fist-pumping. Striker saw the video and posted an angry, expletive-filled rant on the social media app Snapchat. The story then exploded, and on Monday Oklahoma players skipped practice to protest racism on campus, with the support of head coach Bob Stoops and other university leaders alongside.
OU president David Boren immediately severed ties between the school and SAE, giving those in the frat 24 hours to pack their stuff and leave the house, and said the school is investigating those in the video and will take as harsh an action as allowed under federal law (which probably means expulsion for some).
Striker, meanwhile, became the face of the story because of his viral Snapchat rant. While Oklahoma players did not speak to reporters on Monday, Striker reached out to Jason Kersey of The Oklahoman, who covers the team, because he wanted to fully express his thoughts and not let the angry, F-bombing video be the lasting representation of him. He apologized for the language he used in the Snapchat video but not the message behind what he said.
In his interview with The Oklahoman, Striker intelligently and articulately displayed what it means to be a leader and to be looked up to by a group of people (in this case, as captain, his teammates). Here are some of his quotes that should be heard clearly and passed along:
On personal identity: "I hate to be defined as a football player. I've got a great personality. I'm humorous. I'm a political science major. I love everybody. I'm a people person. Football is not who I am. All you know is the number '19' on the back of my jersey."
On the importance of educating people about race: "A lot of these kids coming in here don't know anything about other races. I've taken African-American courses with white people, and they've had their whole minds changed … I hope this message reaches all across the country, to kids coming up in Little League and on through high school ball. You're gonna do your thing, but don't rely on football. You are a human being. You are a person."
On African-Americans ligthly using the N-word: "We need to straighten up and stop using the word. Period."
On being labeled: "I feel like as a young black person, I'm always looked at as a threat. We intimidate people without them even getting to know us. We all are people. We all get sick. We all have to use the restroom. We are all human beings."
On his rant: "I want to apologize if I offended anybody with my curse words. I'm just very hurt. It's 2015, and this is still happening."
Teddy Mitrosilis works in content production at FOX Sports Digital. Follow him on Twitter @TMitrosilis and email him at tmitrosilis@gmail.com.