People are giving money to help now-unemployed Oklahoma frat cook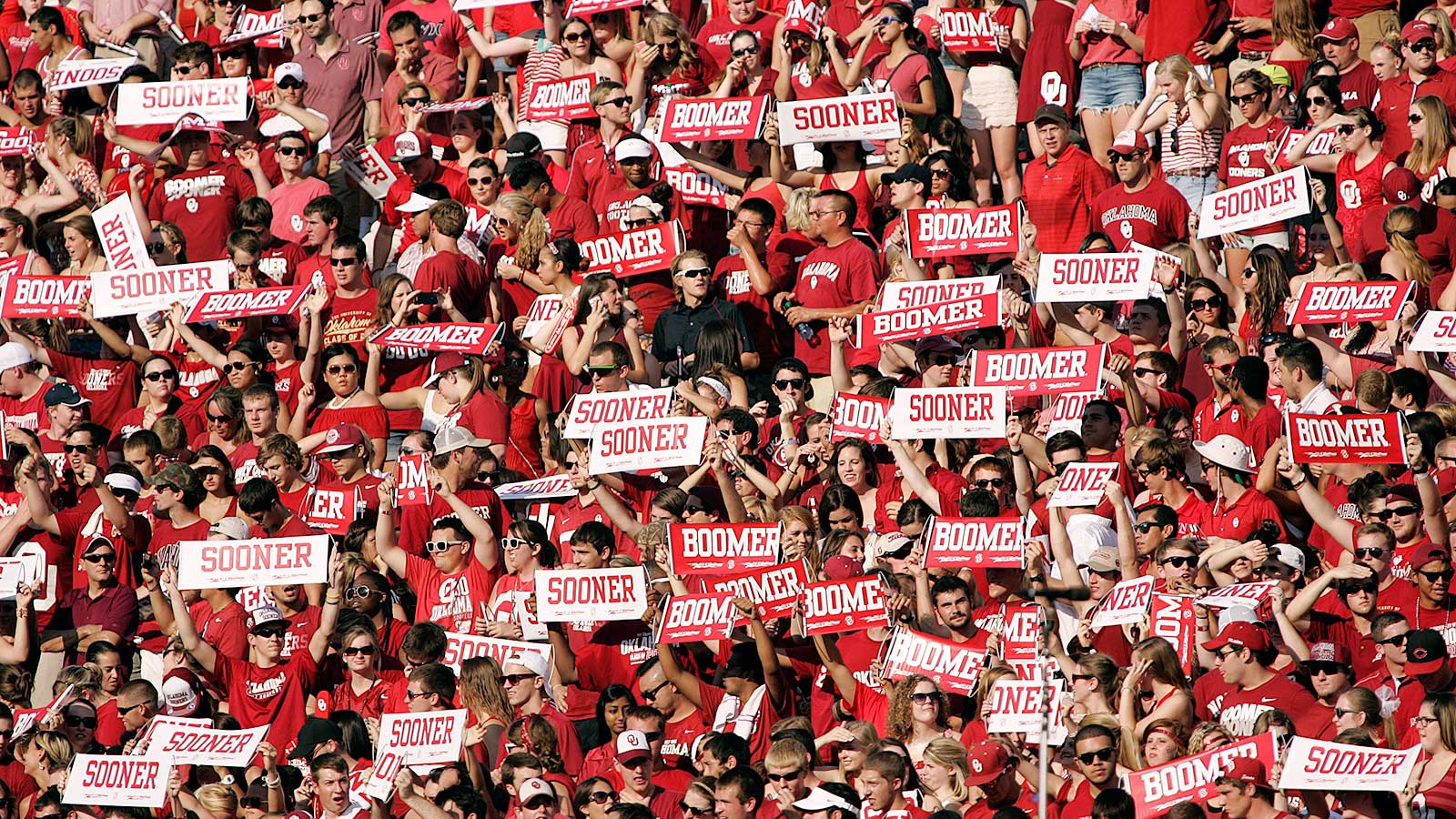 Oklahoma linebacker and captain Eric Striker, who has taken a vocal stance against the racism controversy that struck OU on Sunday evening, received a text message from a friend after he posted an expletive-filled rant on Snapchat that went viral.
The text, according to The Oklahoman, included a quote from Gandhi: "You must not lose faith in humanity. Humanity is an ocean; if a few drops of the ocean are dirty, the ocean does not become dirty."
In the aftermath of a truly ugly incident, we have another example of humanity coming through.
Howard Dixon was the chef at the SAE fraternity house at OU for the last 14 years, but he's now unemployed after the university closed down the Norman chapter of SAE in response to a racist video that surfaced online Sunday evening, in which students were heard chanting "there will never be a n—– in SAE."
"I think it is outrageous," said Howard, who now has to look elsewhere for work. "What can we do? It is over and done with, nothing we can do about it now. We used to have so much fun — game-day and football season — now it is all gone."
The good news: To help Howard while he's in transition, an Oklahoma alum — and, it appears, someone who was in SAE while at OU — has started a fund to raise money for Howard. The stated goal is $50,000, and the fund has already cleared $40,000.
Here's the message on the fundraising post, which was posted on March 8:
Today we received the news that some ignorant kids have quickly destroyed something that thousands of men built. Because of these kids' actions, many will be affected. None more so than Howard.
"Those of you who lived in the house, undoubtedly came to love Howard and his infectious smile (if not his chili dogs). He was always there to chat with you and more importantly, to take care of Mom B.
"Well, that man is going to walk up to the SAE house tomorrow morning and hear that he no longer has a job. He is going to learn who has been working for. And through some cruel twist of fate, he has to lose the job that he has held for over a decade. He is going to lose his job because of a bus full of racist kids.
"You know and I know that this isn't the house we lived in. I'm positive Howard knows this too. I ask you to give some money to make sure he lands on his feet.
"Thank you."
Kudos to the anonymous people who have given some of their own money to help Howard. As the Oklahoma community works to move past this incident in time, this is one positive that will help. If you would like to contribute, here's the link to the fund again. Here's a photo of Howard, courtesy of indiegogo.com:
Teddy Mitrosilis works in content production at FOX Sports Digital. Follow him on Twitter @TMitrosilis and email him at tmitrosilis@gmail.com.