Sooners are the only sure thing to make the College Football Playoff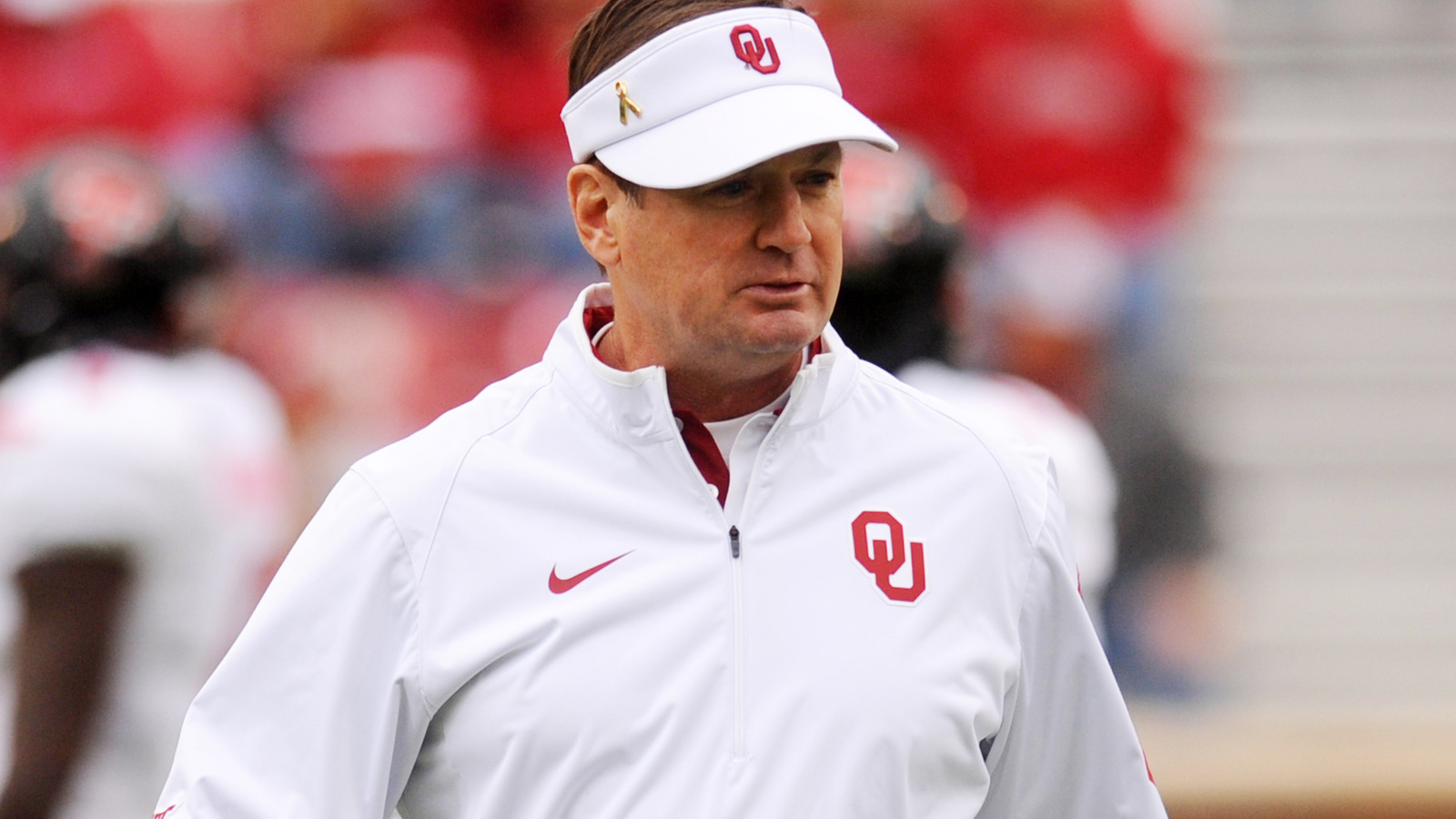 In the past three seasons, the Oklahoma football team has been difficult to figure out.
Coach Bob Stoops has changed his staff not once, but twice.He's changed his offense more than that and the defense has undergone a makeover, too.
Quarterbacks have come and gone – from Blake Bell to Trevor Knight, Kendall Thompson, Cody Thomas, Landry Jones and now a walk-on. Identities have been discovered with Knight and then discarded.
OU's been zone read and throw it deep. They've been Josh Heupel and Lincoln Riley.
And in this same span, this same three seasons, the Sooners have gone from spinning out of control to a Sugar Bowl win, been buried again after an 8-5 season and climbed back among the elites of college football after a November to remember.
Change is among us. It's a real thing at Oklahoma. Remember when the Sooners used two quarterbacks on every series? Yeah, that wasn't that long ago.
So isn't it kind of odd that the only sure thing about the upcoming College Football Playoff is that the Sooners will be in it? Nothing else has been decided.
There are no dominant teams. There's no SEC bully. The Pac 12 will probably be left out and the Big 10 is still to be decided.
Clemson is in with a win, but that's not yet determined. The Tigers are less than a touchdown favorite over a North Carolina team that lost to South Carolina and has wins over two FCS teams, still talk to anyone and they'll tell you Clemson is the best team in the country. OK, but Clemson still has to win again before getting a chance to prove it.
Oklahoma doesn't. For all the talk about how the Big 12 Conference needed a championship game after what happened last year with TCU and Baylor getting left out, Oklahoma has benefitted this time around not having to face TCU again.
Michigan State is in with a win. Iowa is out with a loss, despite the fact the Hawkeyes and Clemson are the only two undefeated teams remaining. Alabama is No. 3, but if Derrick Henry has a bad day or comes down with a cough, Alabama becomes pretty average. Oh, and the Tide are out if somehow Florida uglies things up and wins in the SEC title game.
Oklahoma has won three games in a row against top-11 ranked teams. And unlike the rest of the teams up for contention, it's now a resume without holes, thanks to a little help from Notre Dame losing.
Stanford? Ohio State? TCU? Baylor? OK, maybe one could sneak in, but that's a long-shot that requires a pair of conspiracy theories and a H.A.M. Radio. The loss to Texas was supposedly the undoing for the Sooners, but things have changed so much since October, it no longer matters.
Only Oklahoma, led by a first-year offensive coordinator and a walk-on quarterback, is guaranteed to be playing on New Year's Eve.
We might not have seen it coming, but it's the only thing you can count on now.