Penalties becoming a major problem for No. 10 Oklahoma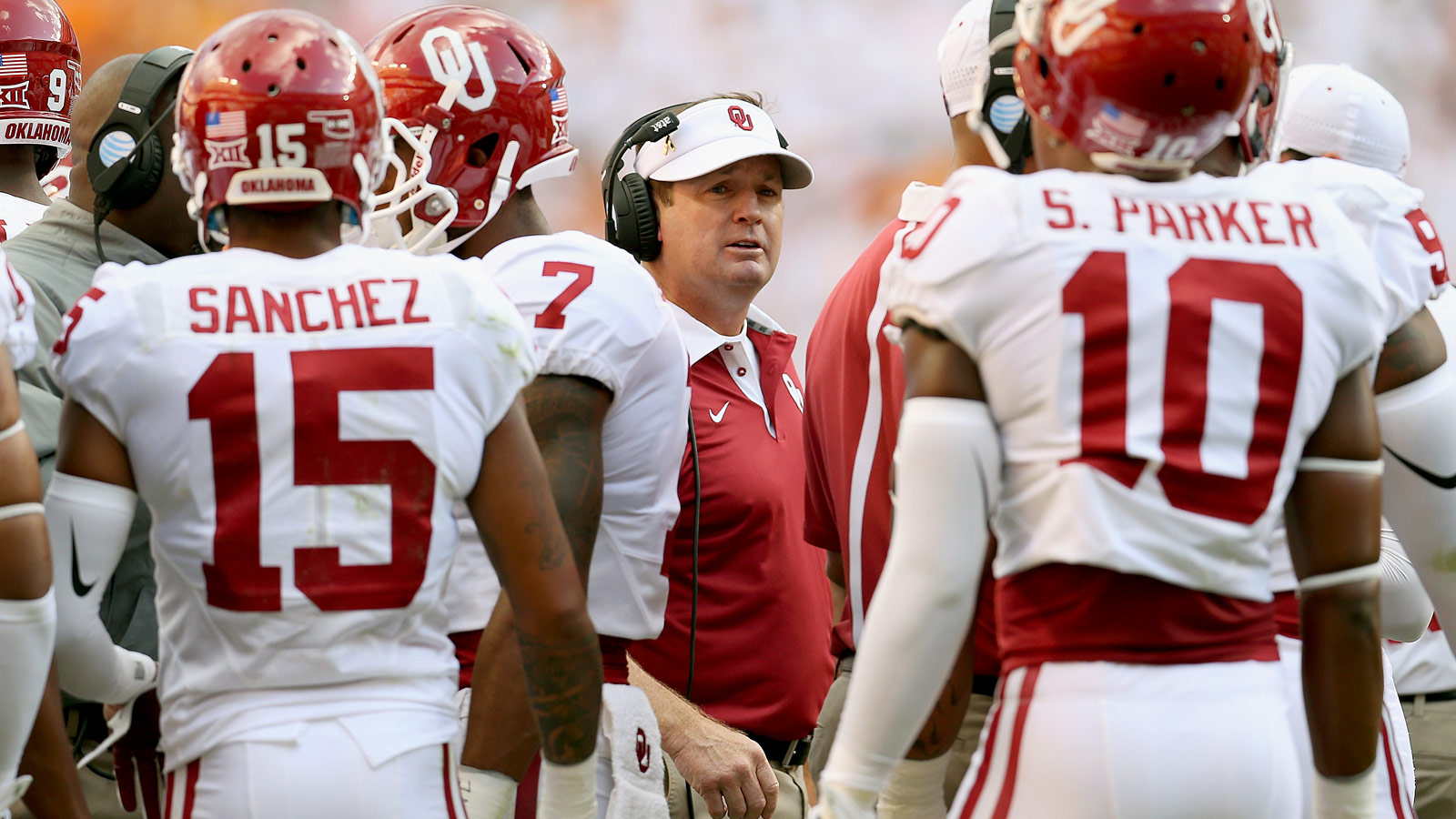 Oklahoma is moving up in the rankings, but coach Bob Stoops is getting angry.
The Sooners committed 12 penalties for 134 yards Saturday against West Virginia in a 44-24 victory, but the 134 yards were the second-most since Stoops came to Oklahoma before the 1999 season.
"I'm still really, really angry at our team," Stoops said. "Disappointed on our lack of discipline. "We've got too many foolish penalties that will hurt us."
It's not like Stoops and his players can blame the officiating crew from Saturday's game, either. OU has had problems all season.
The Sooners rank third in the nation in penalty yards per game (94) and sixth in flags per game at 9.5. OU's 134 yards by penalty were the fourth-most in the nation last week.
"Im not playing," Stoops said. "I'm not the one out there making those penalties. They know what's right and wrong and if they choose to do it wrong, that's on them."
OU is 4-0 and takes on Texas Saturday in the Cotton Bowl.
"They have to have the mindset to do things the right way," Stoops said of his players. "If I have one beef with our guys, it's that."