Oklahoma's Joe Mixon returns kickoff 97 yards for a touchdown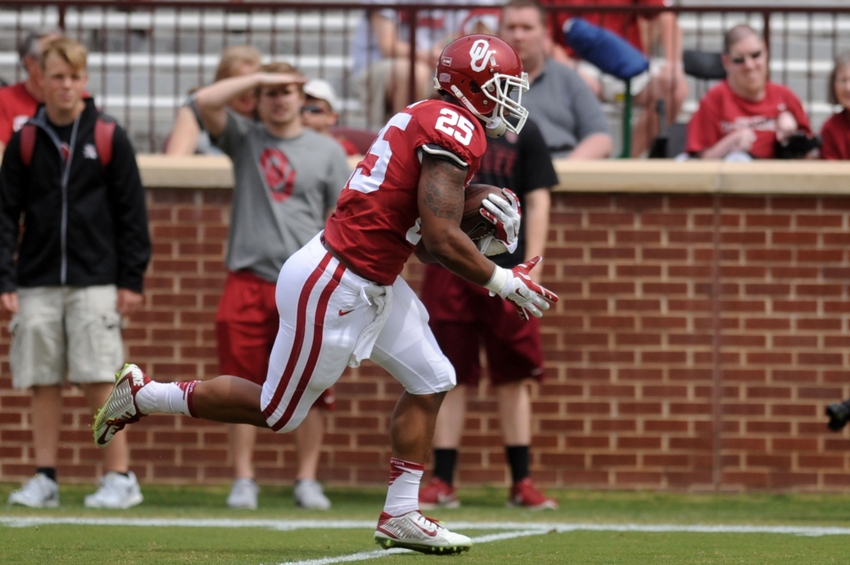 Oklahoma Sooners running back Joe Mixon returns a kickoff 97-yards for a much-needed touchdown against Ohio State.
The Oklahoma Sooners haven't had a great start against Ohio State. An opening drive that should've netted the Sooners a touchdown instead ended with zero points after a field goal clanked off the upright.
Then Ohio State scored on a fourth down play when Curtis Samuel took a handoff 41-yards for the touchdown. Then on the ensuing possession, the Sooners also went for it on fourth-down but a tipped ball was intercepted and returned for another Ohio State touchdown.
And just like that, it looked like the Sooners were about to have their season spiral further out of control, running back Joe Mixon returned a kickoff 97 yards for a touchdown to lift the Sooners out of the abyss and breathe life back into this game.
If you watch closely, Mixon dropped the ball before he got into the end zone, and it shouldn't have been ruled a touchdown.
Fortunately for the Sooners and Mixon, the call went unnoticed and Oklahoma got the seven points. If Oklahoma manages to win the game, which presumably would come by a narrow margin, Ohio State won't be pleased that this wasn't called.
This article originally appeared on