Close games falling OU's way this season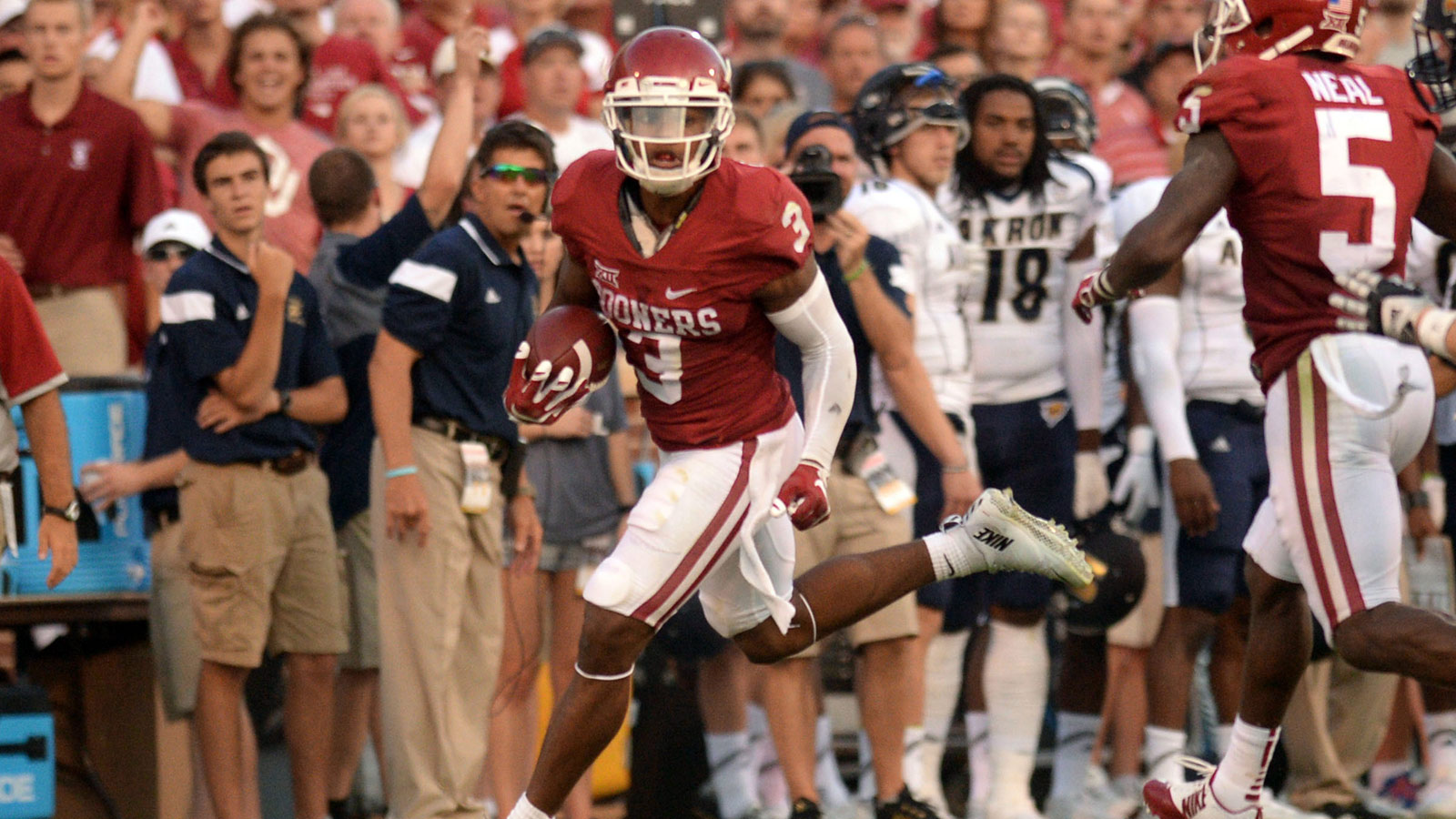 The difference is the close games.
Last season, Oklahoma lost them.
This time around, OU has won them.
A year ago, OU went 3-3 in games decided by 14 points or less, in 2015, OU is 4-1, which includes the 24-17 loss to Texas which ultimately turned OU's season around.
"I look back last year and I see that and then I look at this year and I see that," receiver Sterling Shepard told The Norman Transcript."That is the big difference. Guys were looking ahead, too. We were saying that we heard everything in the media and that we were going to be in the playoffs. I think everyone was looking ahead to that. We took this team one game at a time this year and it helped us tremendously."
OU finished the season with successive wins over Baylor, TCU and Oklahoma State and have gone 7-0 since the loss to Texas.
"After the Texas game, the attitude didn't change," cornerback Zack Sanchez told The Norman Transcript. "It got better. Guys weren't going to let what happened last year happen this year."
Last year, OU lost a one-possesion game to TCU, lost to Baylor and then fell in overtime to Oklahoma State before falling to Clemson in the Russell Athletic Bowl.
OU is 11-1 this season and will face Clemson in the Orange Bowl.