Oklahoma Football: Misplay of the Day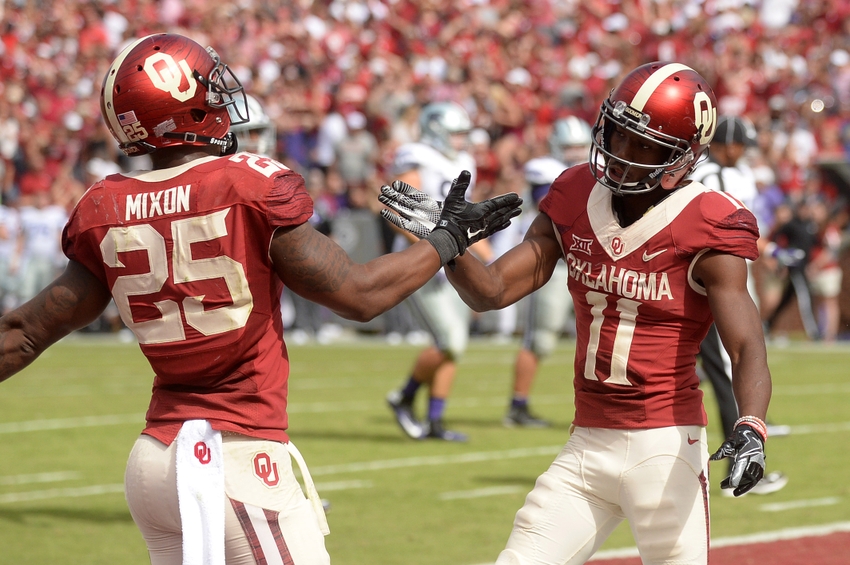 As the 2016 college football season enters its most critical stretch of the season, the remaining games for Oklahoma football, and every other team in the country fighting for a conference championship, take on increasing importance.
It's hard enough to win games down the stretch under ideal conditions. The reality is, conditions are rarely ideal. And the rigors of a long season make it even less so, what with injuries, mental and physical fatigue and other confounding factors that find a way of coming together and forming the perfect storm that can render even the best of teams helpless and holding on for dear life and, sadly, often to no avail.
Uncontrollable factors are bound to happen in the course of a 12- or 13-game season, and when they do occur, they can be difficult to navigate through or around. That's why it is so important to make certain that the things and actions you can control are not allowed to come back and bite you because of poor decision making or error in judgment.
Which bring us around to the situation this week involving Sooner star running back Joe Mixon. The redshirt-sophomore from the San Francisco Bay area has made an assortment of outstanding plays the past three weeks, including a career-high 263 yards rushing and 377 all-purpose yards in the shootout win at Texas Tech, and a season stat line that reads: 813 yards rushing, 357 yards receiving and 9 touchdowns.
On Tuesday this week, though, the former five-star recruiting prospect made a play off the field that could end up costing his team dearly.
Mixon reportedly had an encounter Tuesday morning with a parking attendant on the OU campus. The Sooner running back was given a parking citation, but it was what he did afterwards that got him in trouble.
According to media accounts, including an article in the Oklahoma City Oklahoman on Wednesday, Mixon's attorney said, "He (Mixon) was frustrated, as most of us are when we get a ticket" and then acted out his frustration by "(tearing) up the ticket in front of the parking attendant and throwing it on the ground."
When head coach Bob Stoops learned of the incident, he immediately suspended Mixon for Thursday's game with Iowa State for what was termed a violation of team rules (or, in English: conduct unbecoming to a University of Oklahoma student athlete).
Mixon later issued the following statement contained within a news item posted on the OU athletic website: "I regret that I did not respond appropriately to the parking attendant and understand and accept the consequences."
"OU sets high standards and they must be met by all of our student athletes," Stoops said.
A definite "thumbs down" to Joe Mixon, whose boneheaded action not only was disrespectful and uncalled for, but could easily end up hurting the entire OU football team, who count on the star running back making plays on the field that contribute to the team's success.
And "thumps skyward" to Bob Stoops, who promptly and appropriately addressed the situation and was consistent in the way he handled it, sending the strong message that no individual associated with the University of Oklahoma football program is bigger than the team and conduct of this nature will not be condoned.
More from Stormin in Norman
This article originally appeared on