Ohio State vs Oklahoma Delayed Due to Bad Weather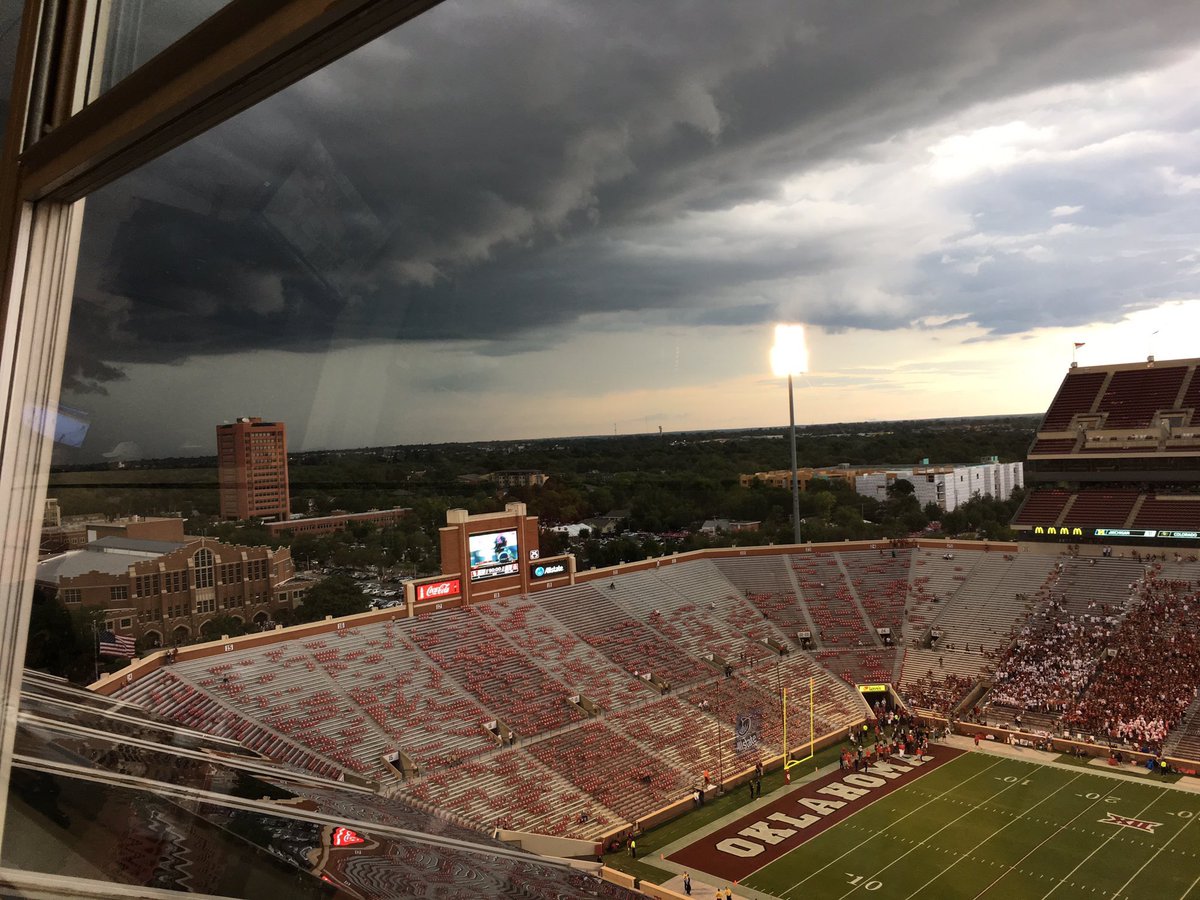 One of the biggest games in college football on Saturday between Ohio State and Oklahoma has been delayed due to severe weather.
College football fans across the country are getting fired up for tonight's game between the Ohio State Buckeyes and Oklahoma Sooners. Unfortunately, we're all going to have to wait a while longer for the game to begin.
Severe weather, including storms and lightning strikes, has officially delayed Saturday's top-25 matchup. The expected start time is now 9 p.m. ET, although more lightning strikes could always delay the game even more.
Players on both sides will be anxiously waiting the start of the game as the storm passes through Oklahoma Memorial Stadium. Fans attending the game were asked to leave the stands and seek shelter. The Oklahoma Sooners football Twitter account confirmed the news of a weather delay.
GAME DELAYED: Based on weather projections, tonight's game against Ohio State is now projected to start at approximately 8 p.m. CT.

— Oklahoma Football (@OU_Football) September 17, 2016
The Buckeye Nut provided this photo of the stadium prior to tonight's kickoff to show just how bad the storm looks.
This is obviously a huge game for both sides. Ohio State is trying to prove to the College Football Playoff committee that it deserves a spot to try and compete for the national title. Meanwhile, Oklahoma is trying to avoid a second loss that would all but seal their fate and eliminate them from possibly making it into the final four teams.
Be sure to check back here for any updates on the start time for tonight's game between Ohio State and Oklahoma. We'll add anything that we find about the weather in this article.
This article originally appeared on