Ohio State to Host Friday Night Games in Near Future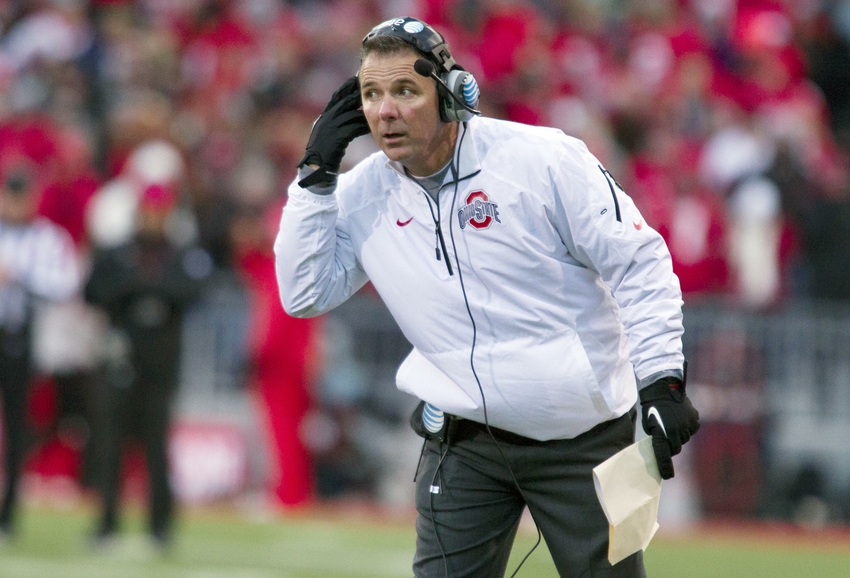 Ohio State playing Friday night games?
So if you're one of those who keep up with their Ohio State football, or even Big Ten football in general – You have heard the news that long-time Big Ten commissioner Jim Delany  announced that the Big Ten will play Friday night games. When I first read this, I didn't think much of it. I thought of a match-up between Minnesota and Purdue on ESPN2. Then I read more.
I wish I wouldn't have read more, because I got disappointed. Ohio State AD Gene Smith announced that the Buckeyes will, in fact, host a Friday night game every 3 years. Oh, it's not that bad, right?
Wrong.
This is stupid. Why in the world would Ohio State do this? I can't think of any benefits whatsoever.
For one, it minimizes the focus on High-School football which is pretty huge in the Buckeye State. This is the reason that Penn State used when they shot down Delany's proposition. It looks like both Michigan and Penn State will not be taking part in this.
Aren't Ohio State, Michigan & Penn State the 3 traditional powers in the Big Ten? I guess I just don't understand the benefit of moving a game up to Friday night, there is no tradition in that – and tradition is a huge part of the Ohio State football program.
It eliminates the game day experience. If you have ever been to an Ohio State football game, you would understand what I mean when I say – There is NOTHING in the world like an Ohio State football Saturday in Columbus. NOTHING.
This news just came out today and we probably don't know everything about it yet – but from what we know, well, I hate it. A lot.
Gene Smith did specify that the Friday night games in Columbus will happen on Fall Break. The next time the Buckeyes have a home game on a fall break weekend is in 2018 vs Minnesota.
As more news about this comes out, be sure to keep an eye on the (for now) October 13, 2018 game vs the Golden Gophers.
More from Scarlet and Game
This article originally appeared on