Ohio State Recruiting: 2017 Class Is Epic, Could 2018 Be Just As Good?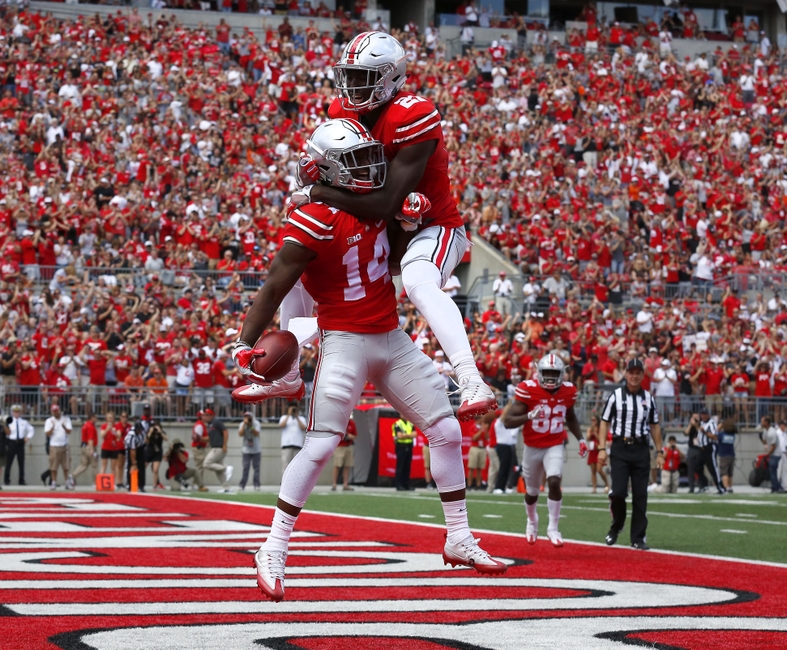 Could the 2018 Ohio State recruiting class be just as good as 2017's? 
There's no doubt in my mind that Ohio State will have the No. 1 recruiting class come signing day next February. Their 2017 class is shaping up to be one for the ages and it could arguably be the best class of Urban Meyer's career.
Although the pick up of four-star offensive tackle Jedrick Wills bumped Alabama's class ahead of the Buckeyes' at this juncture, look for that to change in due time. The scary thing is that the 2018 Ohio State recruiting class should be just as good.
Already in the fold in Ohio State's 2018 class are five-star quarterback Emory Jones (the nation's No. 1 dual-threat QB) and four-star running back Brian Snead. Expect for them to be in good company when all is said and done.
Three names that jump right out at me while surveying who else may join this class are five-star offensive tackle Jackson Carman, five-star running back Jaelen Gill, and five-star defensive tackle Taron Vincent. All three of these guys are heavy Ohio State leans, and Gill and Carman are the top-two prospects in the state of Ohio.
Ohio prospects that rank right behind Gill and Carman are four-star ATH L'Christian Smith, four-star OLB Dallas Gant, four-star TE Leonard Taylor and four-star DE Tyreke Smith – all of which are Ohio State leans, too. This is rare. Shockingly, the Bucks usually aren't exactly favorites to land all of the top five Ohio recruits, so this is good news for them.
More from Scarlet and Game
For instance, the Ohio State got commits from just three out of the top five Ohio recruits in the 2015 class, and the same was the case for the 2016 class. While Meyer can recruit his butt off all over the country, Ohio is a talent-rich state that he would love to lock down. Especially when Michigan gets involved in picking up Ohio prospects.
As I mentioned, however, Meyer recruits nationwide. Perhaps that's why guys like Houston Griffith, a four-star cornerback out of IMG Academy (Bradenton, Fl.) and Palaie Gaoteote, the country's No. 1 ranked outside linebacker out of Bishop Gorman (Las Vegas, NV.) are Ohio State leans in this class as well.
So, as far as the 2017 class goes, it should be full of talent come signing day, and either wind up being the top-ranked class or something close to it. Don't expect for there to be much of a layoff in the 2018 class.
This article originally appeared on