Ohio State Football: Will It Be Storming In Norman?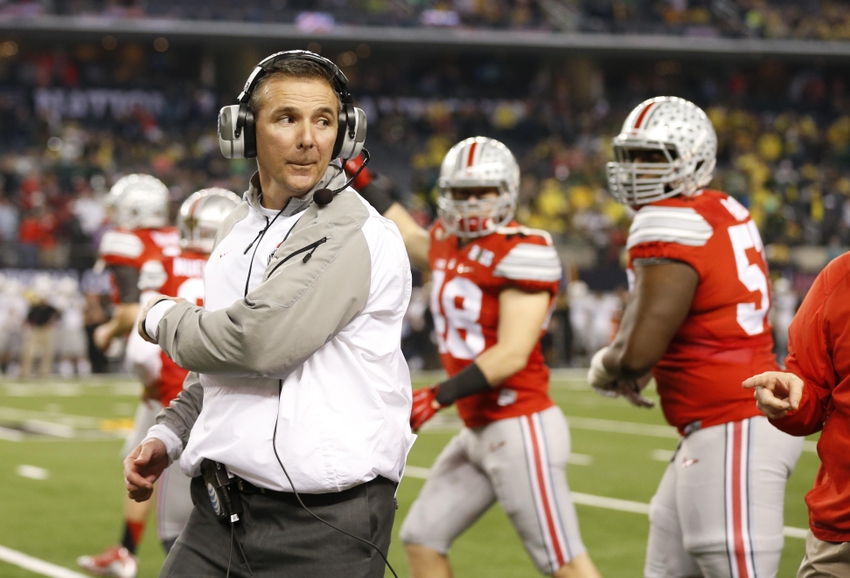 Will thunder and lightning follow the Ohio State Buckeyes from Columbus to Norman?
Last Saturday a storm hit the Horseshoe during the Ohio State game against Tulsa. It stayed overhead until the second quarter was finished. After an hour halftime delay, the thunder and lightning finally hit the field.
The thunder in the running game is Mike Weber. The lightning is junior Curtis Samuel and senior Dontre Wilson.
The lightning struck first as Weber was struggling early on. At the beginning of the third quarter, guard Billy Price had a talk with the freshman after Weber ran into a lineman when he missed an open hole to his left. Enter Samuel and everything changed.
Samuel found a hole and had a nice run for a first down. He had other big plays on the touchdown drive as well.
Wilson also began to chip in. He made several very good plays in the second half both rushing and receiving.
The two all purpose backs accounted for 200 yards in total offense for the game. 108 yards rushing and 92 yards receiving.
When Weber came back into the game, he seemed to find the holes the Ohio State offensive linemen were opening for him. He finished the game with 92 yards rushing on 17 carries.
The three players accounted for nearly 300 yards in total offense and two touchdowns. However, most of their success came in the second half against Tulsa. They may not want to wait that long against the other Oklahoma team.
The Sooners have a Heisman Trophy quarterback in Baker Mayfield, and he has very good wide receivers to throw the ball to. He has two fine running backs as well.
The three playmakers in the Ohio State backfield may have to perform well the entire game to keep up with the explosive Oklahoma offense. Along with J.T. Barrett, Samuel, Wilson and Weber could be the key players in the game.
Hopefully there will be a storm brewing at Norman, and the thunder and lightning will hit the field at the beginning of the game, and continue for four quarters.
More from Scarlet and Game
This article originally appeared on