Ohio State Football: What To Expect In Game One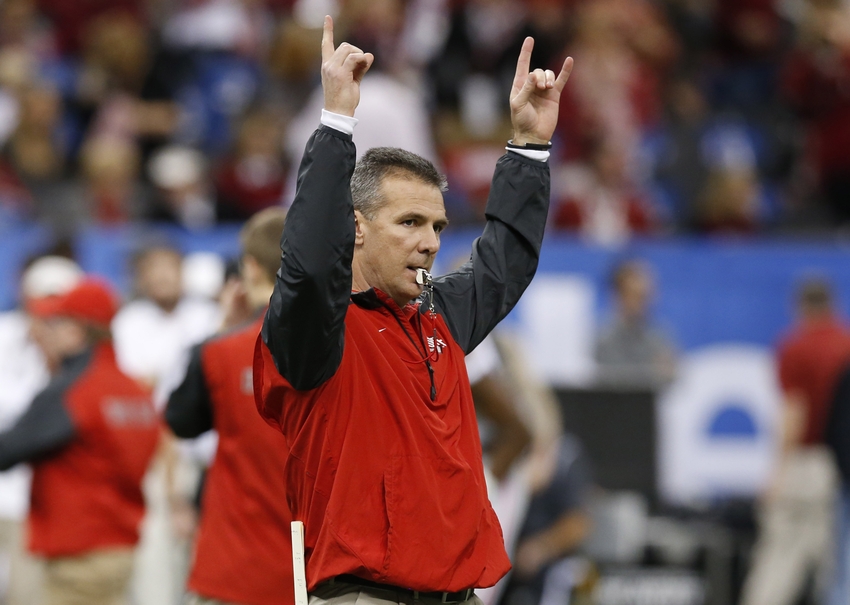 Three days from now the youngest team in the country, Ohio State, will start its highly anticipated 2016 season versus the Bowling Green Falcons. While expectations are always high for the Buckeyes, not many know exactly what to expect for each game in specific. However, I will give you a general idea of what to expect in Ohio State's match-up versus Bowling Green this Saturday.
Right off the bat we should expect for the Ohio State to try to set the tone on offense. With many new faces and three new starters on the offensive line, expect for the Buckeyes to spread the ball. After losing its entire receiving corp. to the NFL and three starters on the o-line, Ohio State will rely on speed of this young squad on the perimeter to make up for inexperience.
According to Nick Kostas of 247sports.com, Urban Meyer stated that this 2016 team could be his fastest team ever. And to counteract the three new starters on the offensive line, look for the Bucks to go uptempo, throwing quick passes and screens with option-read looks sprinkled in every now and then to keep the defense honest.
So Ohio State should pass the ball a lot at first. And once/if they do get a commanding lead, that's when we'll see more run plays to help the offensive line come to fruition. Bowling Green won't go down without a fight, though. The question is, how many rounds will it last before it's a one-sided one?
More from Scarlet and Game
Bowling Green won the MAC title in two of the last three years. However, they'll have a lot of ground work to do on offense this season, as they have to replace senior quarterback Matt Johnson, running back Travis Greene and leading receiver Roger Lewis. Jones threw for nearly 5,000 yards last season, while Green rushed for 1,299 yards and Lewis had over 1,500 yards receiving.
But every smaller Ohio school that plays the Buckeyes gives their very best effort against them. And Ohio State has a rather young team as well. One thing that we will see is a young, struggling offensive line that may be quite sloppy. Due to inferior competition, it may not be evident during live, in-game action,  but it's something that the coaches will see on film.
Another thing we should expect to see is a lot of new faces for the Buckeyes. You'll have that when you have to replace 16 starters.
It's the dawn of a new chapter of Buckeye football, and it will be exciting to see what will happen. With so many new faces and so many unanswered questions going into there new season, I guess the thing we should expect the most is the unexpected.
This article originally appeared on