Ohio State Football: This Year's Silver Bullets a Championship Defense?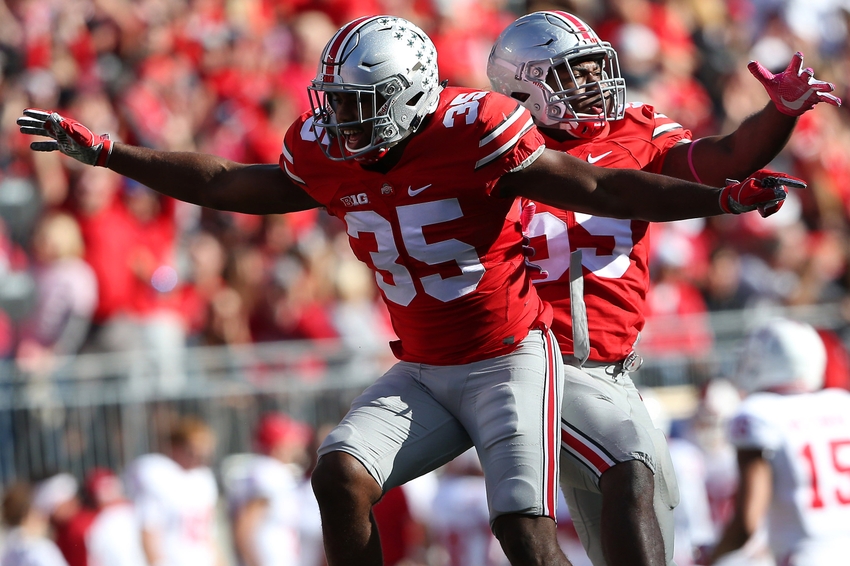 The Ohio State defense will have their biggest test on Saturday.
You have often heard that defense wins championships and it is usually the case. Is the Ohio State defense strong enough this season to give the Buckeyes a chance at another national title?
Let's take a look at this year's version of the Silver Bullets and compare them to the defenses of Ohio State's last two national championship teams and see how they compare. Here's a clue, they match up pretty well.
In 2014, the defense struggled in the first part of the season as they were getting used to a new defensive scheme and doing so with young players. They gave up 342 yards per game in total offense and 22 points a game for the season. But when it counted most, they certainly came through.
Ohio State shut out Wisconsin in the Big Ten Championship Game, slowed down the Alabama offense enough to bring home a win and then held the high-powered Oregon offense to 20 points. The defense came up big when they had to.
The 2002 Silver Bullets are thought of as one of the great Ohio State defenses and rightfully so. They only allowed 13 points and 68 yards rushing a game. The total yardage was 320 because opponents threw the ball 39 times a game. Nobody could run against them.
This year's Ohio State defense is only allowing 13 points and 280 yards a game. They are ranked fourth in the nation in total defense and third in scoring defense.
More from Scarlet and Game
Other similarities of the three teams include:
Great Pass Rushers: Will Smith, Joey Bosa, Tyquan Lewis and Sam Hubbard.
Great Linebacking play: Matt Wilhelm, Darron Lee, Raekwon McMillan etc.
Playmaking Defensive Backs: Michael Doss and Chris Gamble. Vonn Bell and Tyvis Powell. Seemingly everyone this season.
All three of the Ohio State defenses had (have) the ability to come up with a big stop when needed as well. The first two did it when they played a certain team from up north.
If this year's version of the Silver Bullets can do that on Saturday in 'The Game', they very well could be a championship defense.
This article originally appeared on