Ohio State Football: The Best Linebacker Unit in the Nation?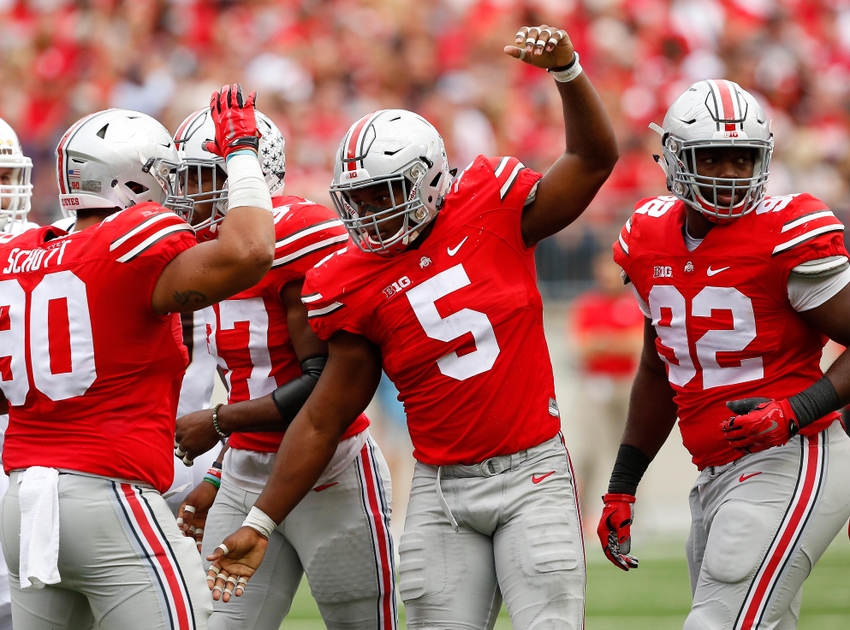 Ohio State linebackers are playing at a high level.
The trio of starting linebackers for Ohio State, Raekwon McMillan, Chris Worley and Jerome Baker began the year playing well considering two of them were first year starters. They have continued to progress as the season wore on and are playing at a high level. Are they now the best linebacker unit in the nation?
The three linebackers had 42 tackles between them in the Michigan game. Worley had 11, Baker 15 and McMillan 16.
That's a rarity in college football today. With the nickel and dime defensive packages teams often employ, you won't usually see two linebackers with double-digit tackles in a game let alone three.
Of course Michigan runs a pro style offense which gave the linebacker crew more opportunities. The Wolverines ran the ball 43 times, often between the tackles, probably thinking they would have success as both Baker and Worley are a little undersized at 225 and 228 pounds respectively. It didn't happen as they only gained 91 yards and averaged 2.1 yards per carry.
The trio has proven to be a fast and athletic crew as well, chasing down running backs sideline to sideline. All three have become terrific pass defenders with the penchant to make a big play when the ball is thrown their way.
Baker's interception against Michigan was his second of the season and was one of the biggest plays in the game. His first interception early in the season wasn't too bad either. He returned that one 68 yards for a touchdown against Oklahoma.
More from Scarlet and Game
Worley had two important picks in the Michigan State game even though one of them didn't count because it was on the crucial two point conversion try by the Spartans. That play may have resulted in the most important "non-stat" for Ohio State all season.
Then there is McMillan. Not only is he the team leader in tackles but he has helped develop the two first year starters on either side of him. The Captain is also the glue for the entire defense.
It's amazing that two Ohio State linebackers were taken in the NFL draft last spring and their replacements may be playing just as well. Especially when Baker wasn't even a starter when the season began.
A lot of credit has to go to coach Luke Fickell for preparing his players to become that next man up. It says a lot about the leadership of Raekwon McMillan as well.
The trio is playing at a very high level heading into the postseason. Are they now the best linebacker unit in the nation?
This article originally appeared on