Ohio State Football: Michigan State Great Prep for 'The Game'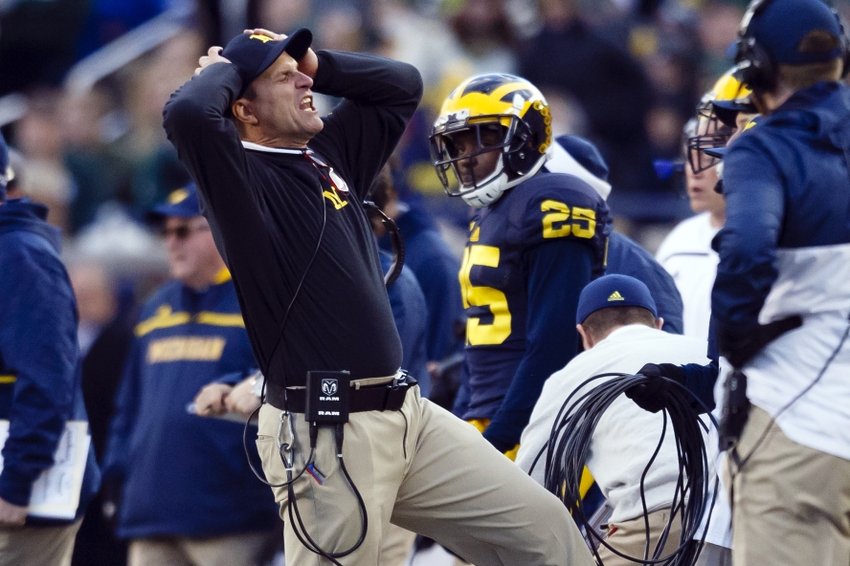 Did MSU prepare Ohio State to play Michigan?
The 17-16 win by Ohio State over Michigan State had every Buckeye fan nervous to the end. I'm sure Urban Meyer and his players had some anxious moments as well. However, the victory over the Spartans could be the best prep for 'The Game' the Buckeyes could have had.
First, the intensity Michigan State brings when they face Ohio State always makes for a very physical game. On Saturday, the Buckeyes will play in their most intense and physical game all season.
Second, they will play a team that plays a pro-style offense and Michigan will emphasize the running game like Michigan State. Much of their passing game is off of play action as well.
This style of offense use to be the norm in college football but now it's the exception. The Ohio State defense will have two weeks in a row practicing against a similar scheme and that should make them more prepared for Michigan.
More from Scarlet and Game
Third, just having to pull out another close win to keep their playoff hopes alive will certainly help the Buckeyes. How often have we seen 'The Game' decided by a touchdown or less.
Fourth, in East Lansing Ohio State had to deal with really bad weather for the first time this season. The forecast said it would be much nicer on Saturday, but anybody who has lived in Ohio for very long doesn't believe in a six-hour forecast let alone one six days ahead of time.
Everything considered, the game against Michigan State probably came at the right time for Ohio State. Now the coaching staff will have a week to correct the mistakes the Buckeyes made on Saturday so hopefully they won't make the same ones against the Wolverines.
In many ways when Ohio State hosts Michigan they are going to face a similar but more talented version of Michigan State. That's why the Spartans may have been the best prep the Buckeyes could have had heading into 'The Game'.
This article originally appeared on