Ohio State Football: Keys to Victory over Penn State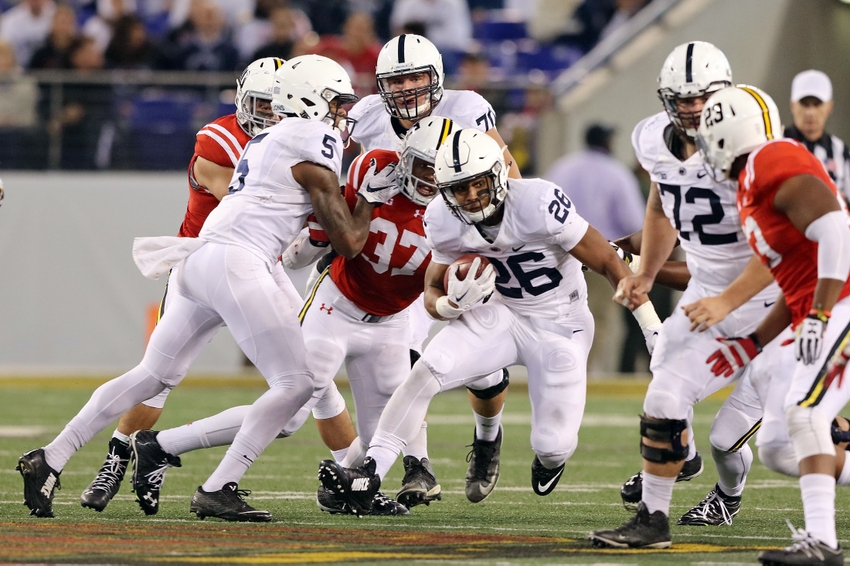 Another big challenge for Ohio State?
Most of Buckeye Nation is still trying to recover from that grueling win by Ohio State over Wisconsin in Madtown. I think I lost about 5 years of my life thanks to the stress I endured during that one.
Every championship team needs a game like that to test how strong they are. It builds a team's character. But in college football, there is only a week to move on and prepare for the next test, and that is what Ohio State must do.
Last time J.T. Barrett and the Buckeyes played in Happy Valley, the game was eerily similar to the one last week vs Wisconsin. "The same thing happened at Wisconsin. That script was pretty well written. We were down by 10 in a very tough environment against a very good team" is what coach Urban Meyer said when discussing the similarities within the two victories. As we all know, that 2014 PSU game was just a chapter in the book of a championship team.
So what does Ohio State have to do to beat the Nittany Lions in 2016?
This one is pretty simple.
Stop Saquon Barkley, and lock down the receivers. A lot easier said than done.
According to multiple defensive coaches at Ohio State, Penn State's wide receiving corp will be the best group that Ohio State has seen all year. The Nittany Lions have 4 receivers that are really good. Not to mention a running-back that is great out of the backfield.
More from Scarlet and Game
Junior Chris Godwin is their number one receiver, so you'd imagine that star corner, Gareon Conley will be assigned to shut down Godwin. Ohio State's secondary has received so much praise over the first six weeks of the season – some saying it is the best in the country. After the game against Penn State we will know for sure if they are elite or not.
We remember last year's Penn State game for one reason. The black jerseys. Most of us forgot that Nittany Lions RB Saquon Barkley ran all over the silver bullets for 194 yards last season.
Barkley has only improved. His last outing was against the Maryland Terrapins where he ran for 202 yards. This guy is legit.
Although these aren't the only things that Ohio State needs to do to beat Penn State, shutting down these two aspects of the 2016 Penn State Nittany Lions are very important for the Buckeyes to come out with another road win.
Dealing with the crazy atmosphere that Happy Valley is, it could be a tall order for the Bucks.
This article originally appeared on