Ohio State Football: Can These Silver Bullets Be The Best All-Time?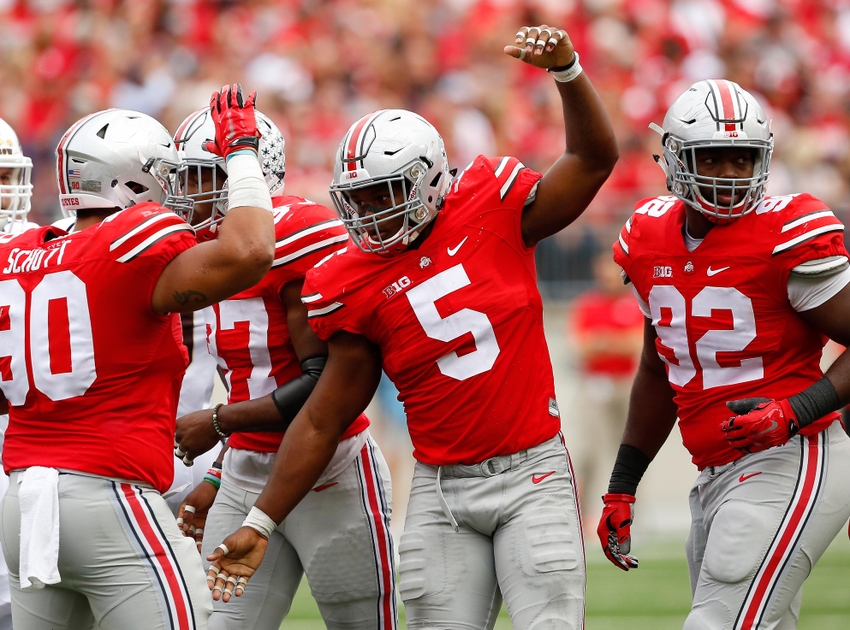 The young Silver Bullets are playing as well as some of the best Ohio State defenses have played in their first two games of the season.
There were many questions concerning the Ohio State defense entering the season. After losing 8 starters from last year's stout defense, with seven of those players currently on NFL rosters, how good would this group of Silver Bullets be? They are doing quite fine, and if they continue playing as well as they have the first two games this season, they could become one of the best Ohio State defenses ever.
Granted it's early in the season and the Buckeyes are going to face stiffer competition as the season progresses. However, if you compare this version of the Silver Bullets to previous ones in their first two games of the season, you may be surprised as how well they stack up.
Ohio State has only yielded 13 points in two games and only 6 points on defense so far. That is the fewest points allowed when the Buckeyes opened with two FBS opponents since 1996. Those Silver Bullets held their opponents to 7 points. The 2007 team only surrendered 8 points the first two games but they played Youngstown State, an FCS team, the first game of the season.
Now compare it to last year's team when the majority of the starters were back from the national championship team. This young team is already off to a better start than the 2015 defense which was one of the best in the nation.
Last season the Buckeyes gave up 485 yards in the first two games for a 242.5 per game average. They shut out Hawaii but gave up 24 points to Virginia Tech for a 12 ppg average.
This season the Buckeyes have yielded an average of 214.5 yards to go along with their 6.5 points a game average. They have created 10 turnovers so far as well, and three of the interceptions have been returned for touchdowns.
It's too early to anoint this version of the Silver Bullets as being a great defense. But when comparing them to other strong Ohio State defenses through their first two games, they are certainly holding their own.
The young defense will get a good test against Oklahoma. If they perform well against the explosive Sooner offense, who knows just how good this defense could become by the end of the season.
Could they eventually round into one of the greatest Ohio State defenses ever?
More from Scarlet and Game
This article originally appeared on