Meyer praises Tressel for running 'premier program' at Ohio State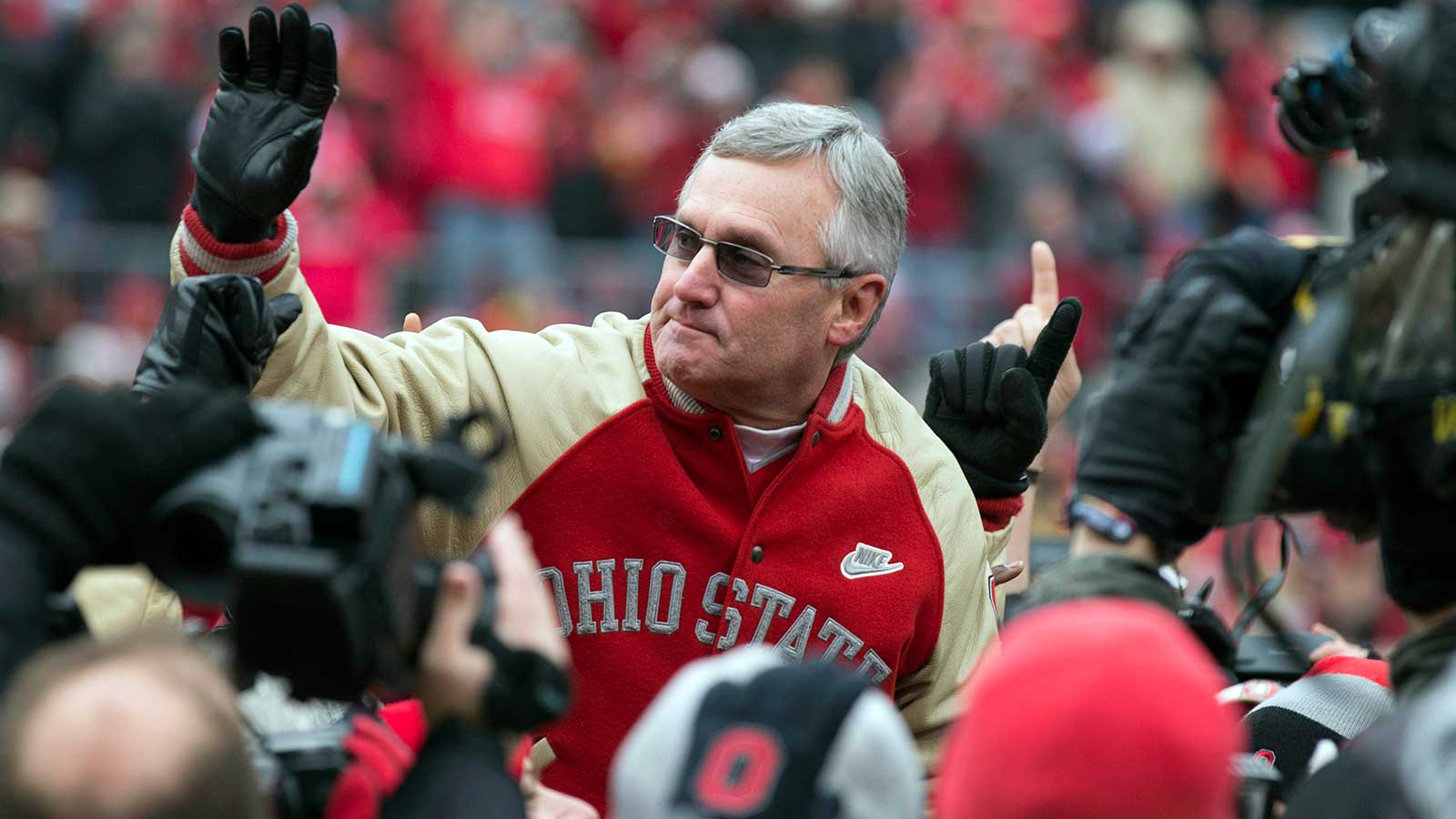 Ohio State football was in a better place than most programs undergoing a coaching change when Urban Meyer took over as head coach of the Buckeyes following the 2011 season.
The man responsible for that (along with the postseason ban Meyer's first Ohio State team had to endure) will be among the people inducted into the school's hall of fame this weekend, and Meyer expressed his feelings on that Wednesday night in Columbus.
"Coach Tressel ran the premier program, or if not the premier, one of the premier programs in America, and I always admired it," Meyer told reporters per the Columbus Dispatch.
Adding that he studied the Buckeyes while he was head coach at Bowling Green in northwest Ohio in 2001 and '02, Meyer explained the "premier" label fit on and off the field.
"What's great about Ohio State, everybody appreciates the efforts of the coaches," Meyer said. "I think it's great."
Tressel coached the Buckeyes from 2001-10, winning seven Big Ten titles and a national championship.
His bid for a second national title was spoiled when Meyer's Florida team blew out Ohio State in the BCS National Championship Game following the 2006 season, and Tressel was forced to resign in May 2011 after admitting he withheld information about potential NCAA violations from his bosses and the NCAA. Meyer was hired six months later.
(H/T Columbus Dispatch)