Urban Meyer doesn't care who anyone else is playing right now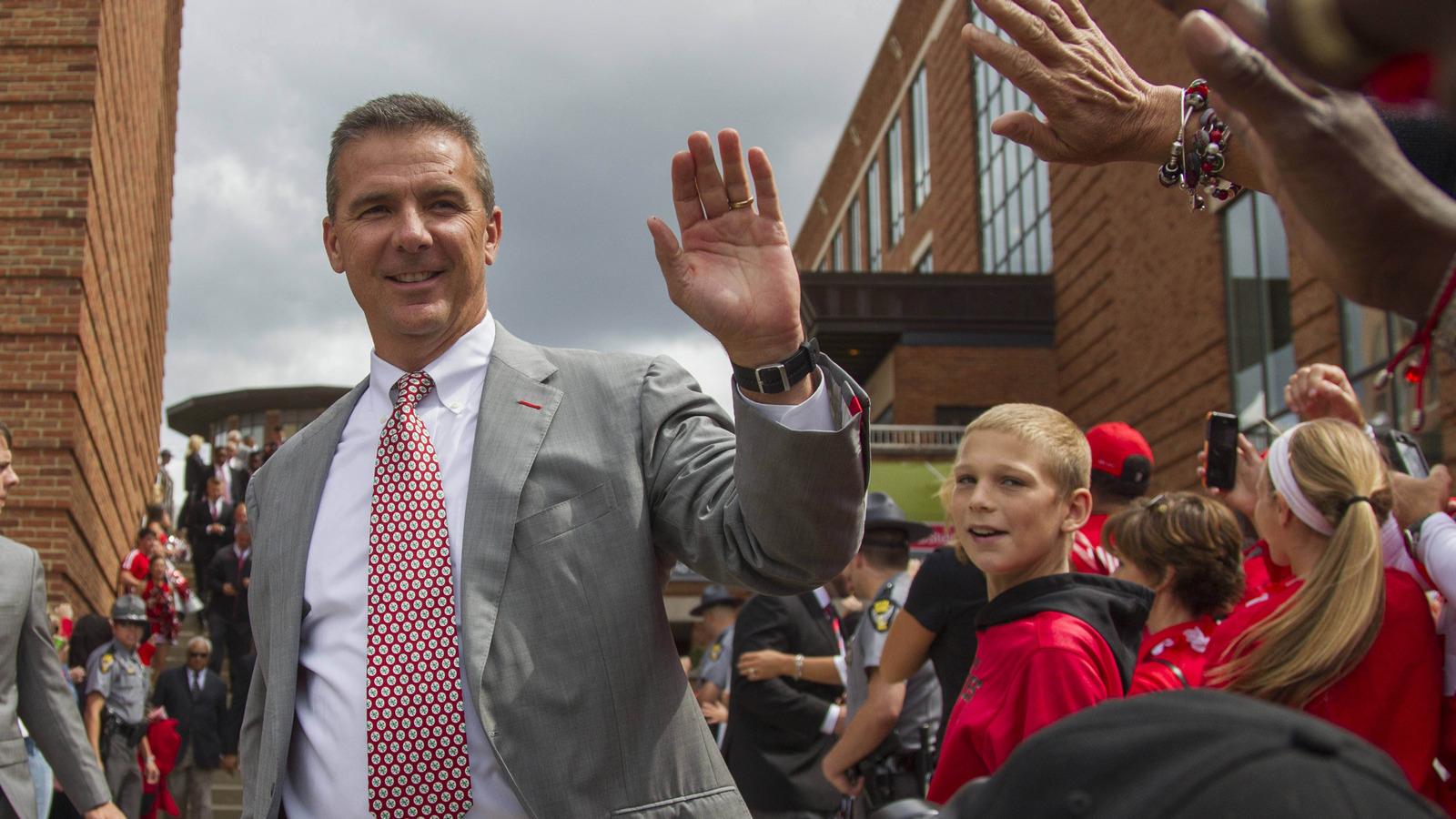 Ohio State football coach Urban Meyer is not a good source for information about which conference has been the best in college football so far this season.
"I don't have any idea," he said Monday when asked to evaluate where the Big Ten stands after a weekend that included Michigan State's win over Oregon in a top 10 matchup. "I don't know where people have time to do all that. I don't know anyone else's schedule. I don't care. I'm going to work on punt when I'm done here in a minute."
He sounded more interested in figuring out how Ohio State can improve on a 38-0 win over Hawaii that was viewed by many as lackluster.
"We have enough issues," he said with a slight grin. "I've been asked that question, did you hear what this guy said? I'm like, how did they say that? I don't know."
Though he did not identify who "this guy" was, Bret Bielema is a strong candidate after the Arkansas coach –formerly of Wisconsin — commented on the relative lack of ranked teams on Ohio State's schedule last week in comparison to the Razorbacks.
Bielema's team then did him no favors as it was beaten at home by Toledo, a team that not only happens to be from Ohio and is coincidentally the archival of one of Meyer's former teams, Bowling Green. (While Meyer did not name Bielema, former Purdue quarterback Gary Danielson did during an appearance on the Dan Patrick Show.)
Meyer, though, knows early season losses are not always the end of the world. His team proved that last year by recovering from a home defeat at the hands of an unranked Virginia Tech team by winning 13 games in a row and claiming the national championship.
"This time a year ago, we were a really bad team, and we got to better," Meyer said. "Probably because our focus is on getting better and better and better. I don't ever want to hear that — if I ever hear one of our coaches talk about another conference, that's a problem because I don't want to go check what they're doing during the day."
Urban Meyer doesn't care about @B1Gfootball perception, and he doesn't want his team or staff even considering it. http://t.co/CjU5IGjra4

— Big Ten Network (@BigTenNetwork) September 14, 2015