Duck, Duck, Goat — Oregon WR nearly tops Lett in blunder infamy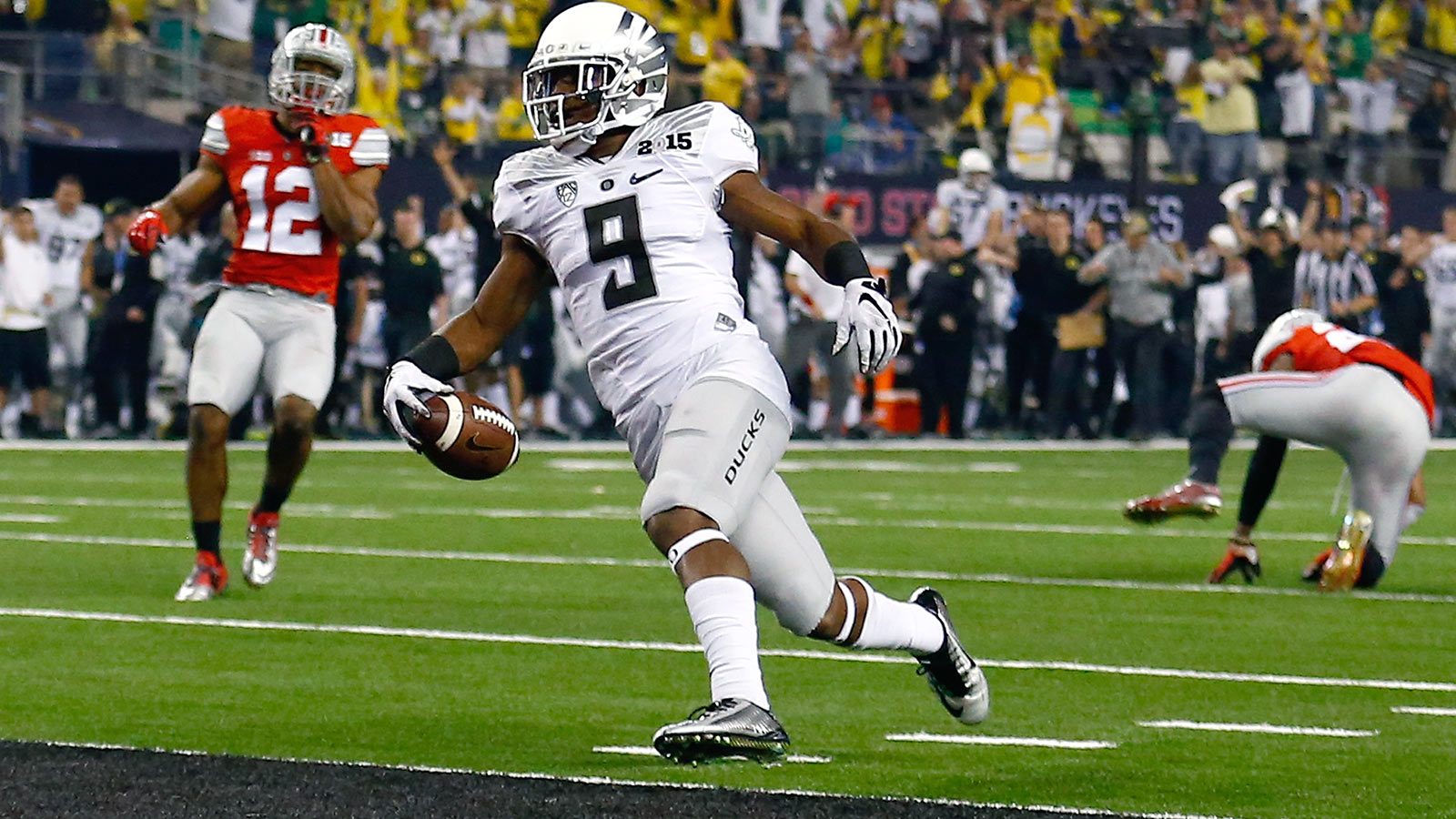 Oregon reciever Byron Marshall is one lucky guy. Just ask Leon Lett.
With his team trailing 21-10 in the third quarter, quarterback Marcus Mariota hit him with a 70-yard touchdown pass. But that wasn't the lucky part.
It was what happened at the goal line that likely caused Ducks Nation to collectively gasp.
Because as Marshall made his way into the end zone, he did this:
Yep, he nearly dropped the ball before scoring. But in the end, the officials upheld the initial TD call.
Oregon fans only need to think back to their November game vs. Utah to see how badly that could have gone. That's when Kaelin Clay's premature TD celebration was returned for a 100-yard score the other way.
The brush with disaster wasn't lost on Clay, who tweeted this Monday night:
NO BYRON NO!!!!

— Kaelin Clay (@CALiboy4) January 13, 2015
And Marshall doesn't have to worry about his name living in infamy for decades the way Lett's does. If you don't know the story (OK, stories), here you go. And if you haven't seen Lett's "highlights," then enjoy:
Even with Marshall's touchdown, Ohio State proved too much for Oregon, as the Buckeyes won the first-ever College Football Playoff 42-20.