Nike staged incredible coin toss photo that immediately went viral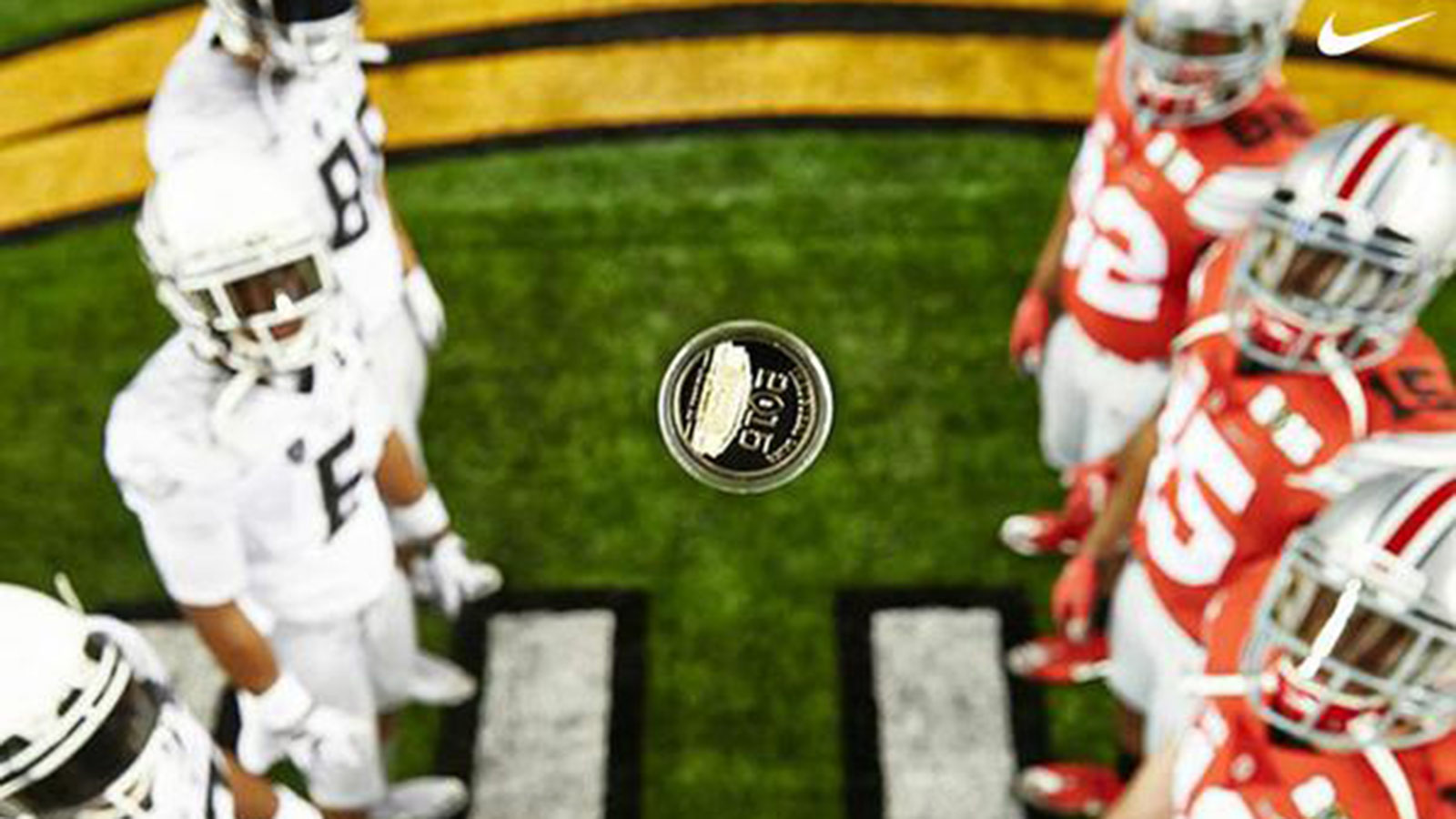 Shortly after Oregon and Ohio State kicked off the national championship, Nike released an incredible coin toss photo that had everyone on Twitter buzzing.
Here's the photo if you haven't seen it.
This isn't do-or-die. It's do or don't. You have to live with it or live without it. #justdoit pic.twitter.com/EbnRzUWYOD

— Nike (@Nike) January 13, 2015
It's an amazing piece of art.
Nothing can take diminish how cool that shot is, but we need to clarify one point: It was staged.
As you can see in this photo, the Buckeyes player showing his torso isn't in the Nike photo.
CROP TOP ON THE COIN TOSS pic.twitter.com/lr5exeoNaD

— Caitlin Kelly (@atotalmonet) January 13, 2015
Also, every player in the staged version is wearing a visor.
Would it have been better if it was from tonight's coin toss? Of course.
But it's still a photo worth sharing.
(h/t For The Win)
Teddy Mitrosilis is an editor and writer for FOXSports.com. Follow him on Twitter @TMitrosilis and email him at tmitrosilis@gmail.com.