Harbaugh says Ohio State, Michigan State 'right where they should be'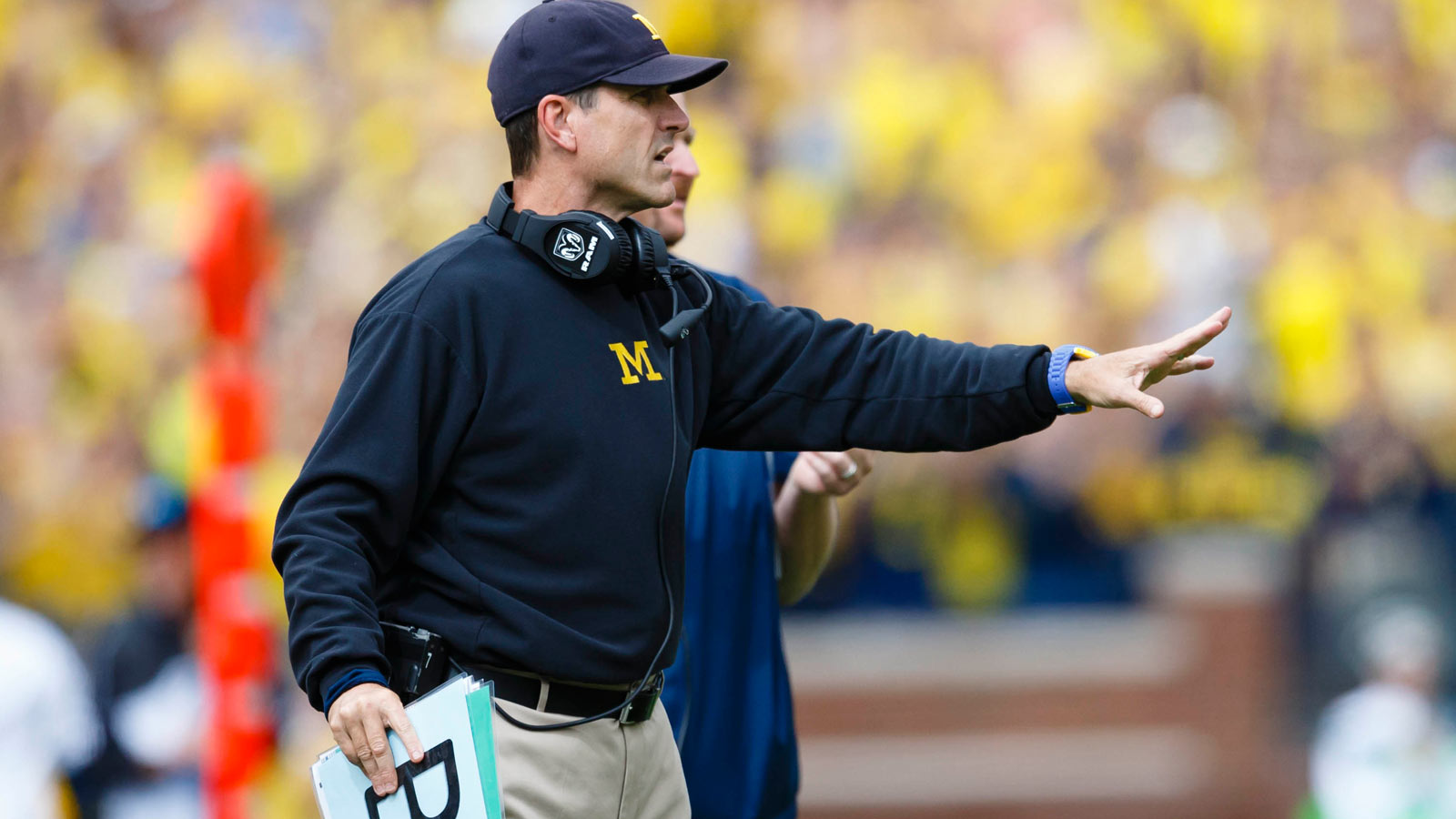 Michigan football has won a pair of games since dropping its season opener at Utah.
Meanwhile, the Wolverines' chief rivals — Ohio State and Michigan State — are undefeated and stand atop the national rankings in the latest polls released at the beginning of this week.
You won't hear Michigan coach Jim Harbaugh argue with those positions.
"Both those teams have played well and won big games," Harbaugh said Monday during a press conference in Ann Arbor. "Three weeks in, one and 2: I think they're right where they should be."
The Wolverines get their own shot at a ranked team — and perhaps entering the rankings themselves — with a visit from BYU this Saturday. The Cougars are tied with Wisconsin at No. 22 in the AP poll.
(H/T MGoBlog)
MORE NEWS:
Want stories delivered to you? Sign up for our College Football newsletters.