Jim Tressel: Michigan isn't close to being as good as Ohio State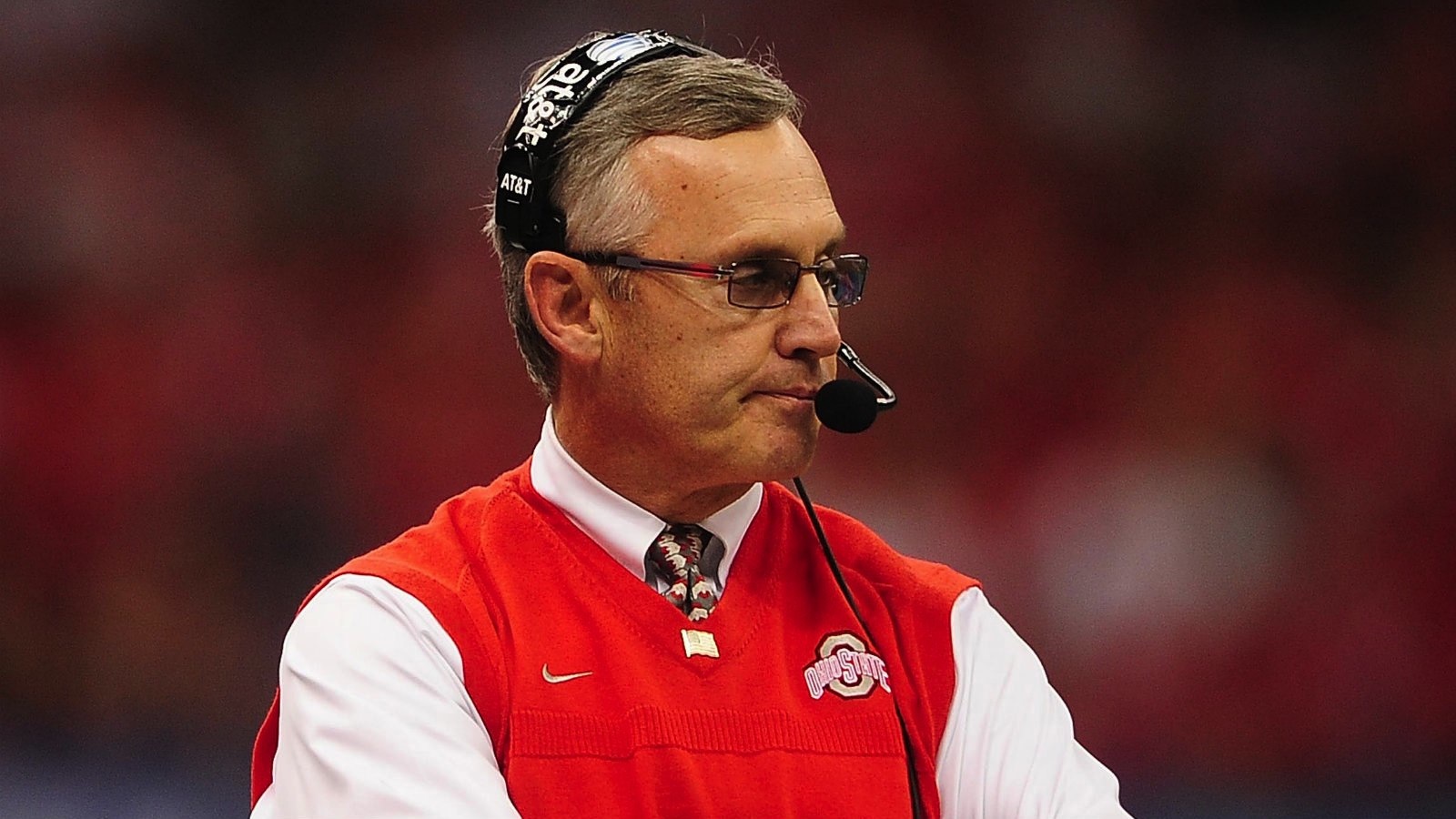 Jim Tressel may no longer be an Ohio State employee, but he's still a Buckeye.
The president of Youngstown State and former OSU football coach spoke with the Pro Football Hall of Fame Luncheon Club in Canton, Ohio, this week and was asked about how the Ohio State-Michigan rivalry may be revitalized with Jim Harbaugh now coaching the Wolverines.
Tressel clearly admires Harbaugh and made it a point to praise him, but he also made another point clear: Michigan has a long way to go before this rivalry is really competitive again.
"Personally, I think they're a ways away from being at the level where there's going to be a Ten Year War," Tressel said, according to ohio.com. "I think they've got some work to do to get to that. But if anyone can do it, Jim Harbaugh can."
Said Tressel regarding Harbaugh: "I think Jim Harbaugh will bring something to the Ohio State-Michigan storied rivalry. He's been successful wherever he's been. He's extremely hard-working. He has great pride in his alma mater … He'll do a great job."
Tressel went 9-1 against Michigan in the 10 years he coached Ohio State (2001-10), and the Buckeyes have won 12 of the last 14 meetings. What has been the key to OSU's recent dominance? Exceptional recruiting and keeping Ohio's top talent in the state.
Tressel mentioned his 2002 recruiting class as the turning point for OSU's recruiting. "I think we might have lost one guy that whole year to Michigan," Tressel said. "The door closed and it hasn't been open. How far behind [is Michigan]? It [depends] on how long that door stays closed. That's the key. Urban will do a great job, they know how to win, they've got a great staff. But you've still got to keep it closed."
Ohio State signed the No. 7 recruiting class for 2014, according to 247Sports' composite rankings, while Michigan ranks 38th. With a full year of work ahead for Jim Harbaugh in Ann Arbor, though, that gap should close some in 2016.
Teddy Mitrosilis works in content production at FOX Sports Digital. Follow him on Twitter @TMitrosilis and email him at tmitrosilis@gmail.com.