Ohio's top prospect still stiff-arming Meyer, Ohio State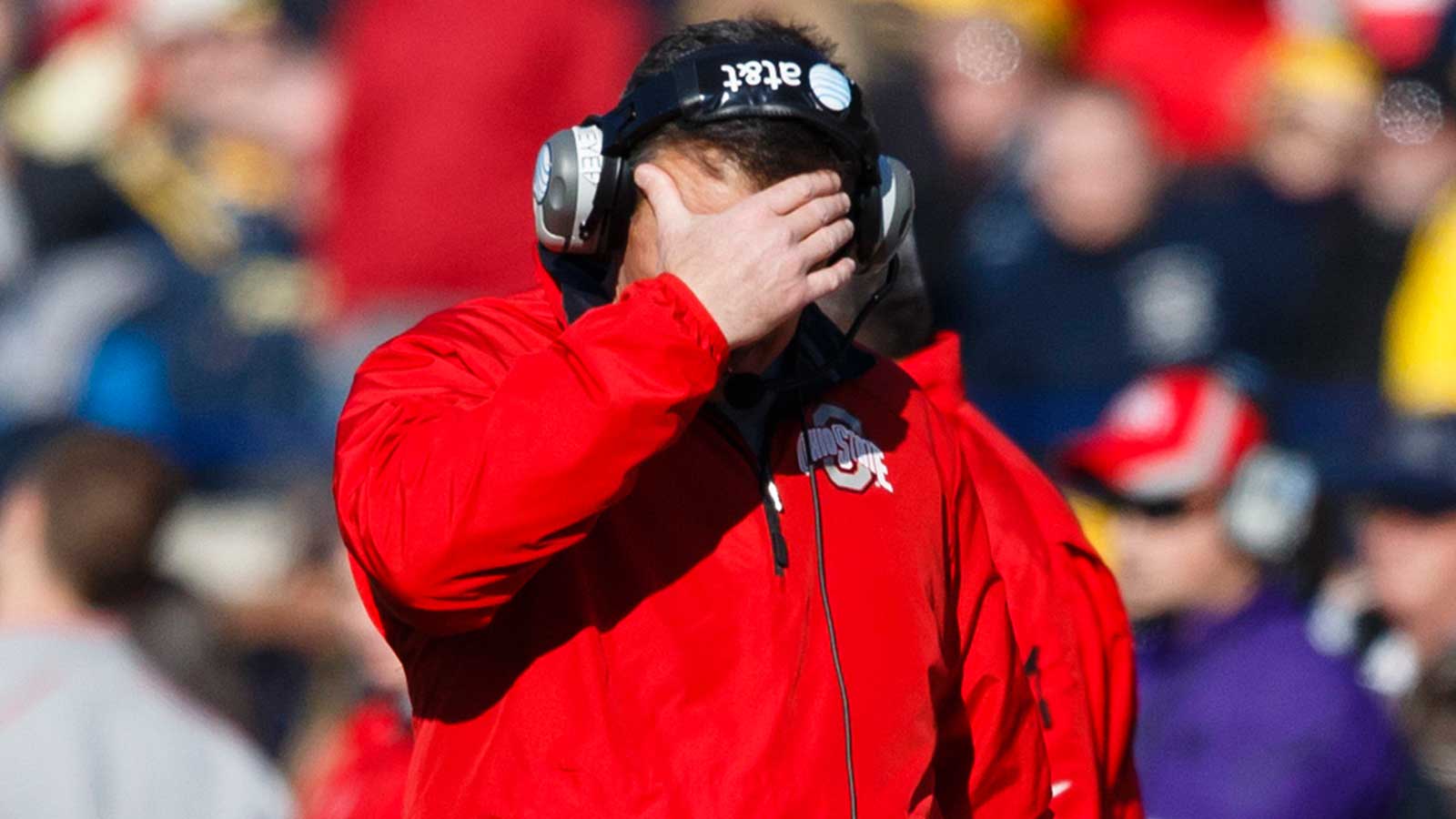 One of Urban Meyer's many stated goals since coming to Ohio State has been to keep the best players in Ohio home and to change the perception Cincinnati is a tough place for the Buckeyes to recruit.
While the overall recruiting results have been nearly off the charts, Meyer has lost a few coveted Ohioans to other schools and signed Cincinnati-area prospects at about the same rate predecessors John Cooper and Jim Tressel did.
The verbal commitment of Tommy Kraemer, a stud offensive tackle prospect from Cincinnati Elder, was a blow to both causes early in the 2016 recruiting cycle, but Cleveland.com reports Meyer has not given up his pursuit of Scout.com's top-rated player in the state until Kraemer signs with the Fighting Irish.
That might not be enough time, though.
"I am very happy with Notre Dame and I love it there," he told the site. "I knew when I first visited that was the place for me, and I've never looked back since. I take pride in the fact that one of the top players in Ohio is going to Notre Dame over Ohio State."
Working against Meyer and the Buckeyes is something that has given the Irish a strong tie to the Queen City for years: the Catholic connection.
"At Elder there's a lot of Irish Catholic people like at Notre Dame," Kraemer said. "They are very similar schools and everything about Notre Dame is what I'm looking for in my future school."
(H/T Cleveland.com)