November is a HUGE month for Ohio State Athletics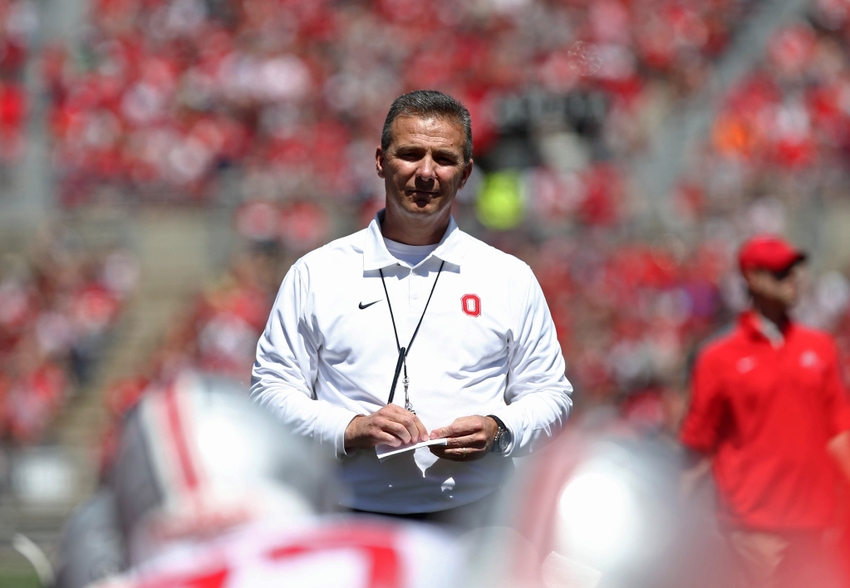 Quite a month for Ohio State fans.
Ohio State has arguably the best athletic program in America. That is a fact. The Buckeyes football team could  have a 1-11 season and still get more press than almost any team in the land, although I wouldn't like that very much… Anyway, it's November. What does that mean for Buckeye sports? A lot.
First of all, Ohio State football is still pursuing a College Football Playoff berth. With a ranking of #6 in the first College Football Playoff poll – it is clear there is still work left to do for Urban Meyer's squad.
The Buckeyes will definitely have their opportunities to prove that they belong, starting this Saturday against the #10 Nebraska Cornhuskers. This will be the first contest for (major) Ohio State sports in November.
At this point in the year, all focus is shifted on the football team. But Buckeye hoops starts their season in November as well. Ohio State basketball has their annual scrimmage against Walsh on Sunday at 4:00. The regular season will start on the road at Navy on November 11.
There is a ton of positivity surrounding the Ohio State basketball program, and for good reason. Ohio State could really do some damage in the Big Ten this year.
The day after Ohio State basketball opens their season, the focus in Buckeye Nation will shift back to football. Buckeye hoops plays at Navy in Annapolis, Maryland on Friday – and Buckeye football plays at Maryland the following day. This is the last game that is not a headliner for Ohio State football – from here on out it goes from 'real' to 'real real.'
To keep us tied over for the final stretch of the football season is two Buckeye basketball games. Ohio State will play their first home game against North Carolina Central on the Monday following the Maryland football game, and then they'll play against a tough Providence squad on that Thursday. The basketball team will just keep us entertained for now.
More from Scarlet and Game
The week of two basketball games leads us into a big time revenge game on the road against the Michigan State Spartans. The Buckeyes are hungry for this one, as Michigan State killed their playoff hopes in 2015… Time for some revenge.
At this point in the month, we have definitely had our fair share of Buckeye sports. And we're just getting started. (Hopefully) After 3 Buckeye football wins, it will be 'The Game' week. If all goes as planned, Ohio State and That Team Up North will be playing in a Top-5 match-up for the first time since 2006. The 2006 game is referred to as 'The Game of the Century' and we could very well be staring at Part 2 in the face. Like 2006, this game will be played in Columbus.
The week leading up to the game will be full of trash talk between the two storied programs, but in the meantime Buckeye Hoops will be playing three games. On Monday, Wednesday and Friday the Ohio State basketball team will be playing home games.
Western Carolina, Jackson State, and Marshall will be the victims. To finish off such a busy month, Ohio State hoops will have a tough game against No. 8 ranked Virginia four days following 'The Game.'
So if you're a Buckeye fan, November is a beautiful month. The longest stretch without a major Ohio State sports team playing in a game is just 5 days. And that is right now. Here's to hoping that November 2016 is a month to remember…
This article originally appeared on