November has been the Georgia Bulldogs favorite month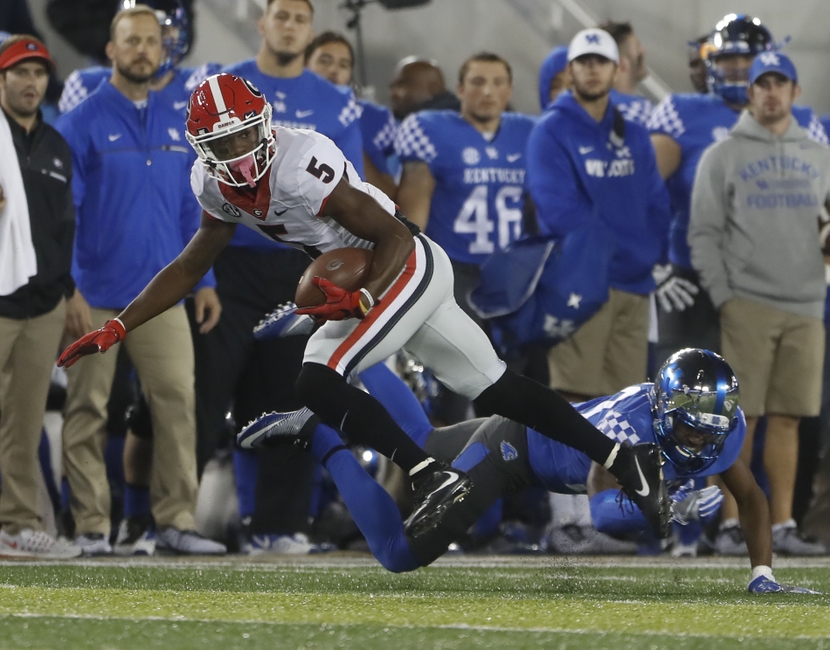 We're in the last month of the regular season and Georgia is 5-4 (4-4 going into November), but November has been very kind to the Bulldogs lately.
Georgia has struggled so far this season, but there is good news for the Bulldogs, it is November and they already have one win. Why is that good news? Because Georgia has been stellar in November.
In the previous 20 years, Georgia went 54-23 in November. They went 46-16 in November in the new millennium, 45-13 under coach Mark Richt, and 24-4 since 2010.
Considering November always includes Georgia Tech and Auburn, two of Georgia's biggest rivals, and often includes Kentucky and Florida, that makes their November runs even more impressive.
The only month that Georgia has a better record in is September, the opening month of the year. But Georgia normally doesn't play as good of competition then. They usually play South Carolina in September, but before 2007 they were never a great program. And all four games with Clemson were played in August instead of September.
No matter how bad the first seven or eight games of the season were, Georgia has been able to end seasons with good performances in November to ensure bowl eligibility, secure bids to better bowl games and occasionally win the SEC East.
Georgia has only had a losing record in November twice in the last 20 years. In 2000 Georgia went 1-3 with losses to Florida, Auburn and Georgia Tech after starting the year 6-1. The other was a 1-2 run in 1999 with losses to Auburn and Georgia Tech. after Georgia started the season 6-2. Those two losing records in November ultimately cost Jim Donnan his job.
Mark Richt however used November to salvage seasons he struggled in and rarely missed out on SEC Championship trips because of losses in November. He had perfect 4-0 November's in 2012 and 2011 after losses earlier in the season to win the SEC East.
Once can argue that Richt would save his job in November. Going 3-1 in November 2009 kept Georgia from ending the regular season 5-7. Instead they beat Auburn after trailing 14-0 early and upset heavily favored Georgia Tech. A year later Georgia went 2-1 in November to become bowl eligible. Then the 4-0 November in 2011 won the SEC East and got Richt off the hot seat for the time being.
November is a chance to end the season on a high note and create momentum for bowl season and the next season. Lately Georgia has been very good at that. So far this season, under first year head coach Kirby Smart, Georgia is 1-0 in November. They play Auburn this week, Louisiana Lafayette next week and end the month with Georgia Tech.
It's a tough gauntlet, but it's one Georgia is accustomed to. And if history is any indication, the Bulldogs will be just fine.
More from Dawn of the Dawg
This article originally appeared on