Notre Dame LB Grace excited to get back on field after lengthy layoff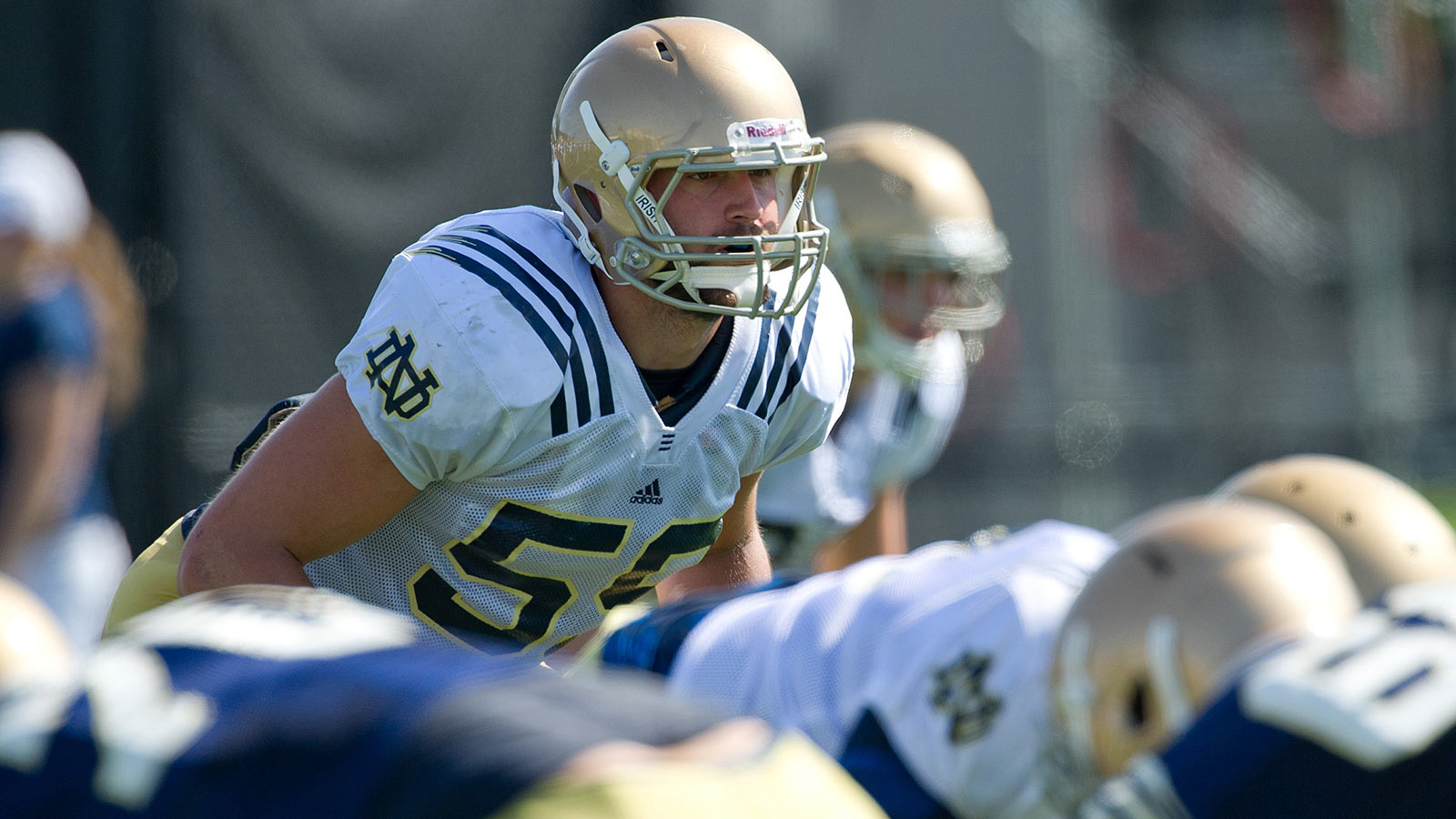 There are a lot of people giddy with anticipation for Notre Dame's Sept. 5 season opener against Texas, but you will be hard pressed to find one who is more eager for it than Jarrett Grace.
The Notre Dame linebacker has been sidelined for the last year-and-a-half after he suffered a broken tibia in four places against Arizona State on October 5, 2013, and is poised to get back on the field this season.
"I'm getting goosebumps honestly," Grace told WNDU. "I've been thinking about playing again and I've literally been getting goosebumps. Camp is the first part of the season and just to be out there—and working hard with the guys whether in Culver or back on campus, it will be a great time and I'm really excited for it."
In 2012, the 6-2, 253-pound Grace tallied 12 tackles in 13 games. In 2013, Grace got more playing time and racked up 40 tackles in six games before his injury.
Notre Dame will begin camp on Aug. 7th at Culver Academies.
(h/t WNDU)