Notre Dame Football: What to Watch For Against Virginia Tech
As Notre Dame hopes to keep their Bowl eligibility alive, they will face off against Virginia Tech in Week 12.
The Irish are on the brink of bowl elimination with two games left in the 2016 season. Notre Dame may have the two toughest games of their season left. Being that they'll need each of these wins in order to even qualify for bowl season.
As crazy as it seems, in the midst of this disappointing season, Notre Dame has a 57.2% chance of beating Virginia Tech according to ESPN's Football Power Index. At first glance, even coming off a loss it's a bit of a stretch to say that Notre Dame will win this game.
Then you look at the numbers. Notre Dame and Virginia Tech are neck and neck in just about every statistical category. Although Virginia Tech has the Irish beat in each of these statistics, on paper, this game should be one of the best games of the weekend.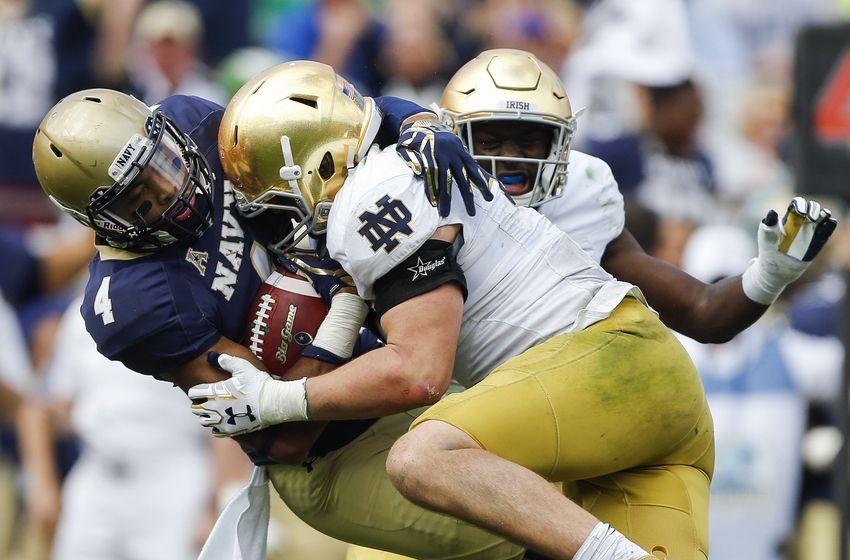 3. Can the Notre Dame defense stop Jerod Evans?
Virginia Tech, much like Notre Dame, relies heavily on their quarterback for much of their offense. Jerod Evans is one of the most versatile players in college football. As the leading passer and rusher for the Hokies, the Irish defense will have one focus on Saturday.
With 2,525 passing yards, 608 rushing yards, and 28 total touchdowns, Evans is one of the best players in the country. The problem for Notre Dame is that their defense has not been able to slow down most offenses this season. Against one of the best players in the air and on the ground, the Irish defense is in for a rough week.
Much of this game is going to come down to how well Notre Dame can shut down Evans. Without him, the Virginia Tech offense doesn't have the firepower to put up the points to outscore Notre Dame.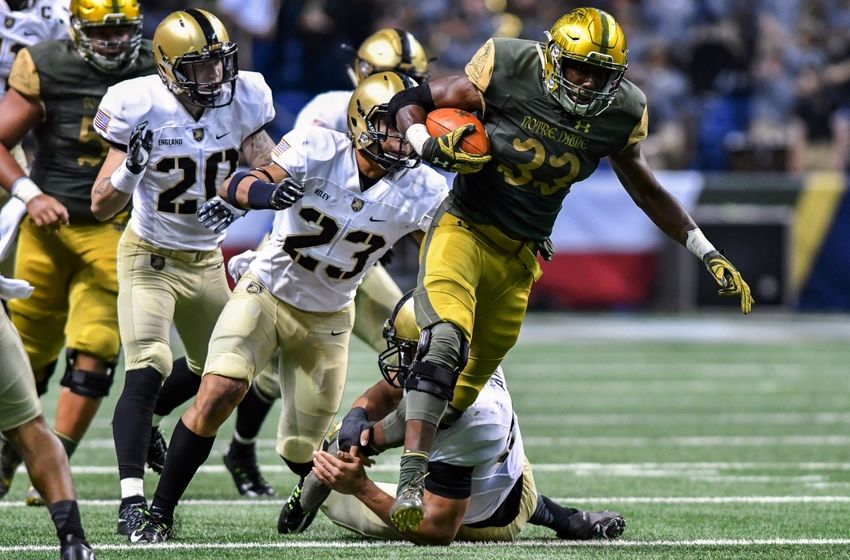 2. Can Notre Dame keep up the run game?
Last week, Notre Dame combined for 261 rushing yards and had three players rush for over 70 yards. Against a Virginia Tech team that allowed two 100-yard rushers, Notre Dame's rushing attack should be on full-force.
As Josh Adams and Tarean Folston emerged into a one-two punch last week, Notre Dame's offense added another dimension. If they're able to maintain the same level of productivity, it's going to cause a lot of problems for the Hokies defense.
This may be the biggest concern for the Notre Dame offense. Having a solid running game is going to take a lot of pressure off of DeShone Kizer. When the entire defense isn't focused solely on stopping Kizer, Notre Dame tends to play much better. A lot the Irish's success is going to be based on this run game. Against a Hokies defense that has struggled lately, Notre Dame will want to take advantage and keep their offense two-dimensional.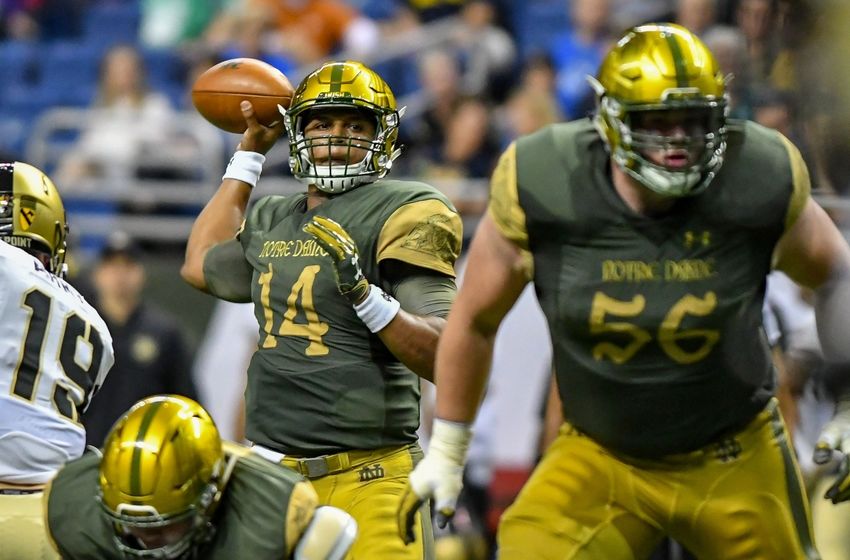 1. Will DeShone Kizer keep Notre Dame alive?
At the end of the day, Notre Dame has relied on DeShone Kizer to lead this team each week. That won't be any different against Virginia Tech.
Kizer is one of the best players in the country. As a future first-round NFL draft pick, it isn't a surprise that Notre Dame relies so heavily on Kizer. With no room for error during these final two regular season games, Kizer is going to have a lot of weight on his shoulders. If he's able to handle this pressure is going to be the biggest factor for Notre Dame.
Most of Notre Dame's little amount of success has been due to Kizer. Even in games that the Irish have not won, Kizer was the sole bright spot on the team. It's no question that with a better defense, Notre Dame would have had a phenomenal season. Now fighting for bowl eligibility in these final two games, though, how well Kizer plays is the biggest factor for Notre Dame.
This article originally appeared on