Notre Dame Football: What to Expect Against Army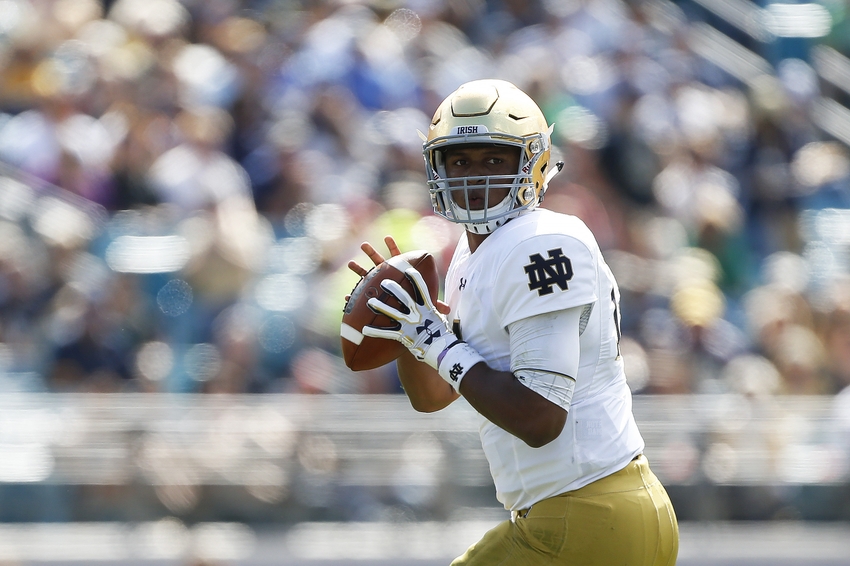 In the midst of one of the most disappointing seasons in school history, Notre Dame will try to claim a victory Saturday against Army.
After falling to Navy in Week 10, there is uncertainty as to how the Fighting Irish will play in Week 11 against a historic rival, Army. With the Irish being one of the most inconsistent teams in the country, the biggest question in South Bend this weekend is, what can we expect against Army?
Well, it could be pretty simple. Quarterback, DeShone Kizer has been the brightest part of a struggling Notre Dame team. Although Notre Dame has fallen six times this season, it's hard to blame their offense for one. With 2,261 passing yards and 26 total touchdowns under his belt, Kizer has lead Notre Dame to six 25-plus point games in 2016. Unfortunately, when you have the 67th worst defense in the country, it's hard to win games, even when you average 29.4 points per game.
The trouble for the Irish is that Army averaged 29.6 points per game. The Notre Dame defense is going to have to find some way to slow the Black Knights down offensively if they want any chance of winning. If they do, though, Notre Dame should be able to take advantage.
This game should come down to offense. As everyone has seen all season, the Irish really only rely on the scoring ability of Kizer. Against Army, things won't be any differently.
Kizer is a proven leader and scorer. Against one of the most average defenses in the NCAA, he should be able to put points on the board.
So, when it all comes down to it, this game will be decided on one major factor; whether or not the defense shows up. If they are able to hold Army offensively, then the game should be in Notre Dame's favor. On the other hand, one slip up defensively will be the Irish's demise.
What should you expect in Notre Dame's Week 11 battle with Army? A lot of scoring. Hopefully some defense. But in the end, a game that could be decided by one drive.
This article originally appeared on