Notre Dame Football: Ruining USC's Season is the Moral Victory Irish Fans Need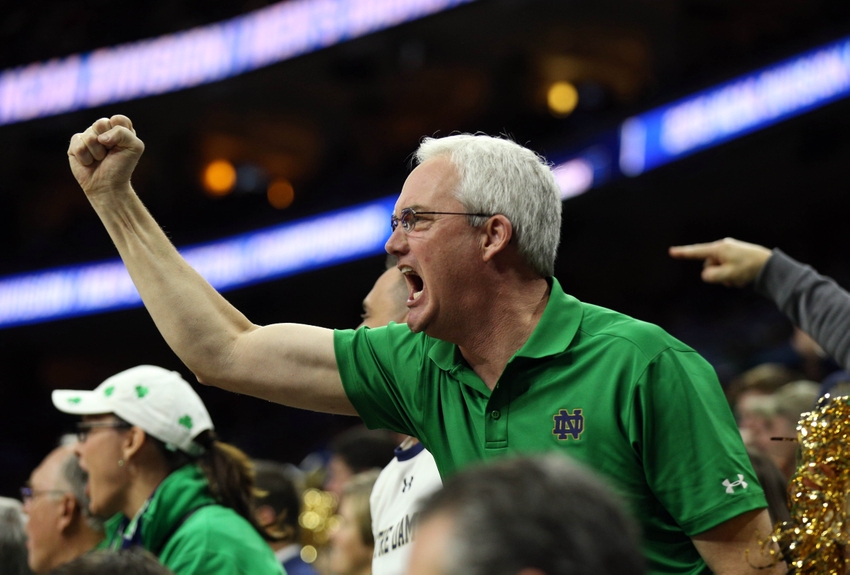 2016 has been nothing but a giant disappointment for the entire Notre Dame football organization.
Maybe, at this point in the season, it's time to look at little things to carry momentum into next season. One of those little things will be a win over Southern Cal. in Week 14.
It's hard to say that every aspect of the 2016 season has been a bust. For one, Notre Dame found one of the best quarterbacks the Irish have ever had. Sadly, the Irish will most likely lose this talent to the NFL draft in the spring. If not, though, he's going to make Notre Dame's offense one of the best in the country next season.
The Irish also found a running back. Josh Adams has been making a lot of noise in South Bend this season. As a sophomore, Adams is looking to return as a top rusher in 2017. It shouldn't come as a surprise when Adams is one of the leading rushers next year. And if DeShone Kizer returns, the Irish could be in for one historic offensive season.
But we aren't here to talk about what made 2016 a positive season. We're here to talk about how beating USC could be just as equal as a bowl game. Yes, everyone agrees that finishing 4-7 is nothing to be excited about. No one is going to look back and say, "man, remember in 2016 when Notre Dame beat USC and finished under .500? Great times!"
Right now, though, there's nothing anyone can do but appreciate the little things Notre Dame can do with one game remaining.
USC is on the verge of breaking into the College Football Playoff rankings top 10. As a Notre Dame fan, there are few things in this world better than beating USC. In history classes at Notre Dame, professors teach that the Battle of Troy was really Notre Dame fans fighting with USC fans. (Not really, but you get my point).
There's no rivalry as bitter as Notre Dame vs USC. And this season, whether the Irish are fighting for a National Championship or not, it's all the same.
If the Irish defeat USC, it ruins all of the Trojans plans. To start, the Trojans will be eliminated from playing in the Pac 12 Championship. At number 12, it's hard to say that they'd sneak their way into the top four, but without a conference title, that's certainly not happening.
There's a whole world of possibilities out there for Notre Dame. They have one chance to basically ruin everything USC has worked for over the last 13 weeks. If destroying Southern Cal.'s chance's at a National Championship doesn't put a smile on your face than you don't know what Notre Dame football really is.
Notre Dame has nothing left to play for. After this season, they'll be searching for new recruits, possibly a new coach, and dealing with new NCAA sanctions. At this point, it's easy to say 2016 was a season everyone would like to forget.
The Irish may not be playing for a National Championship. But finishing Southern Cal.'s chances of making the College Football Playoff is what all Notre Dame fans need after this dreadful season.
This article originally appeared on