Notre Dame Football: Irish Save 2017 Recruiting Class With Aaron Banks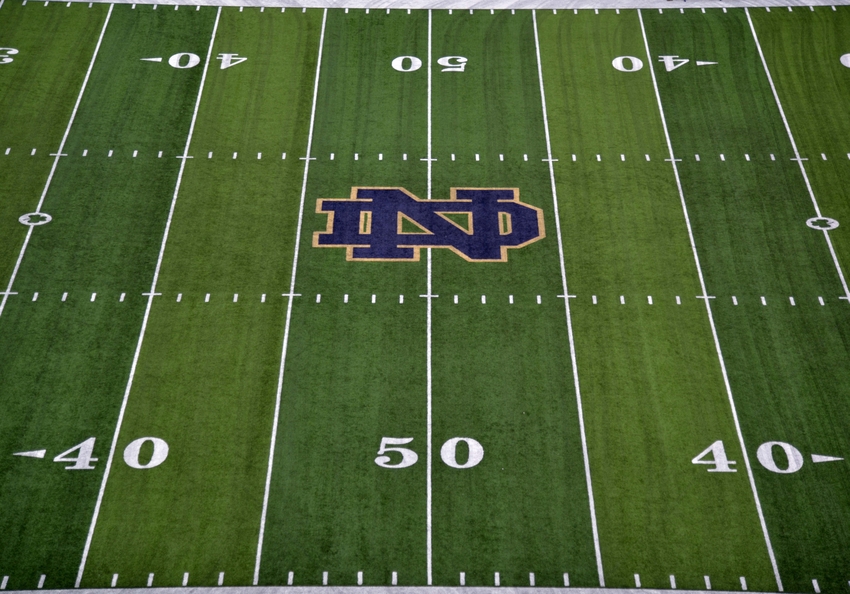 Notre Dame football dealt with a miserable 2016 season, and has fallen off the recruiting board over the last several weeks. But the Fighting Irish remain a top class for 2017.
Notre Dame's 2017 recruiting has not been well in the last few months. Not only did the Fighting Irish not get any verbal commitments, but they also lost two recruits.
The first to de-commit was Donovan Jeter from Western Pennsylvania. He is a four-star defensive tackle/end who would've been a major contributor for the Irish's struggling defense next season.
The second de-commit was four-star linebacker Pete Werner from Cathedral High School in Indianapolis, Indiana. Both of these players would've stepped into immediate roles with the loss of several senior linebackers and linemen next year.
But, there is finally food news on the recruiting front. Aaron Banks, a four-star offensive tackle from El Cerrito High Schol in El Cerrito, California. Banks is 6'7", 344 lbs. Banks gave his verbal commitment to the Fighting Irish last week.
Another piece of good news is that Banks will enroll at Notre Dame this January. He joins the following 2017 recruits who will enroll in January: Tight end Brock Wright, running back C.J. Holmes, safety Isaiah Robertson, and offensive tackle Robert Hainsey.
Banks selected Notre Dame over five other finalists – California, Nebraska, Oregon, UCLA, and Texas. He was also recruited by Tennessee, Florida, Baylor, and Miami among others. Banks is a mauler who has great strength and power. He is also so athletic and versatile that he can play either tackle position. He has also improved his footwork in pass blocking.
Aaron Banks is a talented recruit. Hopefully, this will give the Fighting Irish some momentum as they head into the final two months before signing day in February.
Their recruiting class is listed as the seventh best by Rivals and Scout. If they can sign four or five more recruits without losing any others, it will remain a top recruiting class.
To have a top ten recruiting class with the football team having a losing season is sensational. Much thanks should go to the coaches and the recruiting staff. This class can be one that will help the Fighting Irish reach the highest levels in the next few years.
Brian Kelly may not be loved in the eyes of the fans for his performance on the field. But his recruiting seems to be second-to-none in the NCAA.
This article originally appeared on