Notre Dame Football: A Goodbye to Irish Seniors, 2013 Recruiting Class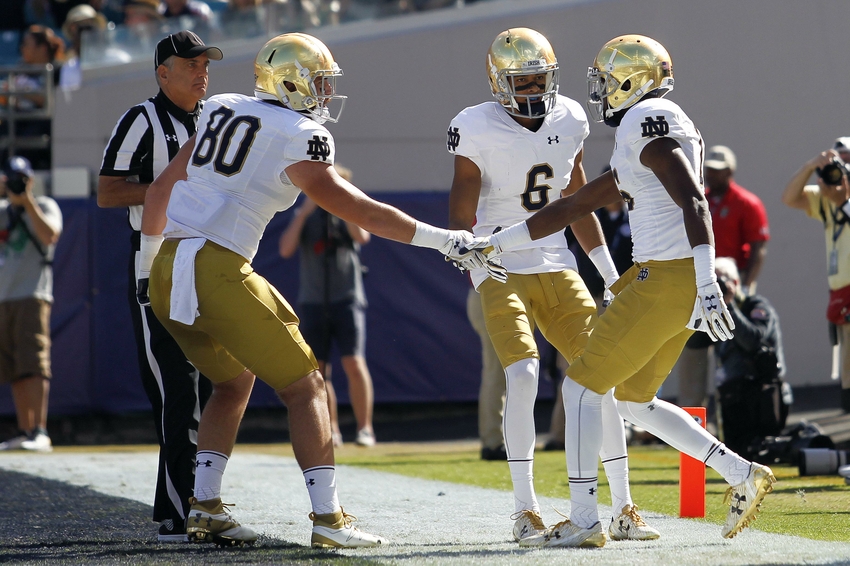 Senior Day is upon us, and the class of 2013 will say one last goodbye to Notre Dame Stadium before taking the next step in their life.
For many, next year will be the first time they will adventure into something other than football. For others, they'll begin the next step in their career. But for fans, this is the last time we will see our beloved seniors play in South Bend.
The 2013 Notre Dame class was one of a kind. It seemed that in each of these players, success bared it's head in one way or another. Although not all of these name will one day make an NFL roster, they've all seen their share of the spotlight during their time as an Irish.
For real Notre Dame fans, there aren't many players on this list that won't be remembered. Whether they became stars for four years, moved to the next level early, or called their football career quits early, they've embedded a spot in Notre Dame history.
This class meant more to Notre Dame football than just about anything. Just a month before signing day, Irish fans watched Alabama dominate their beloved team in the National Championship. What this recruiting class did was give these fans hope. It doesn't matter if they returned to the National Championship game or not. What this class did was get fans excited for the future instead of dreading on the past. And for that, we thank you class of 2013.
As we wish these seniors good luck one final time, we take a look back at the Notre Dame recruiting class of 2013.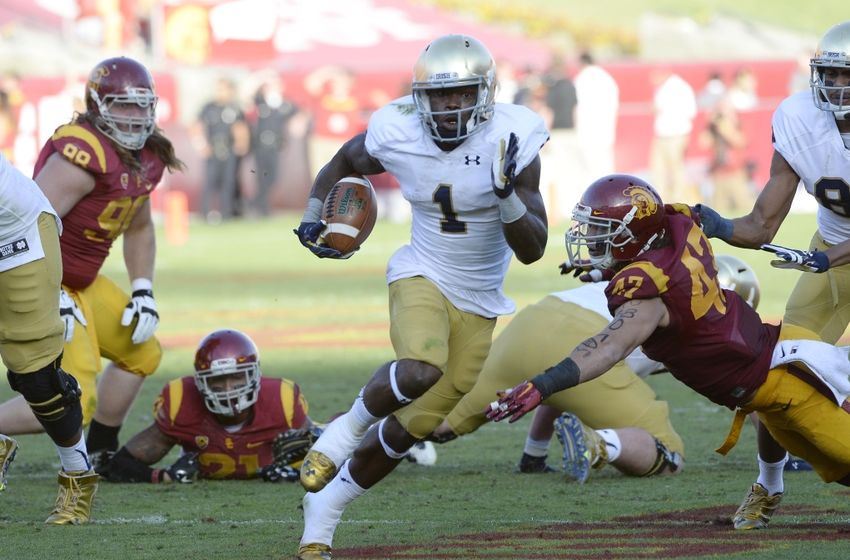 Greg Bryant
As many of you know, Greg Bryant lost his life in May of 2016. Bryant was a true talent. As a 5-star recruit, Bryant made his name heard early in his collegiate career at Notre Dame. Although Bryant only played at Notre Dame for a season, he impacted the entire team in his short time.
After leaving Notre Dame, Bryant played football at a junior college before becoming part of the UAB program. He was a dynamic running back that could outrun you or take your helmet off.
It's always sad to see a life lost so young. As a player that implanted his name in all Notre Dame fans' heads during his time as an Irish, Bryant will be forever missed. Although Bryant would not be on the field for the Irish this Saturday, you can surely bet Notre Dame will have him on their minds.
R.I.P. Greg Bryant.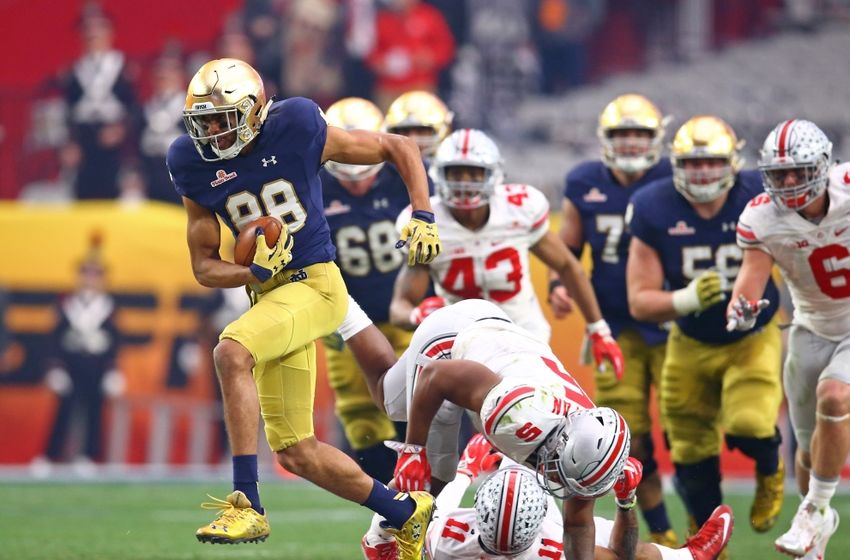 The One's Who Called it a Career Early
Doug Randolph DE / OLB
Mike Heuerman TE
Michael Deeb LB
Steve Elmer OG
Corey Robinson WR
Sometimes, a player decides that their career needs to end a little early. Whether it's a freak injury, a bigger focus, or just choosing football isn't for you anymore. The 2013 class saw five players end their careers before they were expected to.
Doug Randolph, Mike Heuerman, and Michael Deeb all were some of the unfortunate players that endured a heartbreaking injury. Sadly, that's the sport of football. Not everyone is able to play a full career, and sometimes it's just time to call it before it gets worse. Either way, Randolph, Heuerman, and Deeb will graduate from Notre Dame in the spring and fulfill a different career other than football.
For Steve Elmer and Corey Robinson, they decided it was just time for them to focus on other things besides sports. Elmer began focusing on his analyst career, while Robinson felt he had too many concessions during his time at Notre Dame and wanted to pursue a different career. Although both of these players were key members of the team at one point, it's good to see them succeeding in various aspects of life.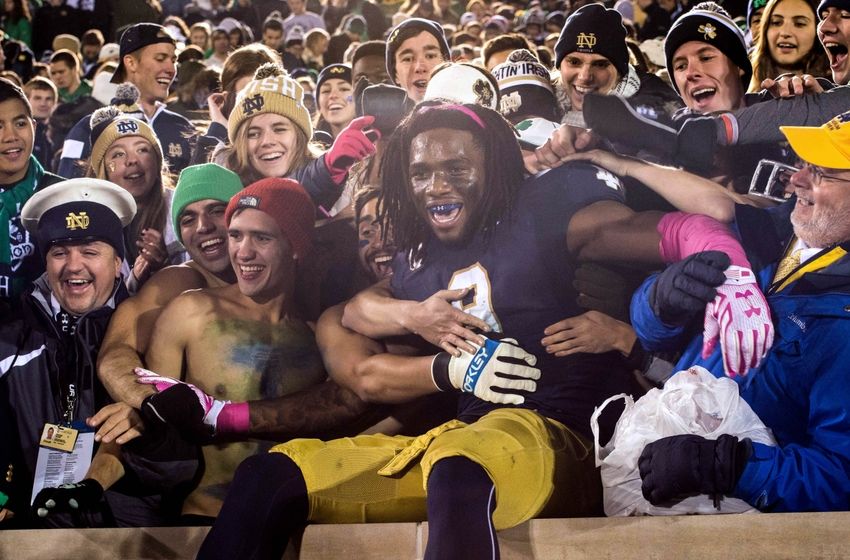 They've Come and Gone
Jaylon Smith LB
Will Fuller WR
Both Jaylon Smith and Will Fuller decided their football careers were going to take the next step a year early. As first and second-round picks, both Smith and Fuller have promising careers ahead of them. Even though fans would have loved to see these two play on Saturdays this season, it's always good to watch former Notre Damers succeed.
Smith and Fuller were considered two of the best players in Notre Dame history at their positions. Fuller, one of the fastest players Notre Dame has ever seen, was an absolute playmaker. Anytime he touched the ball you expected a touchdown. Now, Fuller plays for the Houston Texans and is quickly making his presence felt in the pros.
Smith was one of the best players in college football last season. As the 2016 Butkus Award-winner, Smith was expected to be one of the highest picks in the 2016 NFL draft. Unfortunately, Smith suffered a horrific knee injury during the Fiesta Bowl and fell to the second-round of the draft. Many believe that if Smith didn't sustain the injury that he would've been the first or second overall pick in the draft. Now, Smith is rehabbing his way back to health and waiting to prove once again that he's one of the best at his position.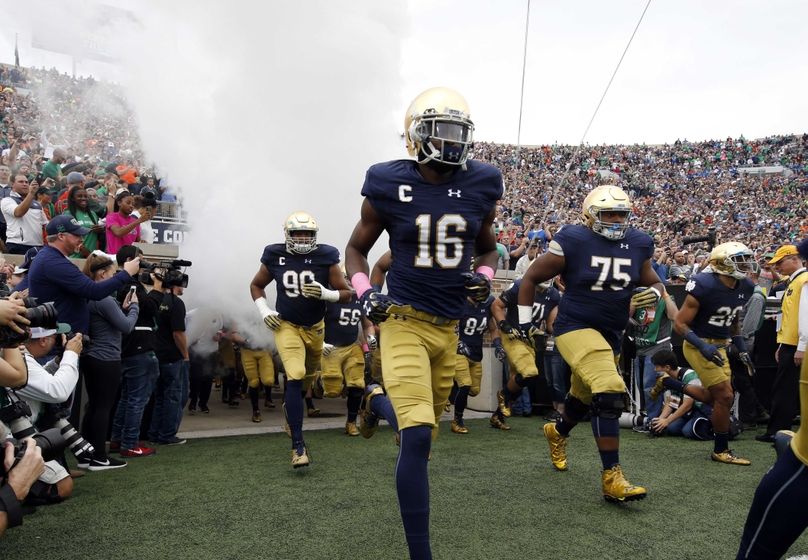 5th Year Hopefuls
Mike McGlinchey
Durham Smythe
Colin McGovern
Tori Hunter Jr.
Notre Dame has already heard that Mike McGlinchey and Durham Smythe will return for a fifth season, but McGovern and Hunter are still up in the air. All four of these players have had major impacts throughout their Notre Dame careers. If all four are able to return for another season, they'll surely be four of the top players on the 2017 team.
McGlinchey was a projected first-round NFL draft pick in the spring but has fallen off due to his struggles on the left side of the line. Returning for a fifth year should be a positive move in his draft stock.
McGovern and Smythe weren't high draft prospects and should be returning to claim one more chance at being drafted. McGovern will most certainly start next season, but Smythe will need to compete with two top tight end recruits and Alize Jones for playing time.
Hunter is the biggest toss up. Many believe he could play in the NFL and be a low-round draft pick, but that may not be what's keeping him from returning. Hunter just got married and may be looking to graduate and begin his new life. If this knee injury keeps him sidelined any longer, though, it may influence his decision to return.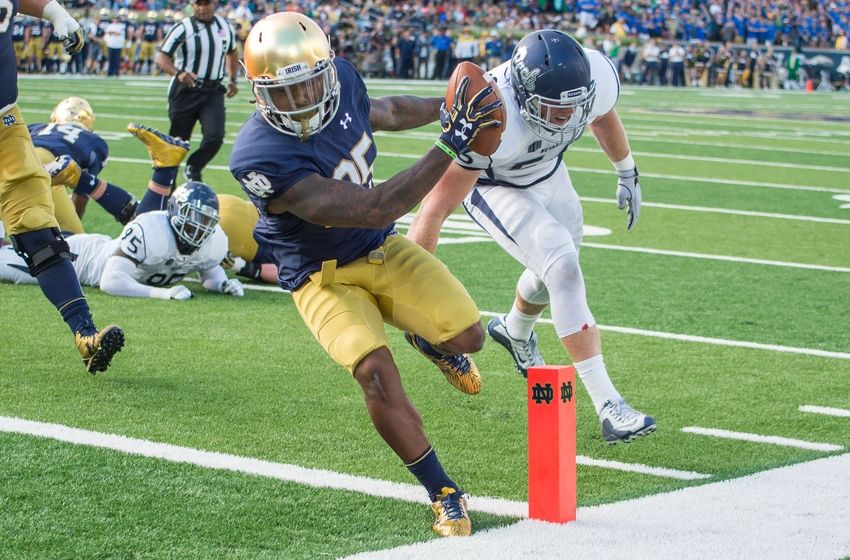 The Rest of the Class
Tarean Folston
Malik Zaire
John Montelus
Hunter Bivin
Jacob Matuska
Cole Luke
Isaac Rochell
James Onwualu
There isn't a name on this list that hasn't made a significant impact in one way or another during their four years at Notre Dame. Each one of these players was at one time a Notre Dame starter and a key player on this roster. Even though not all of these guys maintained the success their potential promised, they've all done their part in the Irish's success since 2013.
Players like Folston and Zaire are eligible to return for a fifth year, but neither rare expected to be back. With the emergence of Kizer, Zaire was put on the back-burner at quarterback. Because of this, it's pretty clear he won't return whether Kizer leaves or not. Folston has been a part of this Notre Dame offense since 2013. Although he hasn't emerged as much as many hoped, largely due to injuries, he's made an impact nonetheless. With the amount of mileage he's put on his body, it's no surprise if Folston doesn't return.
The rest of these players have all created very successful football careers at Notre Dame. Whether they've started or played a significant role, each one has benefited the Irish in one way or another.
This article originally appeared on