Notre Dame Football: A case to keep Brian Kelly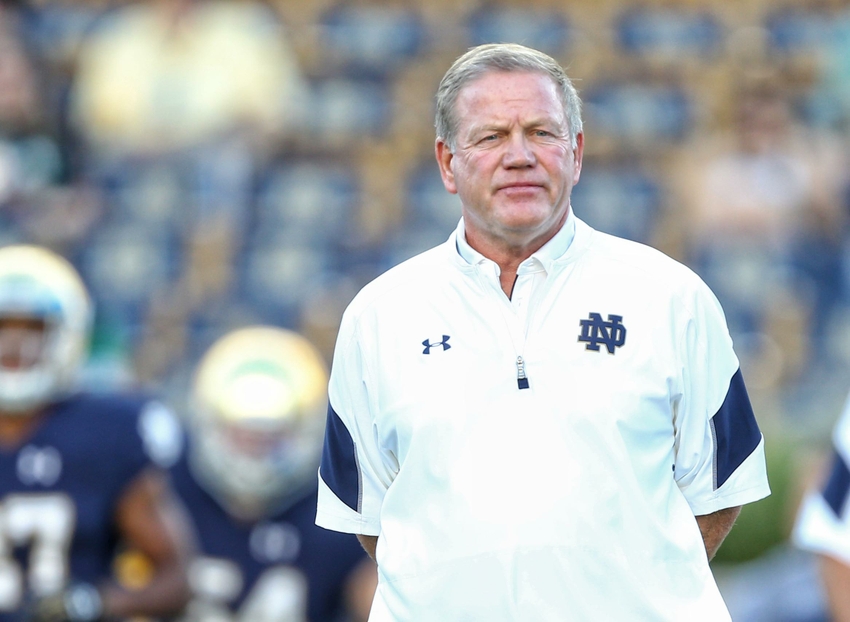 With one of the most disappointing seasons in program history coming to an end, Notre Dame is faced with a decision at their head coaching position.

Should Notre Dame keep Brain Kelly?
It's everyone's question, and rightfully so. Notre Dame holds a tradition of winning, and if you can't do that you might as well pack your bags.
This season with the Irish currently sitting at 4-7 has not been a fun one for the fans around the country. So it's natural for fans to want Brian Kelly gone. But is it the right decision?
(For this argument we will look past the recent "vacated wins" because one, they happened and two, we will await the result of the appeal.)
So, let's break it down. Notre Dame had one losing season. Prior to this season, nationally the Irish were considered back to their dominant ways. A trip to the National Championship, a 10-3 record just missing out on the playoffs last season, and entering this season expecting to be in playoff contention once again; that type of resume will put you back into the talk.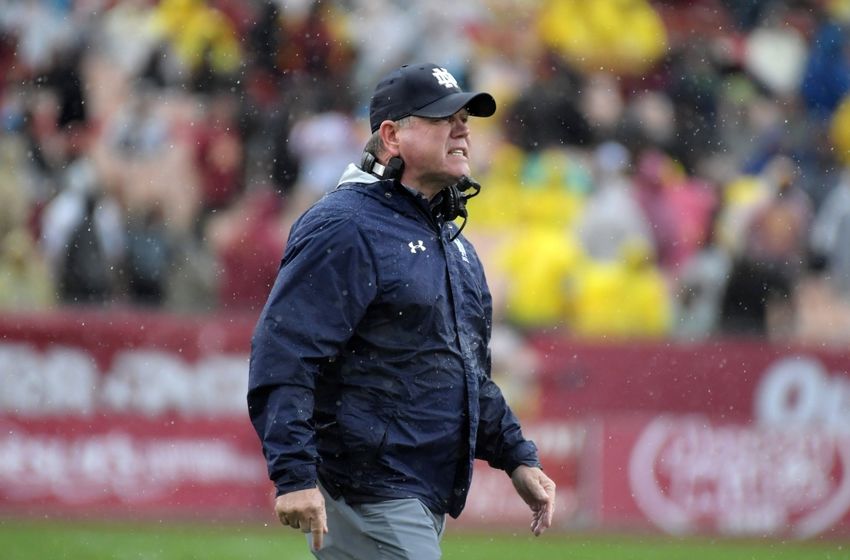 What has he done for Notre Dame?
You could make the argument that Kelly has struggled with the Irish and hasn't held the standards of winning at Notre Dame. It's true, Notre Dame is not playing every season to the ridiculous standards that they are held too.
In Kelly's current tenure with Notre Dame he has accumulated 59 wins. That ranks 5th in school history. He is also the first coach ever to take ND to a bowl game in each of his first six seasons.
His 10 win seasons in 2012 and 2015 brings him into the company with Knute Rockne, Ara Parseghian and Lou Holtz; the only coaches at Notre Dame to have double-digit winning seasons twice.
He is also the second ND coach to win 12 games in a season. The only other one was Holtz in the 1988 season.
In Notre Dame's history, Kelly is the only coach to have eight wins each season over his first six years. Something that only 20 coaches have ever done before at bowl eligible schools.
Want your voice heard? Join the Slap the Sign team!
In Notre Dame's 19 losses under Kelly, they have lost by 83 combined points. That's 4.37 points per game that Kelly has lost by.
By the way, 2012 Kelly was pretty well respected. AP National Coach of the Year, Walter Camp National Coach of the Year, Sporting News National Coach of the Year, Home Depot National Coach of the Year, Liberty Mutual National Coach of the Year, AFCA National Coach of the Year.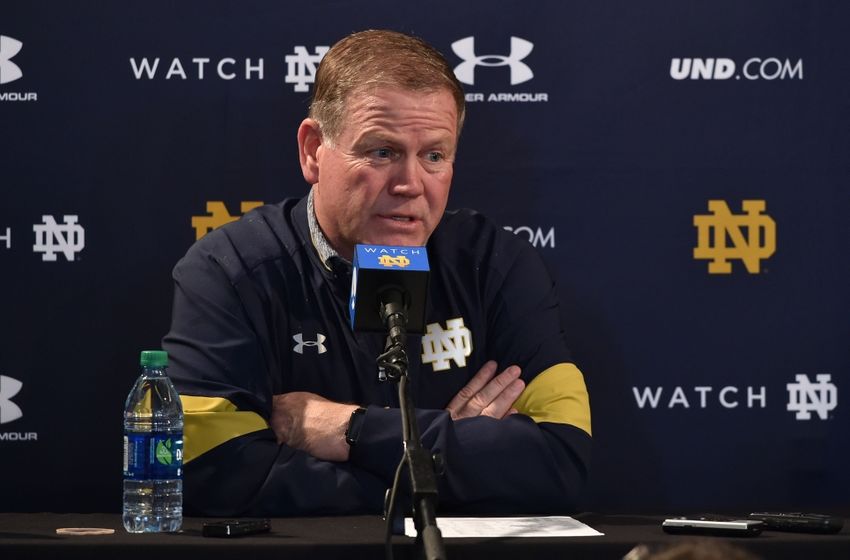 His overall resume is kind of impressive too
Before this season Brian Kelly's last 10 seasons have resulted in a bowl appearance. Every season with ND, his three seasons with Cincinnati, and the 2006 Central Michigan team.
He is a two-time NCAA Division II Champion. Of course, this is the big boy league now, but an impressive feat never the less.
The Kelly trophy case has nine conference championships. He won the Big East outright his last two seasons with Cincinnati. Not to mention his final season with the Bearcats was 12-0 finishing 4th in the nation after winning the Sugar Bowl.
This will be Kelly's second losing season in his 26 years of coaching. That's 24 out of 26 seasons that Kelly has finished with a record at or above .500!

24

2
Last point. Brian Kelly is the winningest active coach in the NCAA Football Subdivision. Yes, he has more wins than Nick Saban and Urban Meyer.
Why keep him?
Notre Dame, you wanted a winner, and you got one. Actually, you got a champion! If you put Brian Kelly in a blind resume up against anyone else, you're going to choose Kelly. He is already in the company of the best Irish coaches of all time. It's time to take a break check on the unrealistic standards that Notre Dame football is held too.
Building a culture takes time. Don't let this one season take away what you've asked for, a winner.
This article originally appeared on