Notre Dame Football: 5 Potential Replacements For Brian Kelly
With Brian Kelly's future at Notre Dame uncertain, it may be time to begin looking for other options to lead the Irish.
After a 4-8 season, Notre Dame is faced with their biggest decision since 2010. No one knows whether or not Notre Dame is actively thinking of replacing Brian Kelly. As assumptions fly, many believe he won't be the Irish's head coach in 2017, but no one is certain.
Rumors of Kelly searching for other options started almost immediately after their 45-27 loss to USC.
Although most people wouldn't be too upset about Kelly's departure, it's still something Notre Dame needs to prepare for. The future of this program is at risk after an embarrassing season. Finding the right coach to turn it back around is the most important thing Notre Dame can do.
Being Notre Dame's head coach comes with a lot of responsibility. You're held to an extreme and no matter what, required to maintain that standard. It's certainly not an easy job. It is one that comes with a lot of rewards.
His 59-19 record as Notre Dame head coach is a successful one. He's lead the Irish to a National Championship game, and has recruited some of the top classes in Notre Dame history. What he hasn't been able to do is claim the hearts of Irish fans.
There have been problems with Kelly and the Notre Dame fan base since day one. From his questionable play calling to his lack of control over the team, fans have found a variety of ways to want Kelly gone.
So, if Kelly leaves or is fired, who should replace him? After finishing 2016 4-8, Notre Dame is in desperation of returning to glory. Otherwise, this program could head down a losing path.
Who's the man to put the Irish back on track?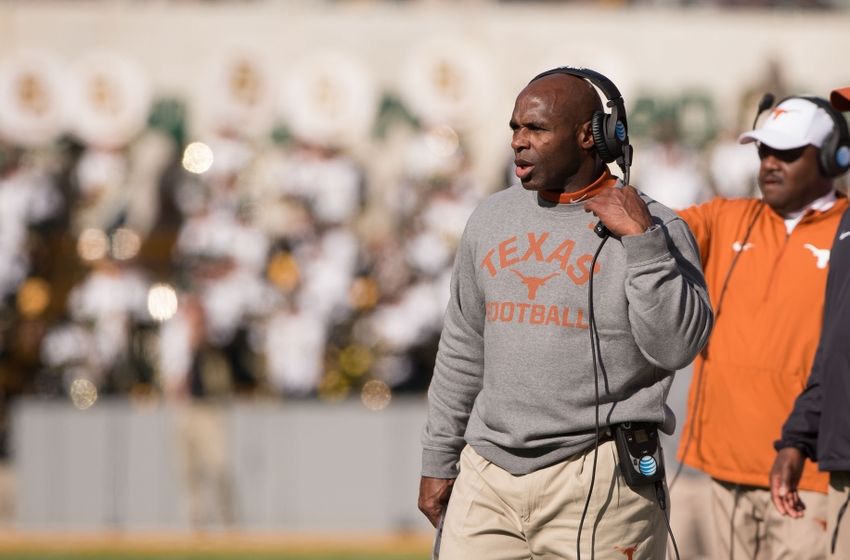 5
Charlie
Strong
Former HC,

Texas
After a 16-21 record at Texas, Charlie Strong was replaced with the top coaching candidate of 2016, Tom Herman. Strong needed to get out of Texas anyway. The Longhorn fanbase disliked him since day one.
Maybe three straight losing seasons didn't help his case. That doesn't mean Strong was a bust, though. His time at Louisville proved that. Strong is one of the top defensive coaches on the market. Something that Notre Dame is in desperate need of. His ability to recruit top defenders and create some of the best players in the country is what the Irish struggled with all season.
Since Bob Diaco left to become the head coach of UConn, Notre Dame's defense has become the laughingstock of the NCAA. Each season they seem to get worse and worse eventually reaching the epitome that was 2016.
Strong doesn't have the quarterback appeal that Notre Dame tends to aim for. With Kizer uncertain with his future, hiring a coach that appeals to him may be key for Notre Dame's 2017 success. Looking towards the future, though, having a defensive-minded head coach may not be a bad thing.
Mike Sanford Jr. hasn't been a failure in South Bend. As an offensive coordinator, he's done very well over the last several seasons. It could be time to let Sanford man the controls on the offensive end and get a head coach that can rebuild this defense.
Maybe it won't work immediately. Over time, Notre Dame can see a complete change in their style of football.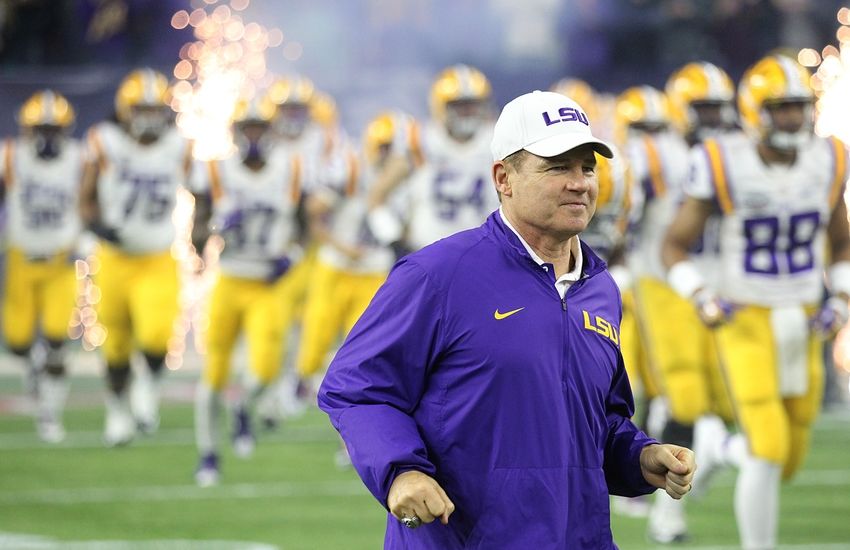 4
Les
Miles
Former HC,

LSU
There are a lot of people out there that would be furious with the decision of making Les Miles Notre Dame's next head coach. Many believe that Miles was given the raw end of the deal at LSU. He was essentially expected to make the College Football Playoff or be fired.
After a 2-2 start, LSU decided he wouldn't get that chance and fired him before the fifth game of the season. Now, Miles leave a team full of talented players in hopes of reviving his coaching career elsewhere.
When you consider Les Miles for a coaching job, it's important to look at the entire picture, not just the last few years. Miles was always one of the top coaches in the NCAA, he's never lead LSU to a losing record, and finished 7-4 in bowl games including a National Championship.
Miles is a recruiting mastermind. LSU is not a hotspot for top recruits, but Miles always seemed to get them there. At Notre Dame, it'd be interesting to see what Miles could do with one of the first choices for many four and five star recruits.
Miles is also another option to boost this defense. His defensive authority is again one of the best in the country. With a bigger pipeline for recruiting, Miles can bring in some of the best defensive players Notre Dame has ever seen.
Living under the expectations of Nick Saban was the only downfall for Les Miles. If he could go to a school where success isn't measured by whether or not you beat Alabama, he could turn the program into a powerhouse.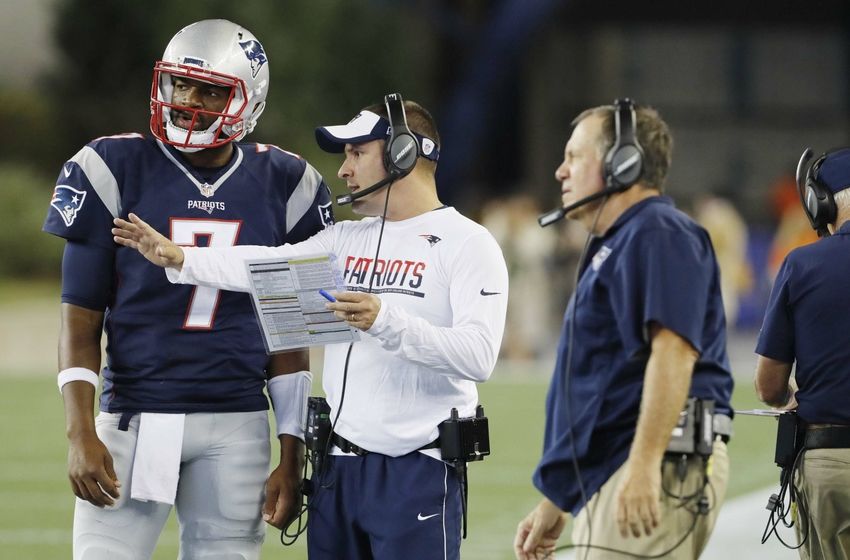 3
Josh
McDaniels
Offensive Coordinator,

New England Patriots
Josh McDaniels gave his run at head coaching in the NFL, and it wasn't necessarily a success. His 11-27 record as a head coach isn't going to look good in the eyes of NFL teams looking for new leaders.
McDaniels has never given college football a shot, though. He may be one of, if not the, best offensive coordinator in the NFL. As Tom Brady's coach, it's easy t say McDaniels has seen his fair share of success. It isn't all Tom Brady either. McDaniels has turned Matt Cassel, Jimmy Garapolo, and Jacoby Brissett into winning quarterbacks during their short time with him.
If Notre Dame is trying to stick with their usual coaching strategy, McDaniels is their guy. He's a quarterback guru. If the Irish are worried about bringing back DeShone Kizer, there's no better hire than McDaniels. He'd quickly turn Kizer into the top 10 NFL draft pick he can be, plus more.
McDaniels made a comment in July of this year that he wants to one day be a head coach again. It'll be a stretch to assume another NFL team is going to offer him a job. Even he does get an offer from one, it's hard to say whether he'd pass up a job at Notre Dame.
Most people don't have McDaniels in their list of Brian Kelly replacements. But he fits everything Notre Dame looks for in a head coach. He may find some struggles defensively for the first season or two, but that will easily be made up for with his offense.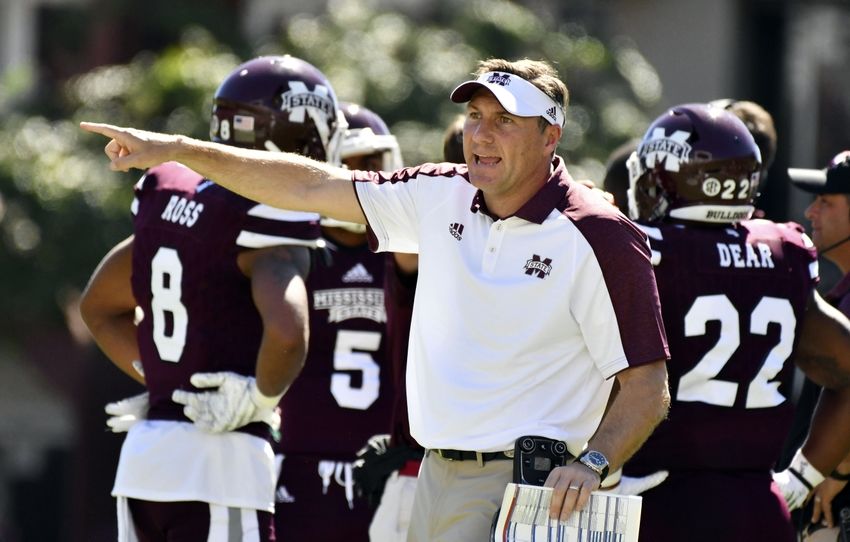 2
Dan
Mullen
HC,

Mississippi State
With his first stint as a head coach, Dan Mullen has developed Mississippi State into a successful program. Of course, Bulldogs aren't winning the SEC Championship anytime soon, but they are having quite the run with Mullen manning the calls.
For a coach that has Mississippi State ranked number one in the nation for most of the 2014 season, it's shocking to think this is the first time Mullen is under heavy consideration to leave Mississippi State. He has been considered for head coaching vacancies in the past, but he's never really paid much attention. But with four bowl victories under his belt, it may be time for Mullen to take on a NCAA powerhouse finally.
He's turned a no-name Mississippi State team into an 8-9 win team. It's always a positive when you see a coach lead a middle of the pack program towards success. With Notre Dame's recruiting pipeline, who knows what he could do with a major program.
Heading into the offseason, Mullen is going to be one of the top coaches on the market. If he decided to stay with the Bulldogs, it would certainly shock a lot of people.
It's hard to say how well Mullen would do with the pressure of a top tier football team. But if he was able to turn Mississippi State into a team that wins eight or nine games IN THE SEC, there has to be a high ceiling for him.
He may be the biggest question mark beside Brian Kelly. No one has any feel as to whether or not Mullen will set up in a new uniform next season. If Notre Dame gives him a call, though, there would have to be some consideration.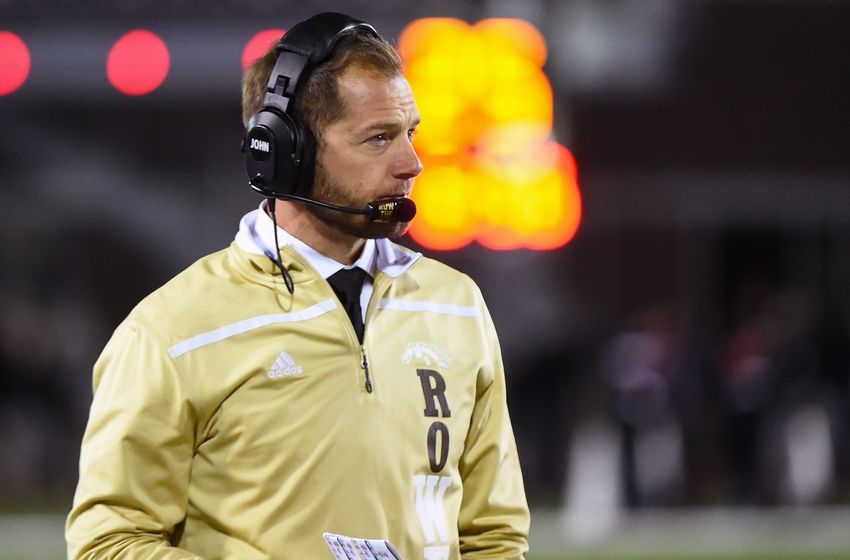 1
P.J.
Fleck
HC,

Western Michigan
Now that Tom Herman is off the market, P.J. Fleck may be the hottest coach available. As a MAC head coach, there isn't always going to be a ton of success. Not for Fleck. He's lead Western Michigan to a 12-0 season and at one point was being considered a contender for a College Football Playoff spot.
Fleck has taken his first head coaching job and done exactly what a head coach is supposed to do; build. His first season, Western Michigan was the laughing stock of the MAC and finished 1-11, 1-7 in conference play. Since then, they have had two eight-win seasons and now rank 21 in the College Football Playoff rankings.
Fleck is one of the best recruiters in the NCAA. For the fourth straight season, Fleck has put together the top recruiting class in the MAC. Imagine if he had the appeal of Notre Dame to work with? He'd be able to compete for the top recruiting class in the country let alone the MAC.
He has gone into Western Michigan with nothing to work with and has turned the program into a title contender. With a top tier school to work with, Fleck could easily compete in the top 10 every season.
The key is to grab him now. He's about to be 37-years-old. He's one of the best recruiters on the market and has an act for winning. If Notre Dame wants a coach with the highest potential, Fleck is the man for the job.
This article originally appeared on